Jan 23, 2018
by Rev. Dr. Kenneth Chroniger
"Hey, have you heard this is the month for candy and flowers?' It's also the month for those cards, from elementary school classrooms to the man and woman married for 70 years—they seem to all echo the same words, "Would you be my Valentine?" We are told from an American Express Survey that nearly 6 million proposals are made on Valentine's Day. Love is truly in the air.
For a few minutes would you consider with me, not a better, but a different way of thinking concerning love? According to the Gospel of John, Jesus spoke, "greater love has no man than this that he lay down his life for a friend" (John15:13). Come with me to Arlington National Cemetery and view the row upon row of white grave markers in perfect alignment. Experience with me the grave site service with the military precision of the snap and folding of the United States of America flag that had draped the coffin, the sound of the exacting firing of the rifles in salute, and the finality of the trumpeter playing taps. Come with me on a short trip from northern Virginia to "The Wall" and see your image reflected among the names of those killed or MIA in Vietnam. Walk the 70 panels that make up the wall and "weep with those who weep." Come with me to western New York and walk the Alfred Rural Cemetery, pausing by the headstone of one who served his country in the Armed Forces.
"Greater love has no man than this that he lay down his life for a friend"
—John 15:13
Let me introduce you to Jason Dunham, who grew up less than a half hour from the Alfred Station Seventh Day Baptist Church. Dunham joined the Marine Corps in 2000. After graduating from recruit training on 27 October 2000 from Gulf Company Platoon 2092, he served as a Security Force sentry at Naval Submarine Base Kings Bay in Georgia until 2003. In early 2004, he was serving as a squad leader with 4th Platoon, Company K, 3rd Battalion, 7th Marine Regiment, 1st Marine Division, I Marine Expeditionary Force. His unit was based in Al-Karābilah.
On April 14, 2004, the battalion commander's convoy came under attack near Husaybah, Iraq, and 4th Platoon was dispatched on patrol to investigate. Dunham and his squad intercepted a number of cars spotted near the scene of the attack, which the patrol detained to search for weapons. When the squad approached a white Toyota Land Cruiser and discovered AK-47s, the driver exited and attacked the Marines in an attempt to flee. Dunham responded by closing in for hand-to-hand combat to subdue him. During the fighting, the individual dropped an armed Mills 36M hand grenade. Dunham, to save the rest of his men, deliberately threw himself on the grenade, attempting to use his PASGT helmet to shield himself and others from the explosion, warning the others to "watch his hands." Dunham, the insurgent, and two other Marines nearby were all wounded by grenade fragments. … Corporal Dunham was severely wounded by the grenade blast, and was immediately evacuated. Within days, he arrived at National Naval Medical Center in Bethesda, MD, in a coma, where he was being treated for his injuries. After being diagnosed with brain damage and deemed unlikely to recover, he was taken off of life support… (https://en.wikipedia.org/wiki/Jason_Dunham).
"Greater love has no man than this that he lay down his life for a friend"
—John 15:13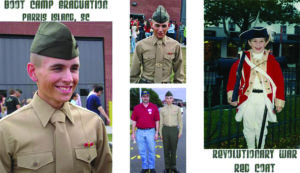 Let me introduce you to Jordan Haerter, the son of a family friend. On April 22, 2008, United States Marine Corps Lance Corporal Jordan Christian Haerter was killed in action in Ramadi, Iraq. At 19 years of age, Jordan was deployed to a Joint Security Station Nasser, in the Sophia district of Ramadi, which at one point was the center of insurgency in that city. The 2nd Battalion, 8th Marines were in the process of turning over this Joint Security Station to the 1st Battalion, 9th Marines. Jordan, a member of the fiercely proud and storied 1st Battalion, 9th Marines also known as 'The Walking Dead', and fellow marine, Corporal Jonathan T. Yale, a rifleman with 2nd Battalion, 8th Marine Regiment, were standing guard at an Entry Control Point. At 0745, a large truck accelerated towards the Entry Control Point, careening off the protective serpentine, ignoring all signals and flares warning the driver to stop. When the truck failed to stop, Jordan and Cpl. Yale opened fire until the 2,000 lb. blast claimed their lives.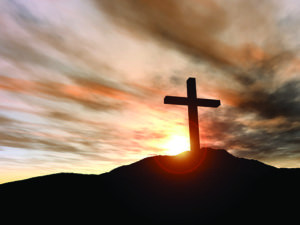 Because of the valiant effort by Jordan and Cpl. Yale, the truck bomber did not make it as far as the post they were protecting, therefore saving the 33 Marines and numerous police inside of the Joint Security Station and several civilians within proximity to the station. According to Major General John F. Kelly, "I spoke to several Iraqi police eyewitnesses and they all told the same story, but one more emotionally than the others. He said no sane man would have stood there directly in the path of a speeding truck firing their weapons—yet two did. His officers, some as close as ten feet initially from the Marines, fired and ran when it was obvious the truck could not be stopped—and they survived. The Marines stood their ground and stopped the truck before it detonated, and saved the lives of their buddies." An official after-action report says the two acted without hesitation or concern for their own lives and saved the lives of 33 Marines and 21 Iraqi police inside the compound: "Recognizing the danger to their fellow Marines and partnered Iraqi police, Cpl. Yale and Lance Cpl. Haerter fearlessly gave their lives in their defense." (http://jordanhaerter.com/)
"Greater love has no man than this that he lay down his life for a friend"
John 15:13
The ultimate example of Jesus' word was Jesus Himself. In John 15:13, He had just finished giving the message of greater love. Now Jesus says you are my friend if you do what I command you. (Sounds like this is "Less Talk More Action") Jesus then goes on to tell the disciples that they are no longer servants but friends. Here is what we know:
1. There is no greater love but to die for a friend
2. If I do what Jesus commands I am His friend
3. Jesus through His death on the cross died for me
4. Jesus loves me this I know
5. There is no greater love
In this love month of February the message of Love in Action is simple, short and sweet:
"Greater love has no man than this that he lay down his life for a friend"
—John 15:13