Nov 22, 2017
Rev. David Stall
South Atlantic Association Visit
I was invited to attend the South Atlantic Association to share about the Conference theme and program. It was great to join in with some inspired worship and catch up with LOTS of old and new friends from our SDB community. As with every visit on this "tour" during my term as president, I looked for people who are taking action in their faith. I saw my friend, Pastor Keith McCall, and was reminded of their church building project in Edgewater, FL. They are working away, paying as they go. That's a great story of faith in action. However, the story that moved me to tears was one that Pastor Keith shared on Sabbath afternoon. Just before the loss of his beloved wife earlier this year, God spoke through her with a vision of Keith working/serving at a camp in FL. She saw him there, without her, working peacefully in nature — at a camp. Keith understands that vision as God's direction to help with establishing, maintaining, and serving in the SDB camp facility/program in FL in the future. Even in the midst of grief, and without all of the details, Pastor Keith has committed to working with his church, association, and the camp crew down there to assist in whatever ways God calls him to! He knows God has spoken, and he intends to follow through with ACTION. Praise God!
Music that praises God IS Rejoicing in Action!
Music is a GIFT from God!
You will be blessed greatly by this gift through our 3 choir groups at Conference this summer.
Think of it as Christmas in July! I hope you will come to WI and participate by singing with a choir group and/or rejoicing while you listen. Meet our talented choir directors: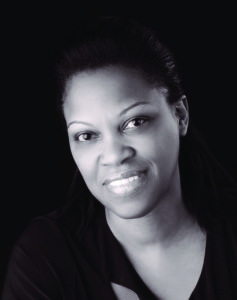 Lisa Moore – Director, "New York City Area" Conference Choir
Lisa lives in Brooklyn, NY, where she serves the NYC SDB church as music ministry chair,
Sabbath School teacher, assistant moderator, and missions advocate. From a musical family, Lisa has ministered for over 37 years as a singer, praise team member, worship leader, and director. At her former church, she directed a 100-voice mass choir and led them for two years at Shea Stadium's pre-game festivities. Lisa received a BBA in Management Information Systems and studied piano and music theory at the Brooklyn Conservatory of Music.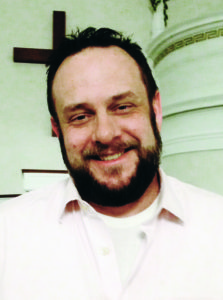 Randy Miller – Director, Men's Conference Choir and Sabbath Combined Choir
Randy spent his early years in the Pawcatuck SDB Church in Westerly, RI. Today, he is a volunteer music/worship leader at First Hopkinton SDB in Ashaway, RI. On Friday nights, Randy leads in music and prayer at a vespers service. He has served as Director of a Westerly/Hopkinton area Community Church Choir and Orchestra for the last 6 years. He excels in directing as well as writing/ arranging music and parts for these groups. Randy has a theater degree with a music minor from Bethel University. He resides in Westerly, RI, with his wife, JoAnne and daughter, Cassie.
Jessica Pradetto – Director, Women's Conference Choir
Jessica was raised in the Bell Seventh Day Baptist Church in Salemville, PA. During her college years, she attended the Salem, WV, SDB Church where she sang with the praise band. After receiving her degree in music education, she moved to Riverside, CA. She attends the SDB church there with her husband, Jon. Jessica sings with the praise band and choir in Riverside and recently stepped into the role of choir director. While still early in her musical career, Jessica is thrilled to be called to the wonderful job of making music!