May 22, 2017
by Outgoing WF President, Dale Thorngate
As I reflect on thirty-one years of personal experience with the SDB World Federation, I want us to be reminded that God has been with us in the past and will always be with us in the future. Jeremiah notes the basis of that relationship:
"For I know the plans I have for you," declares the Lord, "plans to prosper you and not to harm you, plans to give you hope and a future. Then you will call upon me and come and pray to me, and I will listen to you." (Jeremiah 29: 11-12)
Jeremiah's point is that God does not plan evil for anyone. God's plans are only to prosper and to provide hope. Our role is to be more diligent in prayer — not just talking, but also listening — because God wants to reveal His plans for us.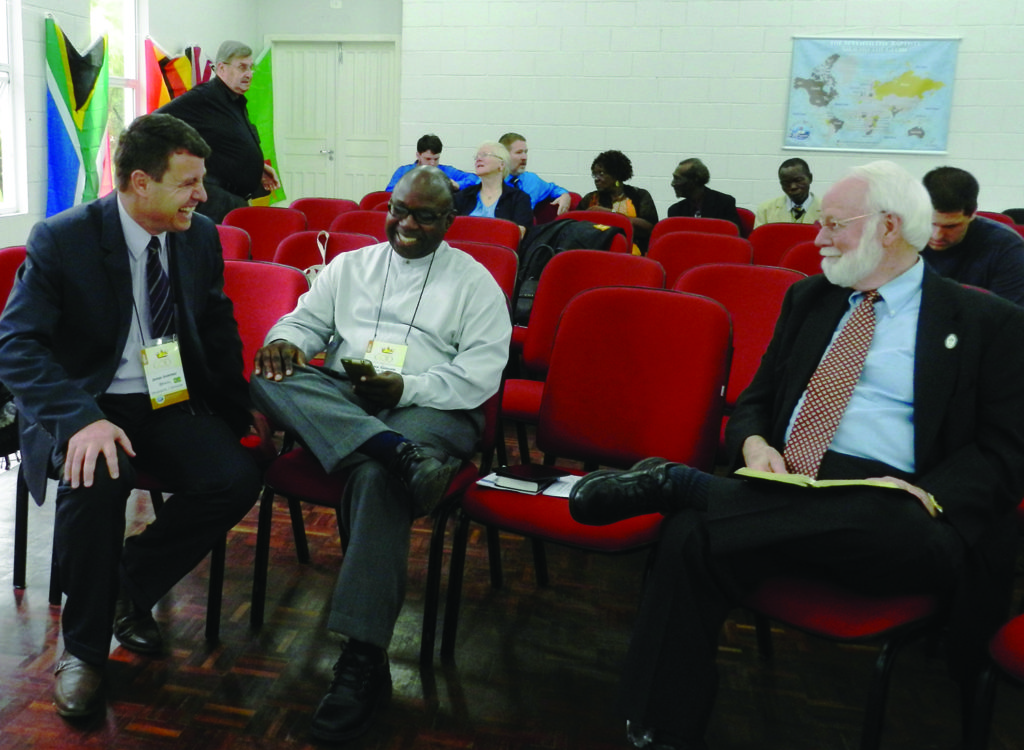 During the past nine years as the Federation President, I had the opportunity to work with two excellent general secretaries, two recording secretaries, two treasurers, and seven regional vice presidents. As the organization approached its fifty-year mark, my role as "elder statesman" focused on updating our organizational documents: writing a series of standard operating procedures, proposing revisions to the constitution, moving much of that in our first bylaws document, and establishing our official tax exempt status. Finally, in January, we were blessed by the week of Sessions meetings in Curitiba, Brazil. It's the president's job to choose a theme and select preachers, Bible study leaders, committee chairs, seminar teachers, and worship and music leaders. I felt God's Holy Spirit leading in those plans and in the plans we made there for the next five years. I believe that God plans to give us hope and a future as Seventh Day Baptists. As we remain alert to His Spirit, already at work among us, He can work out His plan.