May 22, 2017
by SDBWF President Jonas Sommer, elected 2017
"Rejoice always, pray continually, give thanks in all circumstances;
for this is God's will for you in Christ Jesus." (1Thessalonians 5:16-18)
These words from the Apostle Paul describe in every sense what the delegates and observers experienced during the World Federation Sessions held in Curitiba, Brazil, last January.
First, he commands us to rejoice always. Many have been the reasons we have to be joyful. God is working for us! During that week we got together in Curitiba, we heard the reports of what God has been doing among the Seventh Day Baptist people around the world. We could feel the joy of the lives that are being reached by the message of the Gospel, through the work of the Holy Spirit, and as a result of prayers, personal testimony, and the preaching of the gospel by members and leaders of our churches.
Paul's second recommendation is that we always remain in prayer. During the week, we had moments of gratitude prayers and supplication for our churches, their respective pastors, the scheduled activities, and other concerns presented at each meeting. Our challenge is to continually pray for our family spread around the world.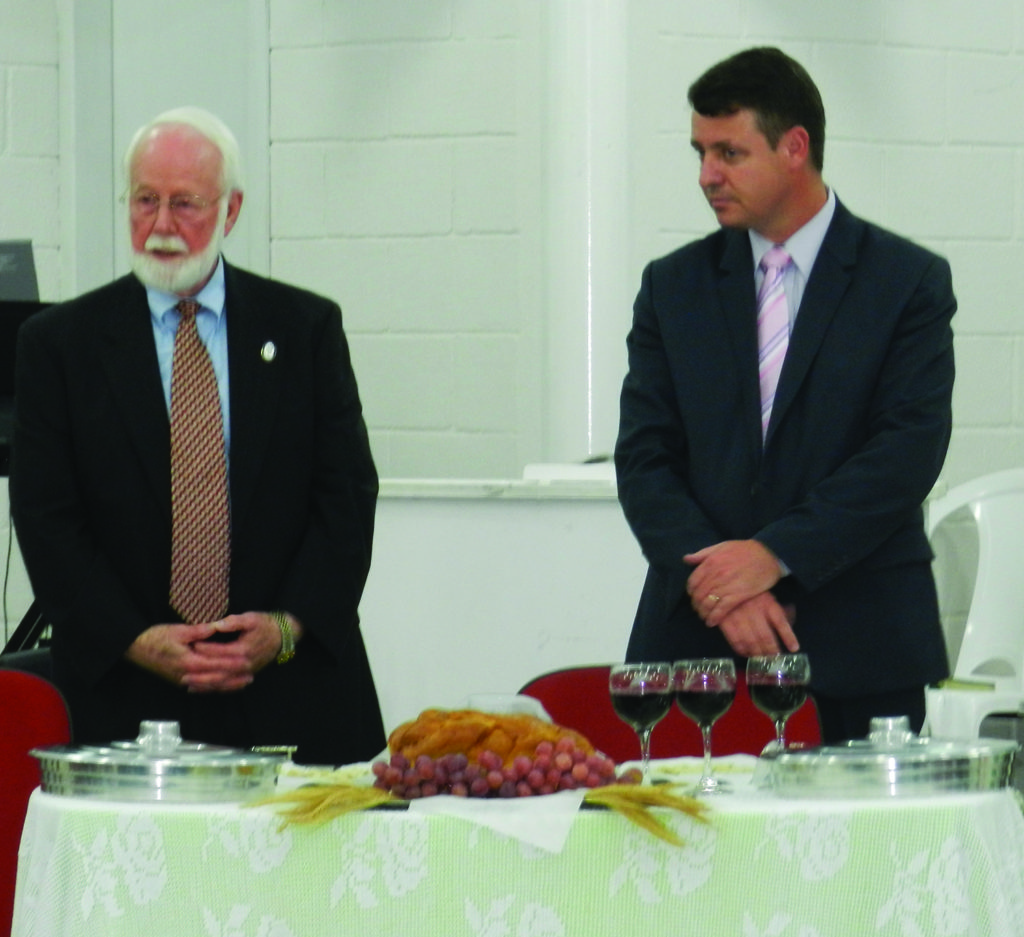 During the Sessions we were reminded what God has done in the last fifty years of SDB World Federation. Therefore we are grateful for the Spirit who prays for us with groans too deep for words. We give thanks for the God who sticks closer than a brother. He listens when we need to vent. He understands when words are absent. He is the One who carries us and gives strength when we have none of our own.
Joyfully, prayerfully and gratefully, we will face the challenges our Lord and Savior Jesus has for the SDB World Federation in the next five years. We are sure He will be with us and we will celebrate each blessing and victory that the Lord will give us.