Apr 25, 2017
By Jenni Wangsness
Women's Society President
Stephanie — "Steph" — was not just my cousin or my VP for the Women's Society. She was my closest friend. Her friendship and life inspire me, and so I'm sharing her story so that it may also inspire you.
Steph grew up on her family farm in Oneida, NY. She had a cheerful, fun personality from the beginning. However, her childhood was not exactly "easy." Her health was limited by asthma and allergies from a young age, and she was hospitalized in an air tent before she ever went to school. It was here that she earned the nickname "Tougher Nutter," her inner Warrior already showing through. She was a fierce competitor. Legend has it that she was banned from partnering with her grandfather at Pinochle when she was five years old. They were ruthless as a pair and no one wanted to play against them. She made the decision to follow Christ at a young age, but that didn't mean life was suddenly rosy. Yet, she never lost her cheerful personality. She was very intelligent, so when life in her house was less than peaceful, she would often escape through books, school activities, or music.
SCSC was an experience that God used to help Steph begin to see herself, not only as a warrior, but as a Princess — chosen and loved by her Father. She served in SCSC as a student for three years and went on to be a Project Director, host, and Training Staff member. As she experienced the love of her Father, she was able to see the people around her as our Father sees them. One of her unique gifts was teaching us to see ourselves the same way. I am blessed to have first-hand experience of this. This was the beginning of her mission.
Steph was a Conference "Regular" — someone you expect to see every year. She viewed giving her talents and time to our Conference as part of her mission. Not only did she show up, but she was often an official delegate from a church and took business sessions seriously. Reference and Counsel was her favorite interest committee and several times she participated in the Nominating Committee. She served on the Conference's Tract & Communication Council and wrote for the Helping Hand. Other activities included choir, Pre-Con staff, and leading seminars. She chose her friends carefully, but was friendly with most everyone. She often chose friends who might otherwise be left out — including me. Catching up with her close friends was part of her Conference agenda.
Her friendships were part of her mission field. As a friend, she was a trustworthy confidant who was not afraid to be vulnerable and honest with you. She used her spiritual gifts of wisdom and discernment in deep conversation. In the meantime, much fun was had playing cards, going on road trips, or cooking up something in the kitchen together before watching a movie. She saw her singleness as a gift from God. She had a great capacity for deep friendship because she was single. Now I see it as a gift from God to her friends.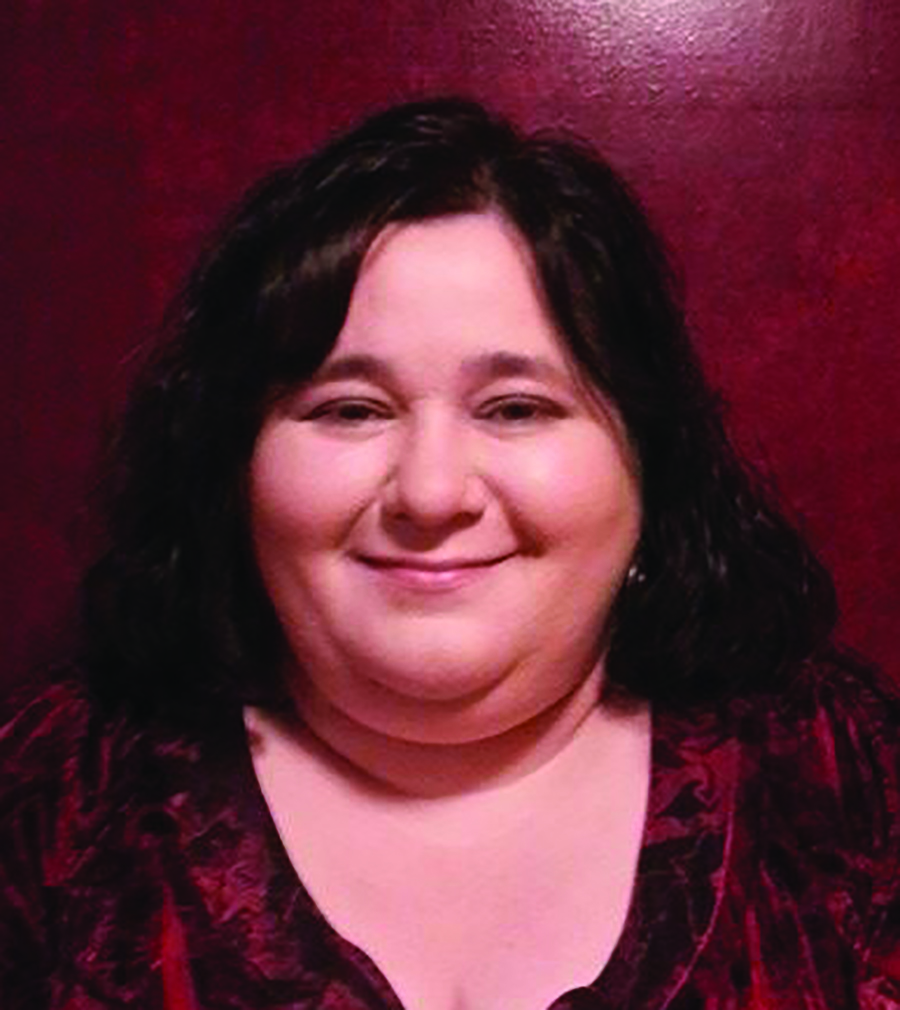 Steph learned to hear God's voice and trusted Him implicitly to guide her steps, both geographically and professionally. After attending Nazareth College near home, she chose Eastern University for her graduate work on the career path to becoming a Licensed Mental Health Provider — utilizing those God-given spiritual gifts of wisdom and discernment to their full potential. She attended and participated in the Shiloh, NJ, SDB church. Soon after, she followed God's voice to Milton, WI. She worked at the Rape Crisis Center in Rockford, IL, and later Crossroads Counseling Center in Janesville, WI. Next, she followed Him to Huntsville, AL. She was only there a year but served the Paint Rock church in many capacities.
Her final earthly church home was in Dodge Center, MN. Her professional mission blossomed and she became a well-respected mental health resource in the community. She led drug and alcohol addiction recovery groups, participated in Drug Court, and provided mental health services for inmates at several area county jails. She was halfway through a PhD program at Liberty University and had begun a private practice. She used her expertise to train lay counselors at the Compassion Counseling Center, a ministry that provides free Christian-based counseling services in Rochester, MN.
During this time, she served on the Women's Society Board of Directors as Webmaster, Stained Glass committee member, member-at-large, and Vice President. Steph was willing to walk through whatever door God was opening for her and expand her mission there. In each church, she gave of the best of her time and talents: serving on praise team, teaching Sabbath School for teens and adults, Audio/Visual team, camp staff, Vice President, Deacon, and "regular." So "regular," that when she did not show up for church one Sabbath morning in January, we knew something was wrong.
Her Life on Mission was cut short that day. It is our job, as her fellow Warrior Princesses, to continue the pieces of her mission that God is calling us to. Steph began her PhD program because she felt God calling her to be a greater asset to our conference of churches, especially our pastors and their families. Training in counseling will help healthy pastors create healthy churches. The Stephanie Sholtz Wellness Fund has been created to carry her mission forward. It will be a collaboration between the Women's Society and Pastoral Services. Donations to the fund can be sent to the Women's Society in Janesville.
Most importantly, don't forget, YOU are also a Warrior Princess! Follow God's voice so that you, too, can live a Life on Mission, dearly loved and fighting for others, so that they may see themselves as God sees them.