Jan 24, 2017
by Danny Lee
President, Missionary Society
What a wonderful year! It has been my pleasure to serve as President of the Missionary Society. I remember when the Board asked me to be president, as with most folks, I thought to myself, "How can I add one more thing to my already full plate?" My job is demanding at the tune of 60 hours a week; I'm already a committee member and board member of other organizations; I travel all over the country about every other week; time with family is important; busy in church, etc. etc. As I was whining to God about why I couldn't take on anything else, He reminded me He is the God of time. Finally, God said I needed to Cowboy up and remember He will take care of me as He has always done. Therefor the decision to accept the position became easy.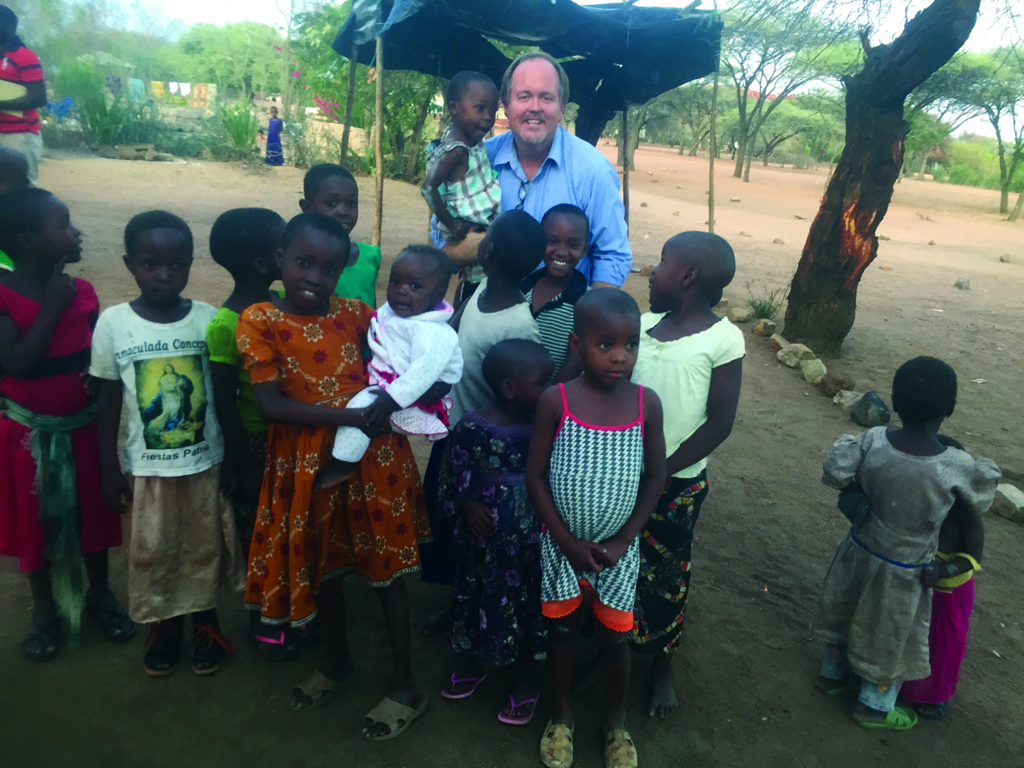 What a blessing to go and see God working around the world. I was personally blessed with the opportunity to go to Tanzania and Haiti in November. At this point, I am reminded that everyone needs to remember to keep Executive Director, Clinton Brown, in our prayers for his safety as he travels the world for the work of the Lord. He is a man who loves the Lord and has a heart for the work of the Lord and the Great Commission.
When you go on these mission trips, there are so many humbling memories and blessings received from God. The people you meet, the relationships you build, the miracles you witness, and most amazing is just watching God at work. Memories from my last trip to Africa, where we visited Ghana, Liberia and Cameroon were still fresh in my thoughts and prayers. So I was excited to see what God was doing in this region of Africa and how God was working in Tanzania and in Haiti. God was laying on my heart that in any sermons/teachings/conversations, I was to share Jesus and the importance of evangelism. Now it is important to realize God likes to use the least likely, the "Nots" (as described in the Bible), and that is usually where I come in to the picture. In all that God does, the glory needs to always go to Him. That is where He uses guys like me (sinner, not so talented, not the executive look, however saved by grace and willing to give life to further the gospel).
After a two-week trip like this, there are so many stories to share. However, I will just share two of my fondest memories. One evening, one of the churches was having a special service where they invited members and locals. Just as I was going up to give the message, the generator and all lights went out pitch black! So Clint and a few others used their cell phone lights to get a little light in the structure. I began to preach with a flashlight in one hand, microphone in the other hand, and my interpreter next to me. Thankfully, they were able to get the lights on about ten minutes later. Towards the end of the message, I invited whoever felt led to come forward and we would pray with them. I was praising God when He led about four to come forward — I closed my eyes and started to pray. Not doing this all the time, I realized I should have kept my eyes open to see what was going on, but I just kept praying and feeling God at work. When I opened my eyes, about ¾ of the church was standing at the altar. I was fighting back tears, being so moved by observing God doing what He does.
Another time that will forever be in my memory was when we went out in the country to a church that had dirt floors and no roof — so we had the service outside the building. I was reminded that church is truly a body of believers coming together and not about the building. As I was about to go up and give a message that I wanted to give, God said to give a message on the cross and salvation. I wanted to push back and ask God, "Are You sure?" But I didn't have time, so I had to go with His plan. With no notes and only the Bible in hand, off I went — explaining to God as I was walking to the front that if this doesn't work, it is on You. As I was speaking, the sun was setting over the African countryside and I remember what a beautiful sight as God was speaking! I was reminded of the reason God likes using me: I am just the vessel. So I just enjoyed the views as He was speaking. Now keep in mind, most the time when speaking in these regions, churches have generators and microphones that they turn up loud. As I was speaking, I began to notice behind the church congregation, many people walking down the dirt road were stopping to listen intently. Some were in traditional African dress, leaning on their staffs/spears. I found myself speaking to the crowd behind the congregation and understood why God wanted His message delivered and not mine.
We are so blessed in America to have our needs met in abundance. My prayer is that we remember our Christian brothers and sisters around the world who have so many needs. What can we do to help? Go to God in prayer. He will lead us in the way that He will have us be a part of His work to help those in need.