Jun 23, 2016
Pastor David C. Pearson was born in Amsterdam, NY, on September 10, 1931. He was baptized when he was 12 years old and grew up going to the Schenectady mission of the Berlin SDB Church and to his uncle's first-day church. His family was very active in both churches, often attending seven or more services each week. However, it was not until his time in Paint Rock, AL, that he joined a church.
He graduated from Wilbur Lynch High School in Amsterdam in 1949. He attended Bob Jones University, graduating in 1953 with a Bachelor of Arts in Religion. Pastor Pearson would later go on to take classes at Gordon Divinity School and graduate with a Master of Arts in Religion from Eastern Baptist Theological Seminary in 1972.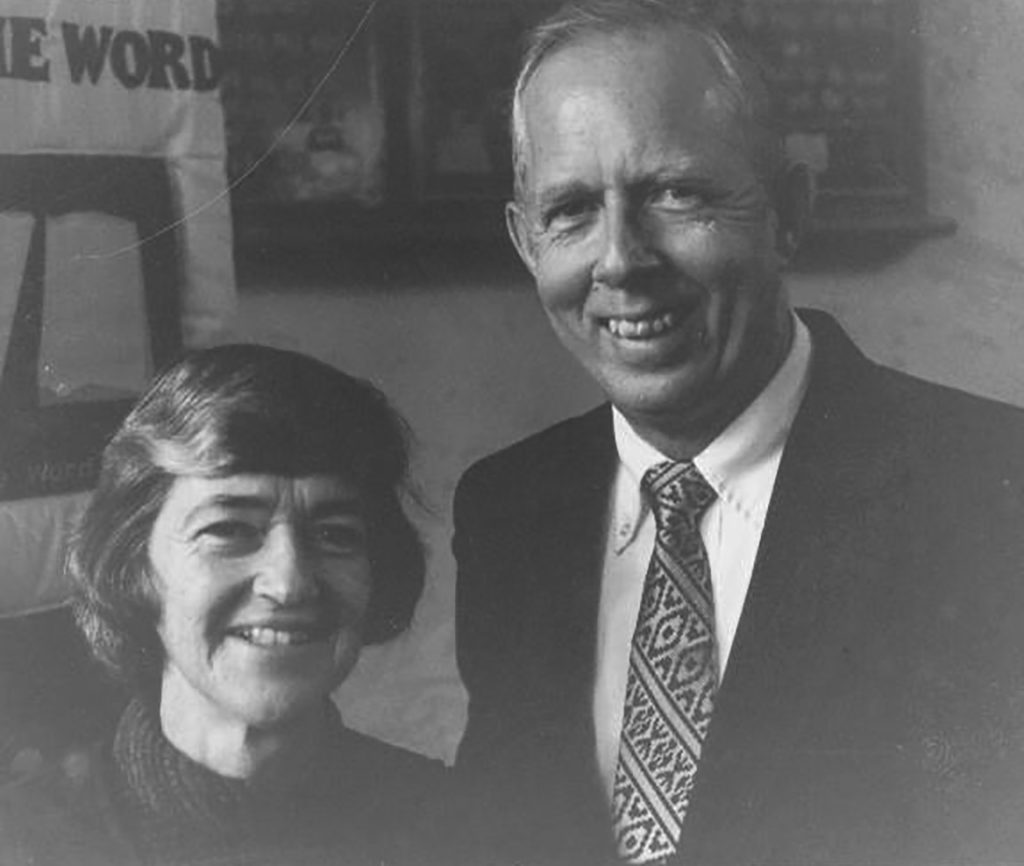 After his graduation from Bob Jones University, he married Bettie Butler on September 20, 1953, in Paint Rock, AL. They had two daughters: Deborah (Hargett) and Joanna (Lovelace). They had ten grandchildren and one great-grandchild. David and Bettie served churches in Paint Rock, AL; Berea, WV; Middle Island, WV; Richburg, NY; Marlboro, NJ; Plainfield, NJ; Memphis, TN; and Hiram, GA.
Perhaps their greatest ministry was serving in Malawi for about 30 years as missionaries in four different stints. Pastor Pearson has written some stories documenting their time there and Bettie has written a book entitled Hundredfold.
Even in their retirement near their daughters in Georgia, David still continued to be active in service to both the Metro Atlanta SDB Church and as a chaplain in his local hospital.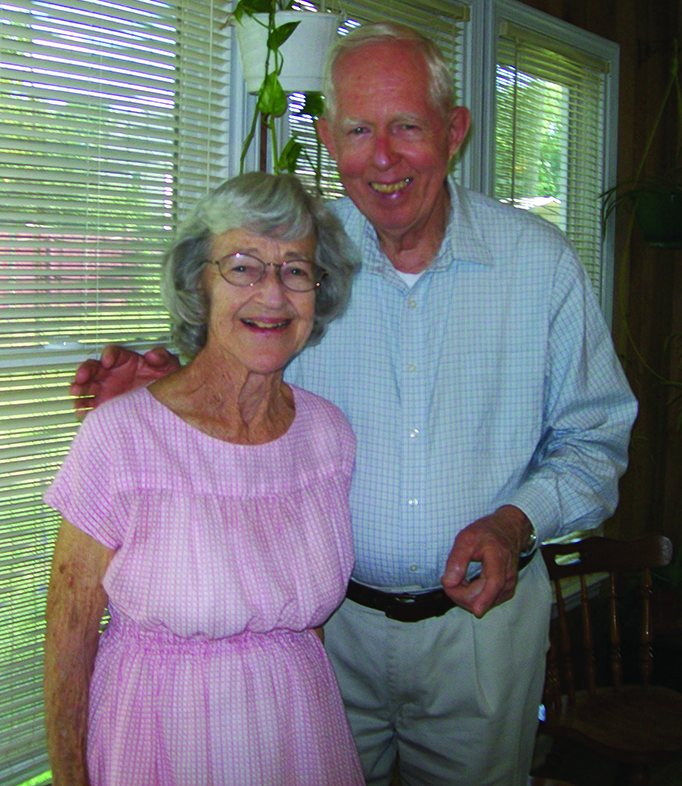 After lives lived that touched other lives in profound and impactful ways, both Bettie and David have passed away recently. Bettie went Home on November 9, 2015 and Pastor Pearson on May 10, 2016. Their legacy will not be quickly forgotten.
Obituary:
PEARSON — Rev. David Pearson, age 84, of Aragon, GA, passed away Tuesday, May 10, 2016. Rev. Pearson was a native of Amsterdam, NY, but lived in many different places during his lifetime. He served with his wife, Bettie, in Seventh Day Baptist Churches across the United States and the world, including churches in West Virginia, New York, New Jersey, Alabama, Tennessee, Georgia, and approximately 28 years in Malawi, Africa.
David Pearson grew up in Amsterdam, NY, where he attended the Schenectady Seventh Day Baptist Church on Sabbath and the Fultonville Pilgrim Holiness Church on Sunday. Following high school, he attended Bob Jones University, graduating in 1953. He had met Bettie Butler previously at an SDB camp in Arkansas and they married in 1953. Shortly after that they moved to Berea, WV, for David to begin serving as pastor of the church. Both David and Bettie had expressed an interest in missions while in college but neither foresaw the whirlwind chain of events that led to their departure from Berea and acceptance of the call to Nyasaland (now Malawi) in 1954. Within a year of graduation from college he had married,
accepted his first pastorate, was ordained, and accepted the call to the mission field in Africa. He was fond of telling that some said he was too young for such a responsibility. But Everett Harris of the SDB Missionary Society said, "Time will take care of that!" In the years following, he and Bettie served approximately 28 years as missionaries to Malawi while also serving other short-term pastorates between terms or during furloughs in the United States.
The Pearsons served two five-year terms, four four-year terms, and three shorter terms in Malawi. The last term was in 2001. His job responsibilities in Malawi varied over the years, but usually included supervising construction of churches, preaching, teaching, visiting churches, pastoral training, and at times playing his trombone, accompanied by Bettie on the accordion. In the US, between terms and during furloughs, he attended seminary and/or served as either full-time, part-time, or temporary pastor at churches in Berea, WV; Richburg, NY; Plainfield, NJ; Memphis, TN; Paint Rock, AL; and for many years as an elder at the Metro-Atlanta SDB Church. During their early years in Malawi two daughters, Debbie and Joanna, were born and grew up on the mission field with their parents.
Following retirement from full-time ministry, David worked in various part-time and volunteer positions: working at the Cotton Council in Memphis, TN, while serving as pastor of the Seventh Day Baptist Church in Memphis; volunteering with CASA (Court Appointed Special Advocates) in Polk County, GA; and serving as a volunteer at Floyd Medical Center in Rome, GA, where he preached each Sunday for the last 13 years, continuing until two weeks before his death. In 2014, he and Bettie were chosen as Good Samaritan Volunteers of the Year at Floyd Medical Center for their many years of service to the hospital and its patients. It was noted that
normally only one person was chosen, but this time they chose two because they worked together as a team.
He is survived by his children, Debbie Pearson Hargett (Jeff) and Joanna Pearson Lovelace (Luis); grandchildren, Rachel Hargett Fox (David), Nathan Lovelace (Kristen), David Lovelace (Erika), Daniel Lovelace, Joel Hargett (Tamatha), Michael Lovelace (Leana), Rebekah Hargett, Josiah Lovelace, AnnaRuth Lovelace, and Jonathan Lovelace; great-grandchild, Elyse Fox; brother, Harold Keith Pearson, Jr. (Pat); sister-in-law, Pat Pearson; and numerous nephews and nieces. He was
preceded in death by his parents, Harold Keith Pearson and Iva Belle Lepper Pearson; brothers, Carl Pearson and Fred Pearson, and his beloved wife of sixty-two years, Bettie Butler Pearson.
Funeral services were held on Thursday, May 19, 2016, at
2 p.m. at the Paint Rock Seventh Day Baptist Church with the Rev. Harold Pearson and Rev. Luis Lovelace officiating at the ceremony. The burial took place afterward at Bethel Cemetery in New Hope, AL. A memorial service was also held at the Metro-Atlanta Seventh Day Baptist Church in Hiram, GA, on May 30, 2016.
Perhaps his servant attitude in service to God can be summed up in a statement he made in an interview about
his volunteer service at the hospital, but also applies to his whole lifetime of service in Africa and elsewhere. He said, "We go there to help the people, but then it seems that we receive the greater blessing."