Jun 23, 2016
Introducing short devotional thoughts from a series by Donna Mae (Ochs) VanHorn. She graduated from Milton Union High School and later met, then married, her husband Jared while both were students at Milton College. They relocated to RI, Jerry's home state, when he took a job with The Providence Journal. Her professional career has spanned several administrative support positions. Today, she and her husband live in retirement in a Des Moines, IA, suburb. They serve their two adult daughters, their families and their grandchildren in a variety of ways, and worship at Lutheran Church of Hope. Donna is a mentor to younger women and leads women's Bible studies in her home. This devotional series is her second publication. She can be reached at dvstrawb43@gmail.com.
Heart Repair
Every once in a while, I struggle with what I've diagnosed as a hardened heart. Thankfully, it's not an everyday thing. But, like the migraines that overtake me occasionally, I can sense when the "hard heart syndrome" is approaching. It's characterized by the onset of negativism and criticalness. So this morning I decided to ask God to take a look at my heart. Symbolically, I took it from my chest and handed it to Him. I said it needed some repairs…some restoration and fine tuning. It feels very crusty in some areas and needs some sanding and filing to make it softer. It feels like it's calloused! I told Him I could leave it with Him while He fixed it, because I know He has lots of customers. He said, "I'll fix it while you wait." While I waited, I was able to pray for family, friends, other things. When it was ready, He put it back in just the right place. He gave me the gift of peace. Go to God with your crusty heart. Talk to Him and be still with Him. He will do the rest.
Psalm 51:10-12: Create in me a clean heart, oh God. (v.10)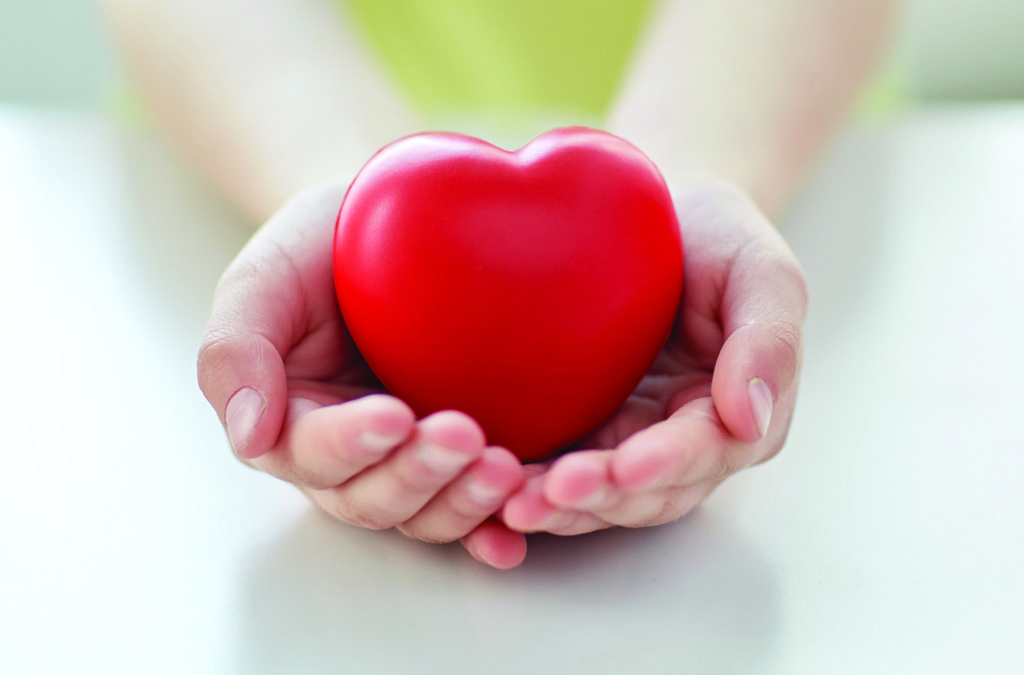 from Devotional Thoughts
by Donna Mae (Ochs) VanHorn
In the first devotion titled "Heart Repair," I wrote about handing my heart to God for some fine-tuning. Since then, I've heard of the song "Tell Your Heart To Beat." It's been recorded by Danny Gokey as well as Phillips, Craig & Dean, and perhaps others.
I marvel at the story behind the song. It's said a famed surgeon performed a delicate operation on a woman's heart. At the end of the successful surgery, the woman's heart had ceased to beat. Although she was still under general anesthesia, the famous surgeon bent over her and, close to her ear, said very gently, "Mrs. Johnson, tell your heart to start beating again." Instantly, the repaired organ began a steady, normal pulsing. After a life filled with troubles and sorrows — or even when experiencing a one-time setback — we're left wondering to whom we can turn for healing. Jesus, the Great Physician, waits patiently for us to surrender to Him and His miraculous healing powers. When we do, He tells us we're whole again — and then He whispers, "Tell your heart to beat again."
Mark 1:32-34: That evening after sunset the people brought to Jesus all the sick and
demon-possessed. The whole town gathered at the door, and Jesus healed many who had various diseases.