May 20, 2016
Rev. Dr. Kenneth Chroniger
Alfred Station SDB Church, NY
The DASH is almost over.
I am sure you remember the DASH, the time occurring between Conference Sessions — i.e. between our General Conference Session 2015 in Lancaster, PA, and Conference Session 2016 in Houghton, NY. During the DASH you have been working to bring the "Kingdom of God" through living out your faith in the place where the Heavenly Father has "put" you. The time is upon us as a people to gather on the campus of Houghton College, Houghton, NY. Here Seventh Day Baptists from churches across the United States and Canada will be waiting upon the LORD, seeking His will, and giving guidance to those who are servants of His people, forwarding His Mission in the DASH.
Since the close of Conference 2O15, through the DASH and at the Conference Session 2016, the hope is that the Conference theme, Faith-Family-Education, is the driving principle in our ministry. When we speak of Faith, it is divided into two parts. The first part is that each one must come into a relationship with our Triune God through the atoning death and resurrection of our LORD Jesus Christ. (If you are reading this and are not sure that Heaven is your home, you will want to read online http://crustore.org/fourlawseng.html). The second part of Faith is what is referred to as Dogma, Doctrine, or Distinctive. In this we discover who we are as Baptists. (You may check out what this means by ordering Identity from the American Sabbath Tract and Communication Council). Added to Faith is Family. Here again are two parts: Generation Family and Kinship System. Generational must not be a matter of "making fun of" because it means "we kept our kids." The second points to the fact that in a Seventh Day Baptist congregation there should be no strangers. The Kinship System lets us adopt others into our Family. (If you would like to know more about the Kinship System, take a look at the pamphlet by the Rev. John Peil and the Rev. Rodney Henry:
http://seventhdaybaptist.org/wp-content/uploads/2015/09/Kinship-System-Pamphlet.pdf)
Added to Faith is Family and to Family is Education. While we no longer have Institutions of Higher Learning, we still have methodologies of learning: Memorize the Scripture, Study the Scripture, and make Sabbath School a center of Education. These are the principles which make us Seventh Day Baptists.
It is hoped that the principle of Faith-Family-Education will inform the General Conference Session 2016 on the campus of Houghton College, Houghton , NY. If You haven't decided yet if you are going to be an attendee, now is the time to say "Yes."
If you decided you are not coming, now is the time to change your mind and say "Yes."
Thank you for taking the time to read this article. As I close, let me ask you several "Did you know?"questions:
Did you know this Conference Session is one of the least expensive in recent years?
Did you know that the earliest Seventh Day Baptist graduate of Houghton College was in the 1950's?
Did you know that at the Conference Session we will have three graduates of Houghton College?
Did you know you don't have to be a Delegate in order to speak, vote, and guide in an Interest Committee, helping to determine the future direction of our people?
Did you know that there are 28 Seventh Day Baptist Churches within a one-day's drive of Houghton College?
Did you know that there is a goal to have 1000 people gathered for Sabbath Morning Worship in the Wesley Chapel at Houghton College?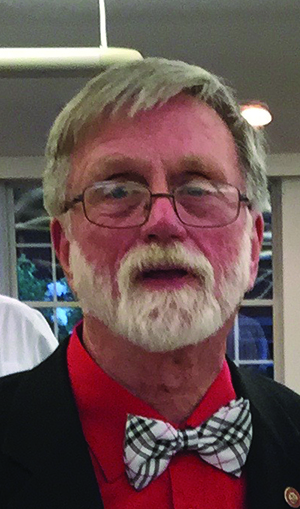 See you at Houghton, July 31- August 6.