Apr 21, 2016
Katrina Goodrich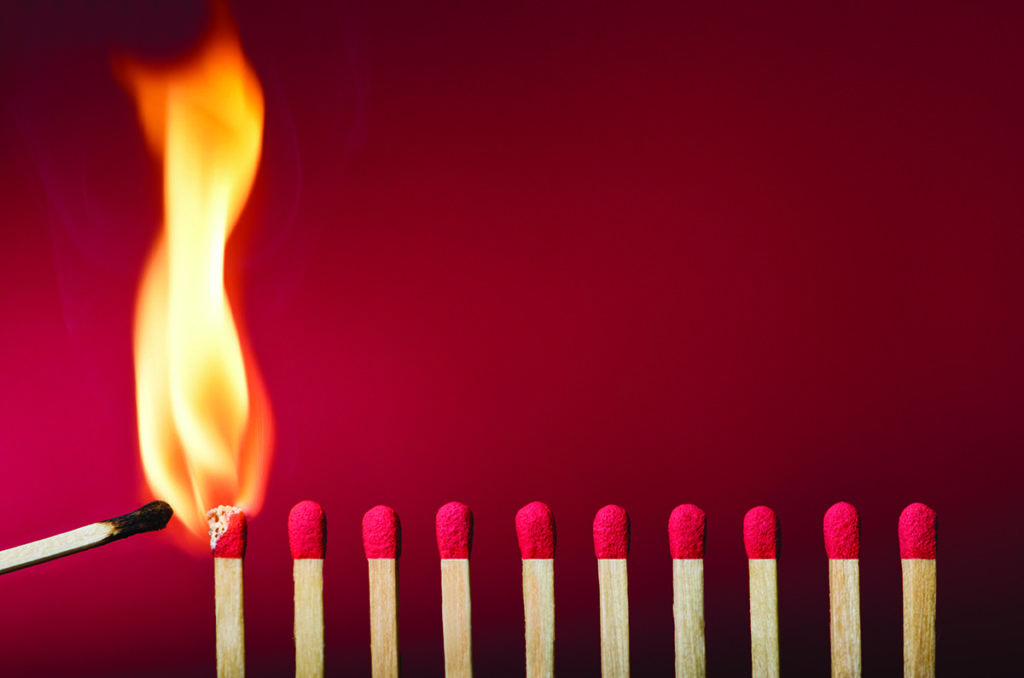 People can change, miracles happen, and sometimes old dogs learn new tricks. Change is all around; sometimes for the good and sometimes for the not so good. Typically change doesn't spontaneously happen — there needs to be catalyst. A catalyst is a person or event that causes a change. Popular theological theory indicates that Jesus is the transformer of culture. He changes lives, expectations, everything he comes into contact with — the ultimate catalyst.
SCSC is an organization used as a catalyst by God. It changes people: the students involved and the people who come into contact with them on project and after project. I've had the privilege of serving this organization as a student in SCSC, a project director (PD), and most recently as a member of the Women's Board. Even before my participation in the program, I was involved with SCSC. My church hosted many SCSC teams. As a child, my life was impacted by the work of SCSC and I saw numerous others impacted as well. There is no question in my mind that SCSC is an important ministry.
The program has undergone many changes over its 50-year existence. But the nature of the program has remained the same: carrying out the great commission, raising up leaders, and serving SDB churches. Recently, I've been thinking about how important raising people is. Children have extremely impressionable and moldable minds. Once they grow up, their ways of thinking and behaving become more static. If we can reach out to younger generations the seeds of change have more time to grow and develop. SCSC does this by working with young adults who continue to fertilize these seeds as well as planting them in younger children. But SCSC is not only for the young — it is also reaching older generations and making an impact there.
Last month's article talked about the SCSC missions track project to Jamaica. This month the rest of the SCSC teams have been decided and released. It is my pleasure to announce them here:
Ashaway, RI
PD: Beth Brown
Randi Gammons, Texarkana, AR (1st year)
Dustin Tio, New Auburn, WI (1st year)
Bay Area, CA
PDs: Becky and Lindsay Crouch
Moses Lyons, Toronto, Ontario (1st year)
Bethany Rihn, New Auburn, WI (2nd year)
Colton, CA
PD: Pastor George Lawson
Casey Greene, Berlin, NY (1st year)
Jonathan Lyons, Toronto, Ontario (3rd year)
Jamaica
PD: Pastor Garfield Miller
Jennifer Brown, Texarkana, AR (4th year)
Elisabeth Lawson, Colton, CA (2nd year),
Josiah Lynch, Toronto, Ontario (3rd year)
Michaella Osborn, Boulder, CO (2nd year)
Mid-Continent Association
PD: Linda Harris
Brandon Gumness, New Auburn, WI (2nd year)
Sarina Villalpando, Colton, CA (1st year)
New Auburn, WI
PD: Steve Shackelton
Caleb Gammons, Texarkana, AR (4th year)
Conor Green, Milton, WI (1st year)
Shiloh, NJ
PD: Philip Lawton
Jacqueline Murray, Toronto, Ontario (1st year)
Willy Villalpando, Colton, CA (4th year)
As SCSC continues to prepare the program for this summer, we covet your prayers and support so that SCSC will continue to be a catalyst in lives, no matter the generation, this summer and beyond.