Mar 18, 2016
By Madge Chroniger
Alfred Station SDB Church
"What are the three most important things in life?" my dad would ask Ellie and me.
We would respond, "Faith, family, and education, not necessarily in that order." This was the conversation we had every morning just before we left the house to get on the bus to go to school. The theme of Conference 2016 has been instilled into my life, every moment of it — although it wasn't until this year that I really found the meaning of this phrase.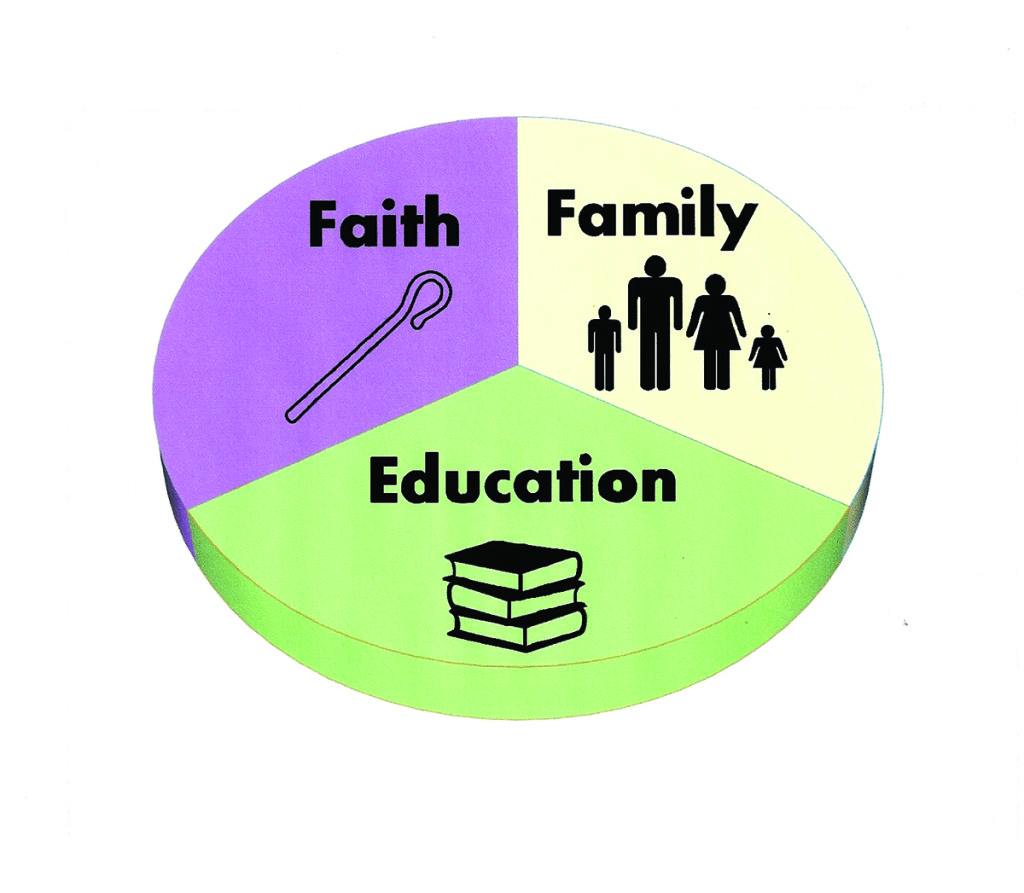 Faith — As Christians we share a unique bond in our faith and the little things of faith are brought to life throughout our denomination, even in our local churches. For example, one Sabbath morning I was reading the affirmation of faith with the rest of our congregation. Behind me I heard two little voices reading along with us, not because they were being forced to, but because they chose to. A few minutes later those same little voices wholeheartedly were saying the Lord's Prayer. That truly showed me Faith! In Matthew 18:3 it says, "Truly I tell you, unless you change and come like little children, you will never enter the kingdom of heaven." This child-like faith that I heard made me realize that this is the kind of Faith that God wants us to have. He wants us to be curious about how He is working in our lives and to be wholeheartedly putting our lives into praising Him and His works!
Family — I have the fantastic opportunity to worship with my generational family! Along with these family members, there is a kind of family that is completely built off of worshiping with each other and believing in the same things. The big word my dad uses for this is a fictive-kinship. Watching this family form all over our
denomination is amazing. One trip we took for the "Presidential tour" was to Toronto, Canada. The church there is so amazingly welcoming and the family atmosphere that they have in their church was even more amazing. One of my favorite views of the service was watching an elder in the church reach over to a toddler to help him find the hymn we were going to sing. Another great scene was seeing how many people stopped to converse with Pastor Herlitz to show that he had somehow impacted them and was a part of their soul family.
Education — During the travels for the "Presidential tour," we have used many of the trips to double as college visits. I know, I'm only a junior in high school and I've already started the college search. I needed to find the perfect school, a school to get me to my hopes and dreams. We traveled to Wisconsin, California, and plenty of other places. I couldn't figure out why I wasn't liking the colleges. Maybe they were too far from home or didn't have the right environment. As much as I need to find the perfect college, my spiritual education also grew! I learned more about our denomination and God's word. I knew if I was going to find the perfect college, it needed to be a place where my faith could be fostered and I could create my own family while learning to pursue my hopes and dreams.
I hope that the theme of Conference this year has found its way into your everyday life and has, and will continue to, impact you as much as it has me.