Mar 18, 2016
By Rob Appel
Executive Director
The History
The last time we had General Conference gathering in Southern California was 1993! Since 1949 we have been in SoCal a total of five times. That means between 1949 and 1993 we averaged about every eight years we would be there. So, what happened between 1993 and 2017? Why haven't we been there? There are two main reasons:
1. It costs more to go there. Most of our SDB population reside east of the Mississippi River. Their cost of travel is more expensive to attend. (Please understand, those who travel from the west coast incur these high travel costs every year they attend.) Because it costs more, we have had lower attendance at the sessions, as low as 268 and as high as 466. It also costs more for the SDB Center and Missionary Society to ship their items for the gathering.
2. In 2007 at Newberg, OR, at George Fox University, it was decided that we should attend in the Western part of the USA or Canada once every ten years — because of the downturn in attendance. In 2003, we were also at George Fox and the attendance was 467. Four years later it was 342. That is a 26.7% drop.
3. This means that once we attend Southern California in 2017, there is a good chance that we will not be back there until 2037! We will most likely be in the Pacific Northwest in 2027, and you can almost count on that.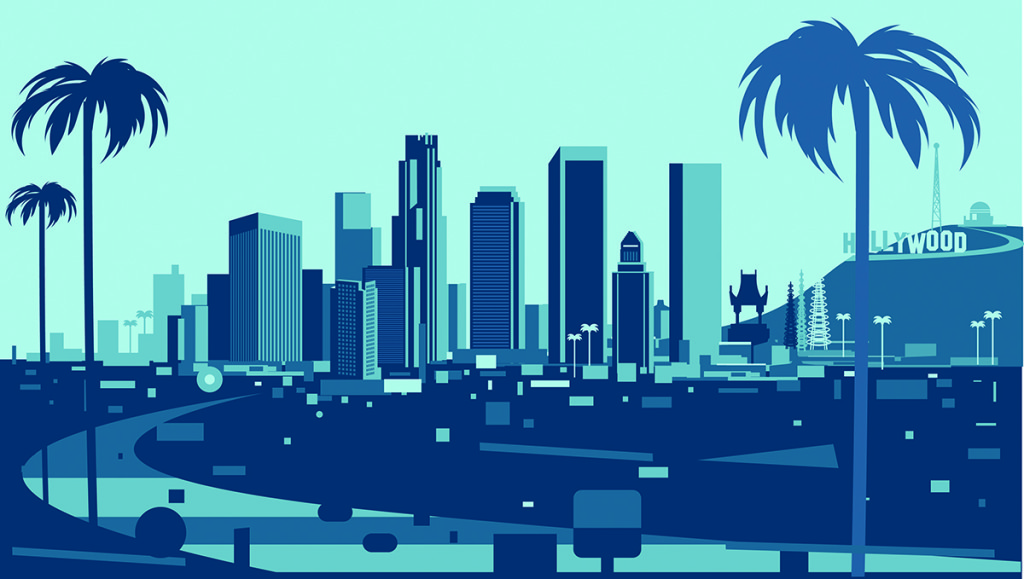 The Invitation to Azusa Pacific University
In 2017, we will revisit the site where we held our General Conference Sessions in 1975; yes, some of you were not even born yet. Azusa Pacific University is located in the beautiful city of Azusa. Azusa is just 21 minutes east of Pasadena, CA — where the Rose Bowl Parade and Bowl Game are held every New Year's Day.
Just west of Azusa, about 11 minutes, is the city of San Dimas. The 26-40-year-olds will recognize this as the home of Bill & Ted. Most Excellent! (If you do not get this reference, check with someone younger.)
Disneyland and Knott's Berry Farm are about 40 minutes away to the south!
The largest ocean in the world is less than an hour away! Did I mention beaches? No? There are beaches!
Los Angeles is 30 minutes, and Beverly Hills is about 50 minutes away.
Universal Studios is a mere 34 minutes from Azusa.
That place called Hollywood; it is only 45 minutes away!
For those wanting to travel a bit further, San Diego is only two hours away.
(Please Note: You never measure anything in miles in SoCal; it is always by time. The above times are about what they take to each destination. There is always a chance of a backup on all the freeways. Sorry.)
There are so many things to do and see in SoCal! The above is just a good start. However, with all of these great places and things to see, our Conference President in 2017 is planning a great week of events. President-elect Patti Wethington grew up in Southern California and she is looking forward to showing off California to all who will be attending — hoping they will have an experience they will take away with them that they will never forget! And I believe that can happen, for you see, I
attended in 1966 when I was 11 and I still remember things from that Conference to this day!
So, this is your first official invitation to attend the General Conference Sessions in 2017 at Azusa Pacific University, July 23 – 30, 2017. Please add it to your Calendar, save up your "pennies", and we will see you in SoCal! http://www.apu.edu/
Do you want to hear Patti's Conference Theme? Come to Conference 2016 and be one of the first to hear it! In the meantime keep your "Faith, Family, Education" going strong, as we lead up to our 2016 event!