Feb 22, 2016
Donald E. Richards (Pastor Don) was born on June 5, 1925, in Montrose, CO. Pastor Coon from the Boulder SDB Church visited with families in the Montrose area as much as possible; and in the Spring of 1934, Don came forward during a revival meeting. He accepted Jesus as his personal Savior and was baptized shortly afterwards.
The family moved to Riverside, CA, and Don graduated from Riverside Polytechnic High School in 1943 and from Riverside Junior College with an Associate in Arts Degree in 1950. Don also attended Salem College graduating in 1952 with a Bachelor of Arts Degree.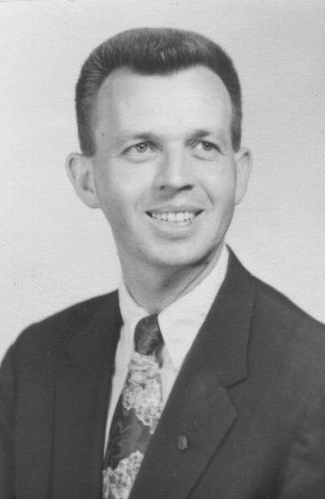 On May 29, 1955, Pastor Don married Edna Ruth Randolph in Lost Creek, WV, with Rev. Rex Zwiebel officiating. They had four children together: Dan, Tim, Elizabeth, and Doneta. Edna Ruth passed away on January 2, 1980, after a struggle with cancer.
Pastor Don then received pastoral training from the Alfred University School of Theology, graduating with a Bachelor of Divinity in 1957, and a Certificate in Pastoral Counseling from Princeton Theological School in 1978.
Pastor Don married Shirley Maxine Boyd on September 19, 1982, in Salemville, PA. Shirley passed away on February 20, 1985.
Pastor Don also married Geraldine Cox on September 3, 1989, in Ritchie County, WV. Gerry passed away on September 21, 2003.
Pastor Don served SDB churches in Riverside, CA; Battle Creek, MI; Alfred, NY; Berea, WV; Middle Island, WV; Dodge Center, MN; Verona, NY; Marlboro, NJ; and Waterford, CT; he was on the Board of Christian Education, the American
Sabbath Tract Society, and the Missionary Society. Pastor Don is currently a faithful member of the Milton SDB Church.
COSAR
Over the course of 2016, the Committee on Support and Retirement and the General Conference wish to highlight the eleven current retirees in our Old Pastors Retirement Plan, formerly called P.R.O.P. (Pastors Retirement Offering Project), to bring awareness to our continued need to meet the obligations set forth by the terms of these plans in honor of their service to Seventh Day Baptists.
If you wish to contribute to honoring the service of these individuals, you can make a donation by giving online with a mention towards COSAR at seventhdaybaptist.ministrygive.com or by mailing a check to:
COSAR, PO Box 1678, Janesville, WI 53547.
THANK YOU for your generous support!