Jun 2, 2015
The Beacon – June 2015
by Rebecca Olson
Since when do we give up on something because it's broken? Since when do we look at a principle and say, "There's something wrong with it, so let's just throw it out"? Saying that makes me so uncomfortable. The thought that my generation is giving up on something that's broken hurts me. But that's what I see everywhere — I'm surrounded by people who don't believe. My peers don't believe in marriage because they've witnessed so much divorce. They don't believe in abstinence because they've been privy to so much well-meant but ultimately detrimental pressure to stay pure. They don't believe in modesty because they've had rulers slapped against their thighs and t-shirts forced over their bathing suits.
Worst of all, a great number of my peers don't believe in God because they look at a broken church and assume that our God is defined by the people who represent Him on this earth.
I don't want to be part of a generation that doesn't believe. I don't want to be surrounded by people who refuse to fix what is broken. Now, I don't need to tell you what's broken about the church — you all know. I'm not here to scold you or tell you you've ruined Christianity because of your mistakes. That's what a lot of people seem to think, isn't it? That because the church is broken, it's beyond repair.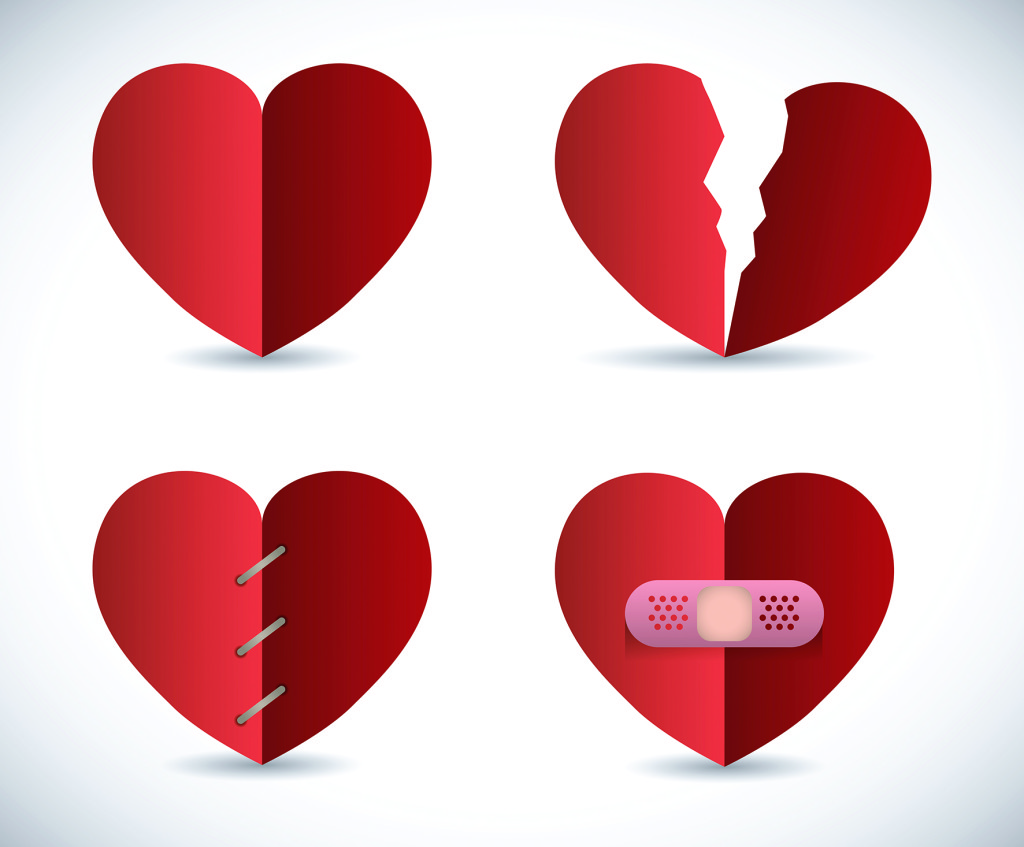 I don't get that. When was the church not broken? When was it ever a whole, perfect representation of the God it worshipped? If the church wasn't always broken, what kind of New Testament would we have? It would be six books long, I can tell you that. Twenty-one out of the 27 books in the New Testament are epistles — letters to the early church. And if you read through those letters, they all have the same basic message. Dear church, they begin. Dear church, you are loved. God loves you, and He is not giving up on you. But dear church, you are broken.
The Romans had a problem with relying on the law. The Ephesians needed to work on unity. James wrote to the church to remind its members to mind their tongues. Each letter enforces that the church has things it needs to work on. The church was never perfect. It was always broken.
But the church is not just some broken, outdated idea that needs to be set aside in order for us to move forward as Christians. No, the church is the bride of Christ — a comparison made clear in Ephesians 5. I don't know about you, but I don't think Jesus is the kind of guy to give up on His marriage. In fact, I'm pretty positive that Jesus loves the church as much today as He did back when it first began.
He's not trying to pretend it's perfect. He knows it's broken. That's okay. You see, He died to fix it. Jesus is the ultimate bridegroom, every girl's dream man, someone who will sacrifice everything — even His own life — for the sake of His bride.
My generation does seem ready to abandon the church. It would be easier to start from scratch, they say, than to undo the centuries of hypocrisy and misconception that so often seem to be at the center of the modern church. But they're looking at it wrong.
At the center of the church is not brokenness — at the center of the church is God. And as long as God remains at the center, as long as Jesus does not abandon His bride, as long as the church as a whole keeps its focus on the One who died to save it, the church is not beyond repair. It may be broken, but it's not totaled.
That's not to say there aren't totaled pieces. In John 15:5-6, Jesus says, "I am the vine; you are the branches. If you remain in me and I in you, you will bear much fruit; apart from me you can do nothing. If you do not remain in me, you are like a branch that is thrown away and withers; such branches are picked up, thrown into the fire and burned." Jesus isn't playing around here. I believe this passage applies to branches of the church as well as to individual Christians. There are certainly congregations out there claiming to do work in Jesus' name who aren't centered around Christ, and Jesus makes it very clear that He will have nothing to do with those congregations.
But pruning and cutting off the parts that are beyond repair is one thing. Giving up on the church? That's another entirely. And that's not somewhere I'm ready to go. I believe in the church, in all its brokenness, in all its failed attempts to live up to the name of God. I hope my generation comes around. I don't want to be part of a generation who doesn't believe. I want to be part of one who recognizes what is broken, and who is ready to do God's work with all its effort to fix it.