Mar 26, 2015
Transition in Ministry
Major Jerry Johnson
I have represented the denomination in the United States Army for 11 years as of the end of May 2015. In the first decade I was pretty much strictly what you would call a "Combat Arms" chaplain, doing three long deployments to Afghanistan with the 10th Mountain Division out of Fort Drum, NY, and a two year stint with basic trainees at Fort Jackson, SC. This past June I began a different chapter in ministry: transitioning to the hospital world, starting with a year-long residency in Clinical Pastoral Education (CPE) at Fort Belvoir Community Hospital in Northern Virginia. Three of our boys remain in New York state at college, while our youngest, James, came with for his junior year in high school.
Clinical Pastoral Education is a rigorous program that incorporates elements of academic, patient visiting, peer group interaction, and supervisor consultation in order to develop greater pastoral care skills for both military and civilian contexts. My peer group consists of five other chaplains, four Army and one Navy, who are in their fourth year of service. I am a rare breed of mid-career Majors who take on the program later on in their military journey. So I have a different experience base from the others, but it makes for a good mix. There are five Baptists and one Presbyterian in the peer group, so our theological discussions tend to be tame.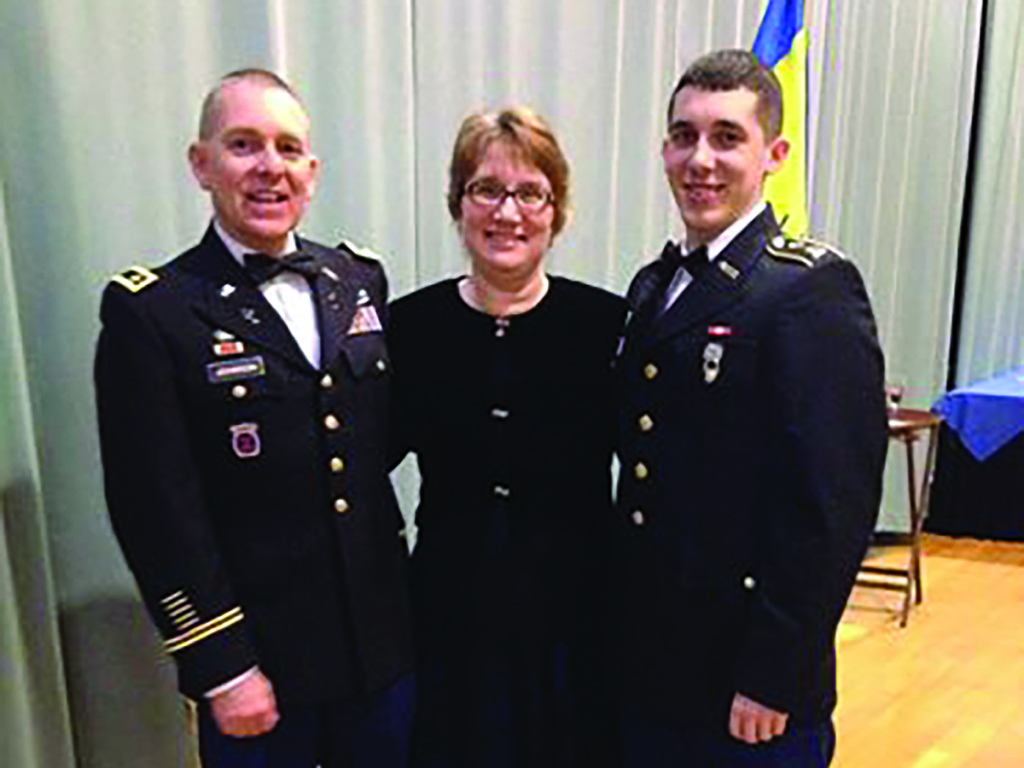 A typical week of CPE includes about four mornings of patient visits at the hospital and/or clinics. I worked for about five and a half months at the Traumatic Brain Injury clinic, counseling service members who are transitioning to other walks of life due to their medical circumstances. Right now I visit patients in the post-surgical, pediatrics, and mother-baby wards of the hospital, along with occasional interaction upstairs in medical telemetry, where primarily older retirees suffering chronic disease come for treatment. These interactions offer me the opportunity to learn more about appropriately using my pastoral listening and communication skills. Because the setting has a great deal of diversity, I am also learning how to show compassion towards those who either do not know Christ or are unsure of their standing with God. We chaplains also take turns handling the on call duty chaplain obligations and the weekend chapel service at the hospital.
Three afternoons a week and on special occasions off-post, our peer group gets together with the supervisor to do academic and interactive work. The four units of CPE encompass Pastor as Person, Theologian, Counselor, and Resilient Leader. We examine verbatims of patient work and dialogue about a whole host of pastoral care subjects through readings and theological engagement. I have had
to work hard to overcome my tendency to be an extreme introvert who talks more about thoughts than feelings and thinks more about theory than how I bring myself into ministry. Everything we do is geared to Pastoral Formation, Competence, and Reflection. We frequently evaluate our progress and apply the so-called "Adult Learning Model" of Action-Reflection-Action to everything we do. I am also taking
advantage of the last half of our training time to apply for the Board of Chaplaincy Certification, Inc. (BCCI) seal of approval which would enable me to serve in an institutional setting after I retire from the Army.
I have enjoyed being able to attend the Central SDB Church in Maryland as time permits during my time in the D.C. area. Pastor Dave Taylor and his wonderful congregation have supported Carrie and me on this phase of our journey. Looking ahead, it will be Fort Polk, LA this summer, serving the 115th Combat Support Hospital and the folks working around the Joint Readiness Training Center. As we transition to a different form of ministry we covet your prayers and thank you for keeping us in your thoughts. We shall endeavor to stay in touch and be involved in denominational activities as our Army life allows.