Mar 26, 2015
Safe at second…?
President's Page by Bill Probasco
Ever felt like God has given you a task and you just haven't been able to carry it through? What does it mean to be steadfast for the Lord? Have you given up or stepped away from something God had in mind for your church? Have others done that and you've found it hard to welcome them back into an activity?
I tend to use sports analogies a lot, and one comes to mind regarding being steadfast for the Lord. In sports, many a game has come down to one play (a blocked shot, a home run,…an ill-advised pass…). Many a game is decided when one player makes a great play…or a bad one…
Since we're into April now and spring has sprung, it seems only natural to turn to baseball. When it comes to baseball, few fan bases are as deeply rooted, and "deeply root," for their team as much as Chicago Cubs fans. The interesting thing is, the Chicago Cubs haven't won the World Series since 1908! Literally, there is probably no person alive today that would remember a Cubs World Series victory. Yet there is many a "steadfast" Cubs fan.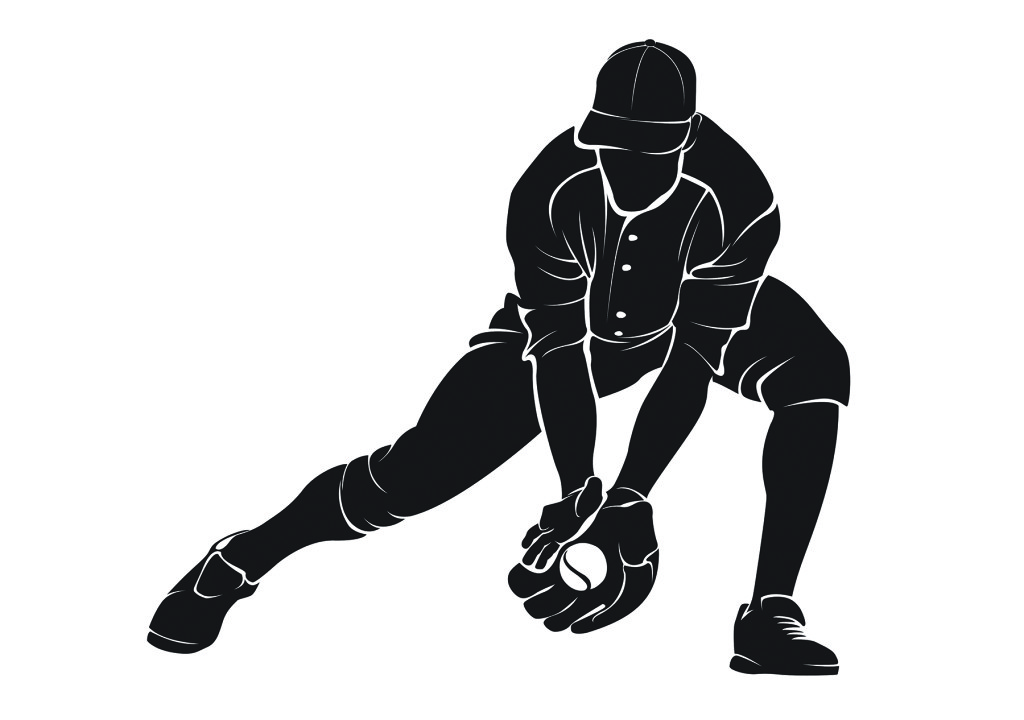 Now the really interesting thing about that 1908 victory is how they got there. Late in 1908 with barely a week left to go in the season, the Chicago Cubs and the New York Giants were tied for first place. In those days, only one team from each league made it to the playoffs, so you had to finish in first to get to the World Series, or you went home. With the score tied 1-1 in the bottom of the ninth inning and two outs, the Giants had runners at 1st and 3rd. All they would need was a simple base hit to win — and presumably take over first place for good. That's just what happened. The batter hit the ball into the outfield for a single and the runner on third scored the winning run, or so you'd think… Here's where we learn about being steadfast in our jobs, no matter how trivial or seemingly unimportant. The runner on 1st base, Fred Merkle, only ran half-way to second base, stopped, and headed for the dugout. You see, victory was at hand, the Giants had won, and the fans were pouring onto the field. Game over. Right? Giants fans were cheering being in first place, the grounds crew was getting prepared to tend to the field, everyone was celebrating…everyone that is except the Cubs second baseman. He realized the runner hadn't touched second base. If he could get the ball and tag the bag it would be a force out and, by baseball rules, the run wouldn't count. Believe it or not, as
he ran for the ball, one of the Giants' coaches saw what he was doing and got to the ball first. The coach threw it into the stands where some lucky fan picked up the souvenir to take home. Two Cubs players tackled the unfortunate fan, tore the ball out of his pocket and ran to tag the base. Once they had the umpire's attention, they stepped on second and ran from the field. It took Major League Baseball a week to decide the game was a tie and would have to be replayed at the end of the season! As you can probably guess, the Cubs won the rematch and went on to win the World Series, seemingly all because one runner failed to be steadfast in his job. Now, I feel for Fred Merkle, who despite playing 14 more years, would forever be known for that one unfortunate (or as they called it "bonehead") play.
What if we fail to give God our all, regardless of the job, even a small one? We read in the book of Acts about John Mark (Acts 13-15). He was in the group traveling with Paul and Barnabas, spreading the message of Christ. But after some time with the group, John Mark left and returned home without finishing the journey. When the opportunity arose some time later (Acts 15) to return to many of the churches and cell groups they had helped establish, Barnabas wanted to bring John Mark along. But Paul refused. Because John Mark had (in the words of the KJV) "went not with them to the work" during the last trip, Paul didn't think it was a good idea for him to come with them now. In fact, it was such a strong disagreement between Paul and Barnabas, that they went their separate ways. The Bible never again mentions Barnabas and John Mark in any kind of historical context. While I believe John Mark served Barnabas well after this episode, we simply don't know for sure. Had his previous failure damaged his reputation so greatly as to hinder his sharing the message? Paul seemed to think so. I certainly hope it didn't. You see, I can relate to John Mark. I've had times where I wish I'd been more steadfast. Maybe things haven't always worked out the way I intended, or I wasn't able to help as much as I thought. Sometimes other commitments arise and I can't stay, having to leave before everything is finished. John Mark started in a mission field but left. We don't know if it was illness, homesickness, or lack of maturity that sent him home, but he had not been steadfast with Paul and Barnabas. When another opportunity arose, not everyone was willing to give him a second chance. There really is no definition for being "somewhat steadfast" or "half-steadfast." The NY Giants had "mostly" won that game, and was basically a World Series team. But that's not how it works. That's not what shows up in the record books. They weren't quite steadfast enough. But God
is steadfast. We aren't always, but He is.
As we draw closer to Conference in Lancaster, PA, I want to encourage you to be steadfast. As God leads you into a ministry, with prayerful consideration, strive to do your best. If someone in your church is struggling with a program or activity, step in and offer a hand. If some who have not been completely consistent with their involvement wishes to help, be a Barnabas. Paul may be a Saint in many Christian's eyes, but he also had times in which it was difficult to get along with him. There are a lot of Fred Merkles in the world, and at times you or I may be one! But as we celebrate Christ's sacrifice on the cross for our sins, our failures, our "half-steadfast" ways, let's remember why we're here as Christians. We have a message to share. Don't stop short. Tag that base! Get to second (base) in order to get a second (chance). Be Ye Steadfast. Christ was…and is.