Mar 26, 2015
"On the Road to Emmaus" God With Us
Rev. Dr. Dale D. Thorngate
Salem, WV
"Now that same day two of them were going to a village called Emmaus, about seven miles from Jerusalem. They were talking with each other about everything that had happened. As they talked and discussed these things with each other, Jesus himself came up and walked along with them; but they were kept from recognizing him… When he was at the table with them, he took bread, gave thanks, broke it and began to give it to them. Then their eyes were opened and they recognized him, and he disappeared from their sight. They asked each other, 'Were not our hearts burning within us while he talked with us on the road and opened the scriptures to us?'" (Luke 24: 13-35)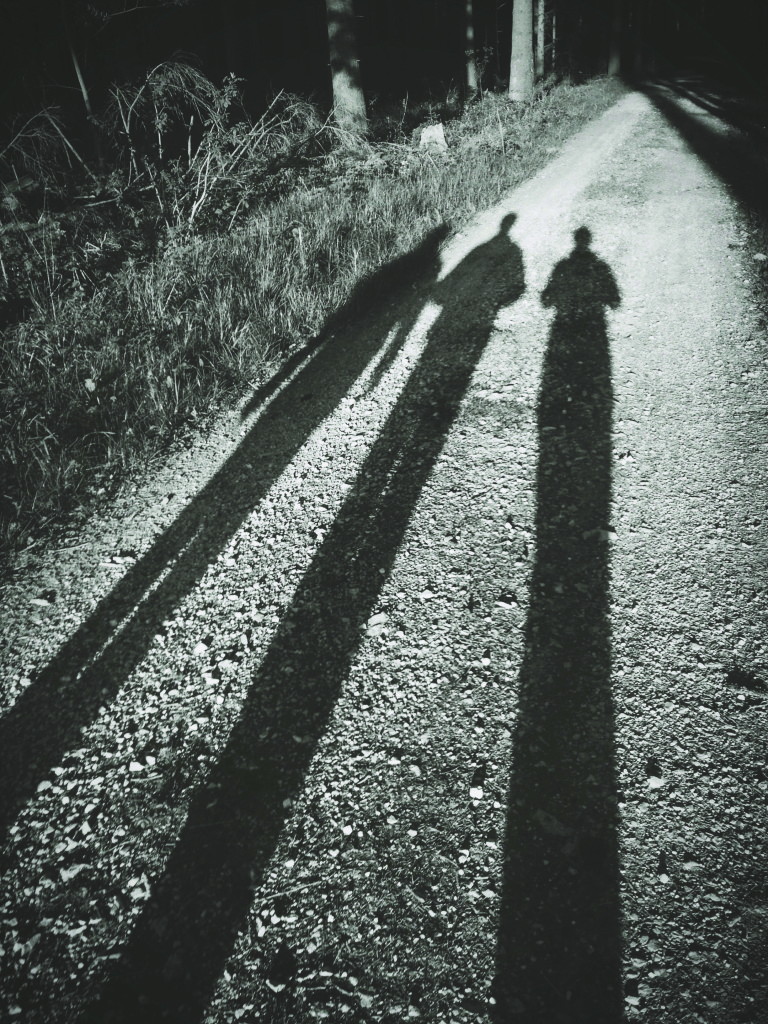 In 1990, I accepted the opportunity to serve one year as a Chaplain Intern at Meriter Hospital, Madison, Wisconsin, in their Clinical Pastoral Education (CPE) Program. My assignments were in the Heart Transplant Ward (twice), the Infant Intensive Care Ward, and the adjacent Senior Citizens Nursing Home. There were four other Chaplain trainees: an American Baptist (male), a Lutheran (male), a Disciples of Christ (female), and a Roman Catholic Nun. (During this time she became my sister; my siblings were brothers.) Our training included verbatim debriefings that we all participated in with the four full-time chaplains. It also included writing a theological paper reflecting on the work of a chaplain. I chose to write my paper on the Road to Emmaus experience of two of Jesus' disciples after his death and resurrection.
The total experience sharpened my awareness of the need for us to walk alongside people who are asking the hard questions, who, whether they know it or not, are seeking new life.
As I reflected on the experience of Cleopas and his friend, I realized that this time they had with Jesus, although they didn't know it was him until after he blessed and broke the bread at the dinner table, contained a significant message for us in the church. It is important for us to remember that Jesus' followers were expecting Jesus to be the Jewish Messiah. They had been waiting for hundreds of years and they
expected him to be a military leader who would attack and defeat the Roman occupiers and establish the Jews in their leadership of the world. He would establish God's kingdom on earth. But now all of their expectations and hopes for Jesus and Israel have been destroyed. Not only has he died a criminal's death on the cross, but the disciples have also been left without a leader. They are left with no hope for the future. We certainly sense their defeat and despair. However, we hear Jesus giving these disciples the scriptural foundation for his life, death and resurrection. He tells them that all this had to happen so that God could make an eternal impression on the whole world. Jesus, the Messiah, has a mission that is not limited by death and certainly not limited by the kingdom of Israel. We hear the disciples: "Were not our hearts burning within us while he talked with us…and opened the scriptures to us?"
We see in this passage the post-resurrection revelation of God's mission for the Messiah. Jesus' mission was not just to teach about the Kingdom of God in Israel. His Lordship was intended for all people. We see that God's plan was bigger than Israel. In this short time on the road with Jesus, these two begin to experience what will eventually be the role of the church as it begins to expand the kingdom of God on earth. The church is to provide a loving, forgiving, learning, secure environment for all who come seeking purpose and wholeness in their lives.
As we continue to review the Road to Emmaus scripture we are reminded that Jesus, the risen Christ, is also available to us. He wants to walk with us on our journey. He wants to help us understand all that is happening to us and how we can live our lives so that we can experience God's loving, healing hand.
As we study and meditate on Jesus' words and life, we sense God's presence with us. That presence gives us much satisfaction and sense of security as it did for Cleopas and his friend. We can sense and identify with their anger and fear, their frustration at losing the hope for Israel. They felt Jesus had left them with nowhere to go. They had listened to Jesus talking about the kingdom of God for the past three years, all the time thinking that God's kingdom and the Kingdom of Israel were the same. Now they are about to get the big picture. Jesus is alive and has been talking with them. We are reminded of our own needs for assurance and direction. We too have fears and frustration. Jesus clarifying his own purpose for these disciples helps us get a better perspective on our own situation.
We are assured that Jesus also wants to walk with us. God is with us in our century — walking along, sharing a meal, clarifying his will for us. Just as the two disciples walked with Jesus, we in the church are to be willing to walk with our friends who are afraid, alone, frustrated, with no purpose or hope. People who are searching for meaning in their lives need to know that Jesus is walking with them also.
In our post-9/11 environment there is much fear in our world, especially in our own country. We are reminded every day that "terrorists are out there," but God knows that we are not able to deal with it all on our own. We can walk the road to Emmaus — Jesus walking with us on our journey. God has promised to be with us always, and he is. My prayer for you this Easter time is that God will grant you comfort and hope, so that you will not be afraid. Here is an opportunity for you to take another trip with Jesus and bring along a friend. It can happen anytime, anywhere, any day. Do you not sense your heart burning within you as he walks with you?