Jan 22, 2015
Struggling with Love
by Rev. Nicholas J. Kersten, Director of History & Education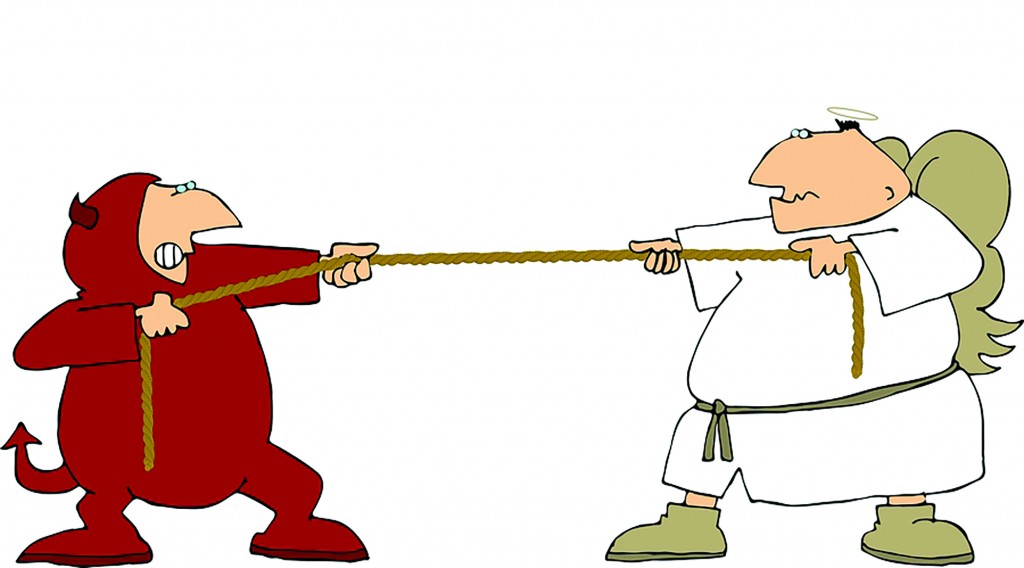 "…God is love."

—the Apostle John, in his first letter, verse 4:8b

"Those who wish to succeed must ask the right preliminary questions."

—Aristotle, in Metaphysics

"…Of course language is not an infallible guide, but it contains, with all its defects,

a good deal of stored insight and experience.

If you begin by flouting it, it has a way of avenging itself later on.

We had better not follow Humpty Dumpty in making words mean whatever we please."

— C. S. Lewis in the introductory chapter of The Four Loves
We are in the midst of a cultural crisis around love. When it comes to those four letters joined in English, we are confounded together as a culture about what they mean, how they should be employed, what they denote, and how valuable they are when they are employed. From music to movies to print to your conversation in the neighborhood coffee shop with your friends, there is a great quandary among us about what it means to love.
In order to address this topic, I'd like to take my cue from the Aristotle quote above and begin by asking what I believe is the right starting question. My hope is to explain the battleground over this word, and to provide my suggested way forward for my Christian brothers and sisters. We will see if I can manage the task.
The question I will begin with, then, is this: What is love? (Obligatory embarrassing link to the song from the 1990s) We have no shortage of definitions to choose from. Songs, poems, stories, plays, photos, the laws of the nations, annoying email forwards, viral images/messages on social media…there is a limitless stream to choose from. I ran a Google search with the single word "love" as the search query and pulled 3.47 billion results. Incredibly, that might be significantly less than the total number of actual definitions in existence, as there are 7 billion people in the world and it is possible that each of us has our own.
But, because I am a certain kind of Christian, I'm going to go to what I consider the definitive resource on issues like this: the Bible. What does the Bible say about love? The answer to this is both more and less than you might think. There are fewer explicit definitions. Most of the exposition about love occurs as exemplified through key characters in specific narratives. In other words, the characters teach us what it is, but they don't define it for us. This echoes much of the confusion about love that follows. Most of us can recognize something loving when we see it. But love is bigger than any single act which demonstrates it. When it comes to identification, examples are only of so much use. The struggle doesn't end with the stories which demonstrate what love is — it extends to the very words that the Biblical writers use to describe it. Though too much is often made of this by preachers — the words are often used as synonyms — Biblical Greek actually has a variety of words for love. Although it's not as clear, the Hebrew concept for love is similarly as broad as the English word "love," though there are subtle differences between the meanings of the words used in the two languages. The point is adequately made, but would be bolstered by study of other languages: either languages have a single broad word to describe love as a broad array of concepts, or they have multiple words to try and distinguish subtle shades of meaning between culturally described types. In either case, the language is necessarily imprecise or functionally incomplete, or even more maddeningly, both at the same time. How much of our struggle with love is built on this incompleteness and imprecision?
The individual examples and the languages aren't enough to get us to our destination. So what do we do?
Happily, the Bible, though it doesn't give us lots of devoted philosophical discussion about love, it does actually give a definition of love in 1 John. While this doesn't permit space to talk about the entire book, we do need to know that John is very interested in encouraging his audience to flee from the ways of the world and live according to the example of Jesus Christ. In chapter 3, both parts are in full view. In verses 1-10, there is an invocation to avoid sin. Starting in verse 11, John begins an exposition about love that will take the rest of chapter 3 and most of chapter 4. He begins by commanding his audience to love one another, and then grounds that command in the example of Jesus himself, who he tells us in verse 16 (yes, 1 John 3:16) is an example because he laid down his life for us. At the end of chapter 3 and the beginning of chapter 4, John affirms that there are many spirits in the world that are not of God. Christians have been filled with the Holy Spirit, so they have the equipping they need to live a life of love. Beginning in 1 John 4:7, John lays it on the line with respect to this command to love one another. He says flatly that God is love, and that anyone who loves is reflecting the nature of God to the broader world. All love is sourced in God, and so anywhere a person in this world encounters the real deal, they are encountering the person of God.
7Beloved, let us love one another, for love is from God, and whoever loves has been born of God and knows God. 8Anyone who does not love does not know God,
because God is love. 9In this the love of God was made manifest among us, that God sent his only Son into the world, so that we might live through him. 10In this is love, not that we have loved God but that he loved us and sent his Son to be the propitiation for our sins.
11Beloved, if God so loved us, we also ought to love one another. 12No one has ever seen God; if we love one another, God abides in us and his love is perfected in us.
13By this we know that we abide in him and he in us, because he has given us of his Spirit. 14And we have seen and testify that the Father has sent his Son to be the Savior of the world. 15Whoever confesses that Jesus is the Son of God, God abides in him, and he in God.
16So we have come to know and to believe the love that God has for us. God is love, and whoever abides in love abides in God, and God abides in him.
This is not the same as saying God has love or God does love. He IS love. In other words, there is no love if there is no God. Love exists because God exists, and what we call love is really one important part of God's fundamental nature. For that reason, the definition of love is not a thing…it is a person. Our first question was desperately wrong. The right question is not, "What is love?" but rather, "WHO is love?" And now that we have asked the right question we have our answer: God is love.
The reason the language of humans fails to describe love is because all human language fails to describe God. We are unable to get far enough outside of our
Continued on next page…humanity to have an accurate frame of reference to capture him. We can make many true descriptions, but they will always only ever be part of the picture. Our language founders on the rocks of God's nature and sovereignty. In the same way, while individual acts and accounts of loving acts done by humans will show us how to love, they will never, in themselves, be an adequate description of love. No human act will ever describe God. People are contingent beings — our acts reflect God because we are his artisanship.
Perhaps most importantly though, because love is sourced in God's character, the definition of it must be in accordance with the nature of God and the revelation of God in Scripture. It is not a human construct, it is a human echo of the divine nature. Nothing can rightly be called love which is inconsistent with God's nature and his revealed will in the Scriptures. We are not free to define the word any more than we are free to change God because of our whims. Our struggle with what love is, at its most basic level, is a struggle with our own understanding of the nature of God. For this reason, no one should be surprised that our culture is (and many other world cultures are) struggling with love. As long as sin exists, the struggle with love will exist as well.