Jan 22, 2015
Love is a BFF…or is it?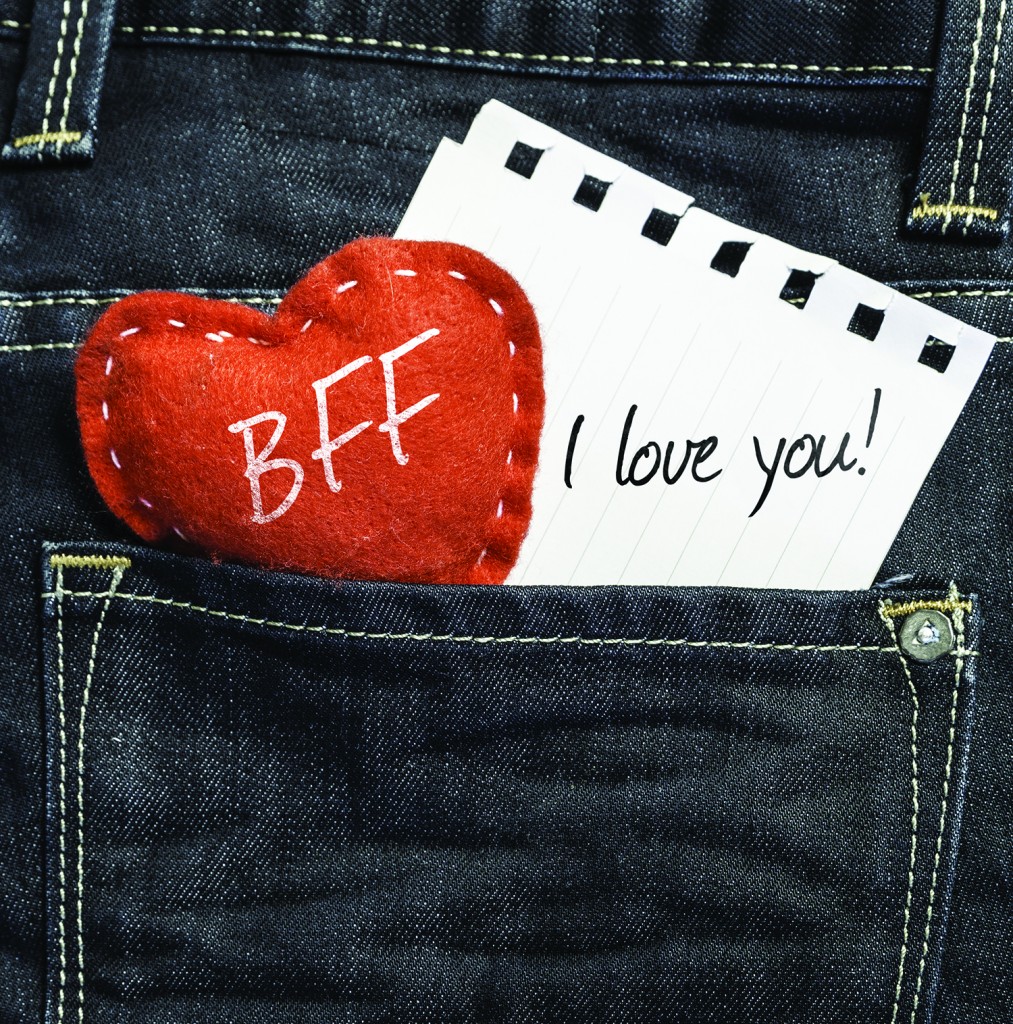 BFF…Best Friend Forever! Have you ever tried to figure out exactly what that means? Is it love? Is it a commitment? What happens when something goes wrong? Does it really last forever? We asked some questions and here are interesting answers from a young lady (YL), a young man (YM), and a pastor (P):
What qualities do you look for in a person to be your BFF?
YL: Honesty is the biggest. I look for someone who will tell me that I look awful if I do even if it's not what I want to hear. I look for someone who shares my interests and won't mind doing things together.
YM: They are your non–blood related sister or brother. My BFF needs to be someone I can go to for anything. They need to be willing to listen.
P: That person would need to treasure the concept of relationship, and also be a "safe" person. In other words, he would need to be emotionally and relationally healthy and mature, would be a giver instead of a taker, and would be affirming and encouraging. He would also need to be patient, forgiving, and willing to work through the frustrations and misunderstandings that naturally occur in any close relationship.
Do the aspects of love listed in this scripture (1 Cor. 13:4-8) apply to BFFs?
YL: Absolutely. Every characteristic in the list is necessary for a good relationship with any person, not just a BFF.
YM: Of course! This definition of love applies to all kinds of love: husbands to wives, wives to husbands, mother to son, son to mother, and friends to friends.
P: Yes, they most certainly do. Once close friendship is established, it needs to be nurtured. Without qualities such as patience, kindness, humility, and faithfulness, this nurturing would be impossible.
Can you have more than one BFF?
YL: No, best is a superlative, the very nature of the word means only one. You can have many good friends, but only one best friend.
YM: Of course you can have more than one BFF. I do — my two BFFs and I have had our little trio for almost 6 years.
P: Yes, I believe you can. In my understanding, the label "best friend forever" does not bring a claim of exclusivity. I understand "best friends" to be "closest friends," and it seems that we all have several people whom we treasure as our closest friends.
Do males have BFFs or is it a female thing?
YL: Males have BFFs. They use different names for them, but they exist. The guy they can joke with the most or just sit next to and have a good time is their BFF.
YM: I might never call them my BFFs (I simply call them my Best Friends). That doesn't mean they are not my Best Friends Forever. So, sure a guy can have a BFF.
P: I think both males and females have BFFs. Males tend to use different labels for these relationships, such as "buddies," but I believe that both genders can engage in deep, meaningful friendships.
Can your BFF be the opposite sex?
YL: Yes! Personally I've had BFFs of the opposite sex. In some ways it is superior to one of the same sex. You get perspectives on things that you don't have. It opens your eyes to the other gender's point of view.
YM: Yes, in fact both of my BFFs are girls.
P: I believe that nurturing deep emotional connection with someone of the opposite gender also leads to deep physical attraction to that person. This is how God created us, and we'll get ourselves into trouble if we don't acknowledge this reality. If I were married, for example, I would not seek any female BFFs, because that would be playing with fire. Similarly, whether I were married or single, I would not seek a BFF relationship with a married woman.
What happens when something goes wrong? Do you talk about it or just drop calling that person BFF?
YL: You talk about it! BFF is a commitment. You can't give up without trying. If the trying doesn't work then you should accept the loss and move on.
YM: This goes back to the definition in the verse: if love is truly patient and kind then that needs to come into play during those bad times. A truly BFF relationship cannot end over a simple argument. We need to be patient and talk it over, kind and caring for the view of the other person. You can't just end the relationship.
P: The reality is that in close friendships things sometimes do go wrong. That's just part of living in a broken world. If both partners in the friendship treasure their connection, and are relationally mature, they will work through the necessary steps to put the relationship back on track.
How long is Forever?
YL: Forever is a long time! Forever is something we humans have no concept of because everything we see has an end. For me, forever is about 100,000 years
because as humans we will never live on this earth to see that amount of time pass.
YM: I had a lot of trouble with this question. It is easy to define forever as never ending. But that is the problem. How long is forever in terms of our earthly lives? 5 years, 20 years, until death, or even next week? No matter how badly we might want to deny it, we live in a fallen world with fallen people, and thus it is impossible to define any friendship as lasting forever. That being said, this is not to patronize or to state that any friendship is on a pathway to failure, because if the friendship is set on a God and Christ-driven foundation and God wants it to be, the relationship will last forever and thrive.
P: I see no reason for a BFF relationship to end at any time. Even if people relocate and are not able to connect as often as they once did, the relationship can still be maintained through prayer, written correspondence, telephone calls, social networking, etc. Though I don't communicate with them every week or every month, my BFFs from 30 years ago can still be my BFFs today.