Jan 22, 2015
A Few Things To Remember
by Daniel Lovelace
Metro Atlanta SDB Church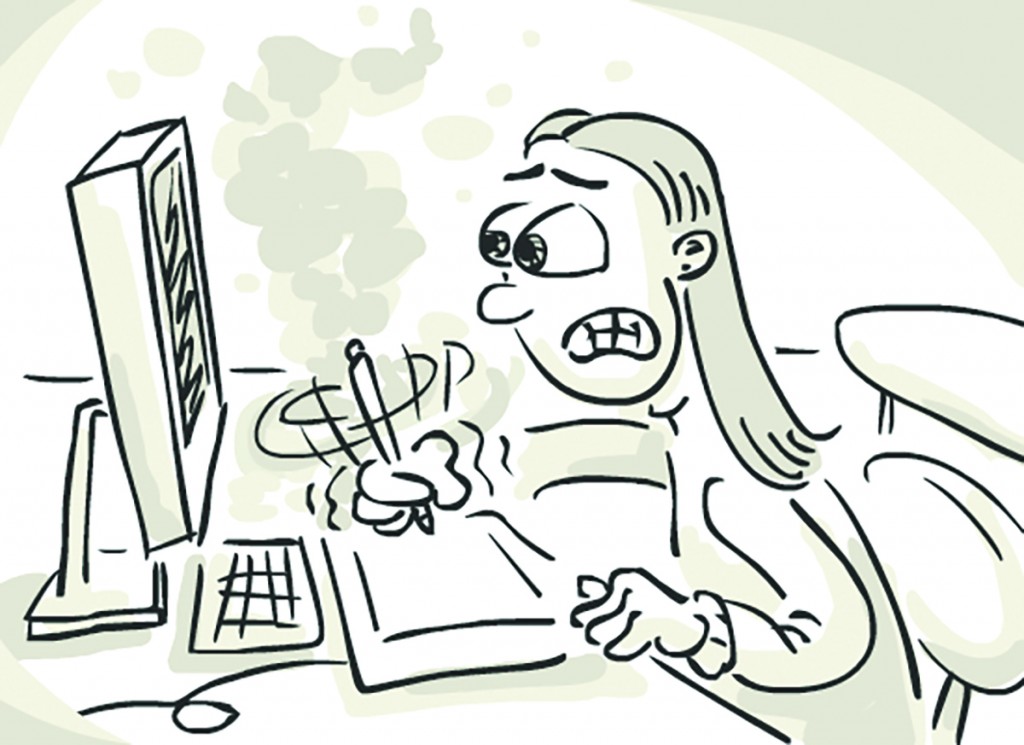 It's 10:03 AM, I have to be at work at 12 PM, I was supposed to turn in a Sabbath Recorder article yesterday, a deadline I forgot was approaching so soon, and I still don't quite know what to write about.
Man, I have a chance to write to Seventh Day Baptists all over the USA (and Canada, and other places), and I don't even know what to write. I need to throw something together fast. God's been teaching me many different things these days, why aren't any of them meshing together in a form good enough to write up and send out? I'm going to write an article and people are going to think, "Wow, Daniel's slacking a bit, I wonder what's going on with him?"
In times like these I need to remember a few things. First, I don't serve a reputation. There are many SDBs all over the country who are very gracious toward me with their encouragements and these things, but I don't serve my name or reputation. I serve the Lord. When the building or protection of my reputation becomes my focus in anything I'm doing or saying, I am dishonoring God by seeking my glory over His own. I'm also building a weight on myself that I was never meant to carry. John Paul Jackson said, "The heaviest reputation is the one you make for yourself." So even as I write this, I need to be reminded, it's not about what others think, it's about what God thinks. Honor and obey Him above all, and let the people think what they may from there.
Second, I need to take time to listen for God's voice. I was thinking so hard about what to write (while not really coming up with anything). But whose words really matter here? Mine, or God's? Maybe I could come up with something that seemed pretty great, but if God isn't with me on it, and doesn't bless the readers of it, what good is it really? So even while I'm busy running around trying to take care of things, I need to remember to listen for God. Some times I just need to stop what I'm doing and just be quiet before God. Even if I don't sense Him saying anything, it is so important to acknowledge my need for Him and His voice throughout my day. It keeps my heart from pridefully considering that I can take care of everything on my own. God resists the proud, but gives grace to the humble.
Third, I have to trust God. Whether it's with the various things and questions I'm facing in my life these days, or for the completion of this article, I must keep my trust in the Lord. In Jeremiah 17:5+7 it says "Cursed is the one who trusts in man… But blessed is the one who trusts in the Lord…" Is my trust in myself for the solving of those issues and questions? Is my trust in myself for piecing this article together? If it is, my trust is in the wrong place. And just like building our own reputation, putting our dependence on our abilities only builds a burden of pride in ourselves which will weigh us down and crush us. Trusting the Lord is so freeing, because no longer is it based off our strength and wisdom, it's based off of His. And then whatever praise comes for it, it goes to Him, rightly building His reputation!
So that's what I'll say. Stay humble before God. We can't do what God calls and desires us to do by our own strength. But that's such a good thing, because there's so much more blessing and joy there. Don't seek your reputation, seek His reputation. Listen to Him. And trust Him.