Oct 28, 2014
Thanksgiving?… Oh, Good Grief!
by Bill Probasco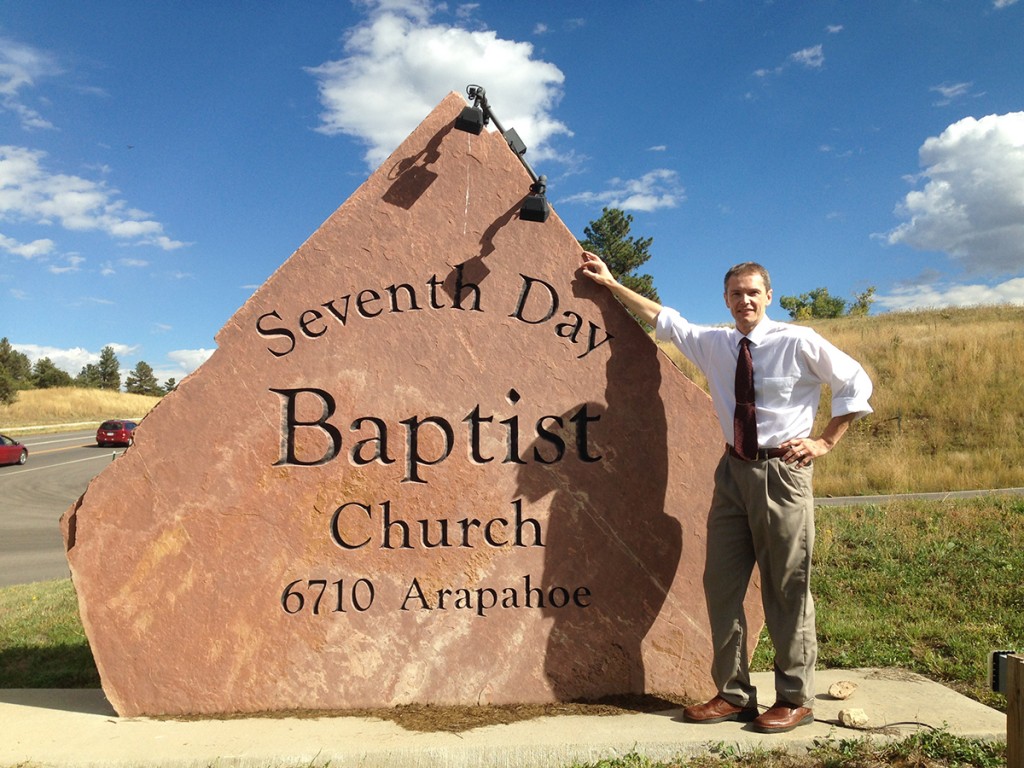 While my kids were going through Elementary School, each year there were the typical classroom parties: Christmas, Thanksgiving, Valentine's Day, etc. For Thanksgiving each year, they were asked to dress up as a Pilgrim or a Native American. Whichever of my kids had a party that year would bring in a snack and the whole class would share. They'd color fall leaves, make turkeys out of mittens, and talk a little about that "first Thanksgiving". I can remember enjoying similar parties many years before that when I was in school. For years while I was growing up, this was the "textbook" Thanksgiving many of us knew: times were hard and food scarce, but some friendly Indians helped out the Pilgrims and they had a big happy dinner celebrating their shared bounty, just like on Charlie Brown and Peanuts. Over time I think we've come to appreciate it wasn't quite like Charlie Brown, Snoopy, Linus and Lucy's version. Times were very tough for the early colonists, and I don't doubt some may have wondered why they had ever left Europe. But many of the Pilgrims who came were looking for freedom to worshipGod as they felt led. How many of us, feeling limited or persecuted for our religious beliefs (and keeping the Sabbath would have been a big one), would set out on a journey of that magnitude? About 100 Pilgrims made it to the new world and were left to start a new life — and about half would not survive a year. Did thoughts of abandonment by God cross their minds? Over the years I've been torn between applauding them for their steadfast commitment for religious freedom, or condemning them for poor planning and not simply trying to "make it work" where they were.I think once you start to read about all the hardship and heartbreak those early settlers experienced, you begin to understand what a commitment they made and what commitment they had. Daniel and his friends (you know — Shadrach, Meshach, and Abednego) were carried off to Babylon and made to serve a foreign king. Quite likely they were made eunuchs and beaten as the Babylonians sought to crush resistance in their captives. It would be easy for them to think God had cursed and abandoned them. But the four of them would remain steadfast in their trust in God. While the other Hebrew children ate the king's meat and wine, these four ate beans and water, and were fairer and fatter in 10 days' time (Daniel 1:8-16). As a result of their faith, God blessed these four with knowledge and skill in all learning and wisdom, and Daniel with understanding of dreams (Daniel 1:17) to the point that they quickly outshone all the king's other advisors. They were steadfast in times of trouble, and later in times of persecution for their belief. This was demonstrated in the fiery furnace and the lion's den. Like Daniel and his friends, and the early American settlers who landed at Plymouth Rock, sometimes being steadfast in your belief means simply persevering, or weathering the storm. Don't doubt that the Babylonians watched to see if these four would buckle under the pressure. Certainly there were those back in Europe who waited to hear if the Plymouth Colony would fail. People start taking notice when individuals endure like Daniel and the Pilgrims (no that's not a folk rock band…).
Matt Redman's song "Blessed Be Your Name" talks of both blessing His name "in the land that is plentiful where Your streams of abundance flow" as well as "when I'm found in the desert place though I walk through the wilderness." Certainly the Plymouth colony walked through the wilderness, both figuratively and literally, in those first months. Yet after that first, very hard year they gathered to give thanks for what they had. I imagine they also lifted up prayers of Thanksgiving for God's promise for the future.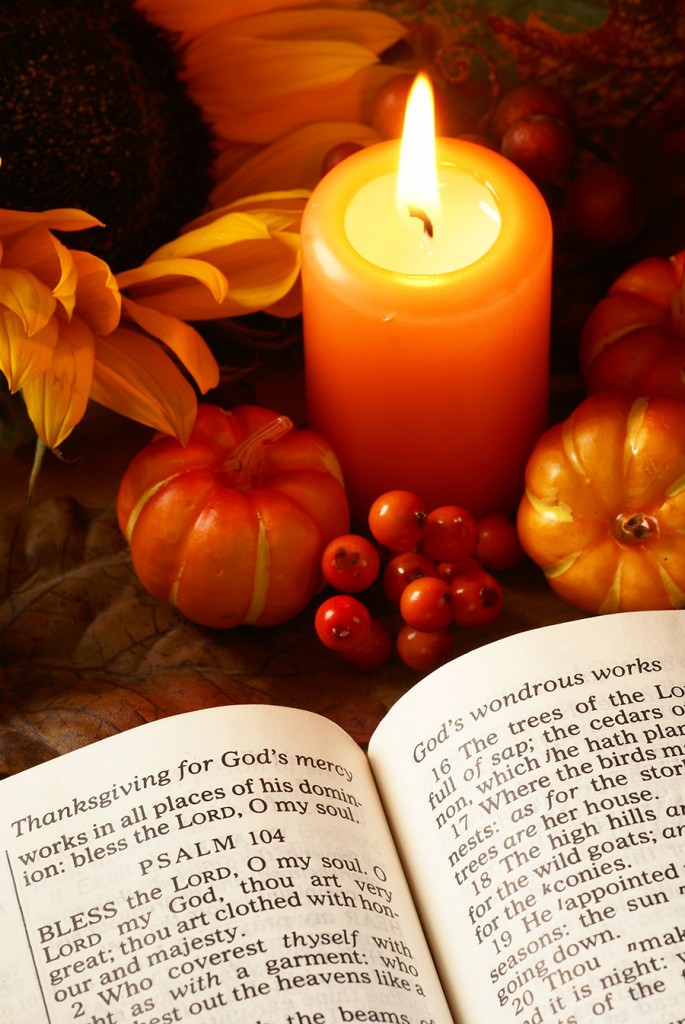 Maybe I too quickly dismissed the Peanuts' Thanksgiving. Recalling that TV classic, Linus, safety blanket and all, blesses the meal with a prayer similar to one those first settlers would have shared: "We thank God for our homes and our food and our safety in a new land. We thank God for the opportunity to create a new world for freedom and justice."
Even after that prayer (yes, prayer on TV! — the show did debut over 40 years ago…), Peppermint Patty still fails to recognize the true meaning of Thanksgiving. Charlie Brown only has toast and jelly beans and lawn chairs to offer. Peppermint Patty starts on her tirade of "What kind of Thanksgiving dinner is this? Where's the turkey, Chuck? Don't you know anything about Thanksgiving dinners?" After Charlie Brown leaves depressed, Marcie points out that Peppermint Patty hadn't done anything to deserve more. She had just invited herself to a feast. It's Marcie that provides the moral of the story when she goes to find Charlie Brown. "…Thanksgiving is more than eating, Chuck. You heard what Linus was saying out there. Those early Pilgrims were thankful for what had happened to them, and we should be thankful, too. We should just be thankful for being together. I think that's what they mean by 'Thanksgiving,' Charlie Brown."
In being steadfast in our walk with God, can we model the actions of those pilgrims, through good times and bad?
Can we bless His name when the sun's shining down as well as on the road marked with suffering?
And (to quote Charlie Brown) "Oh Good Grief"… Can't we be thankful for another year in God's steadfast mercy?
Happy Thanksgiving to all. I'm thankful we're together in His service!