Oct 1, 2014
A Tribute: Rev. & Mrs. Mynor G. Soper, Sr.
by Pastor Don Richards and Gordon Lawton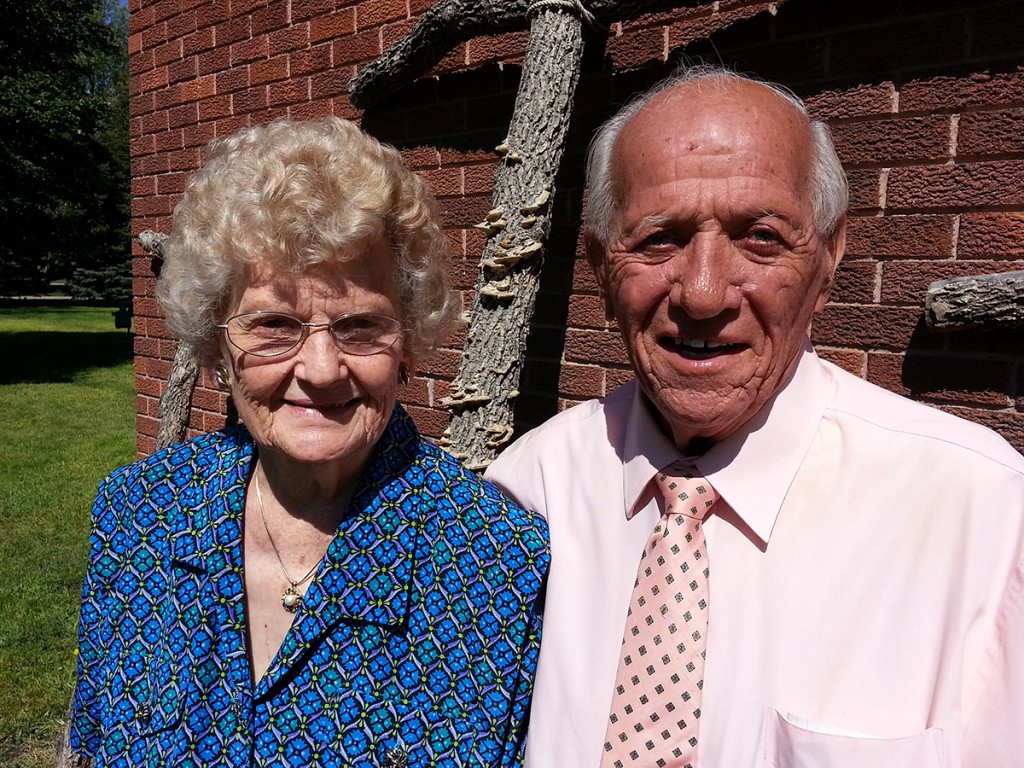 Rev. and Mrs. Mynor G. Soper Sr. moved to Texarkana, AR, in 1977. His family, which included his wife, Marian (Coon) Soper and their three youngest children, along with members of "Light Bearers for Christ", moved from North Loup, NE. At that time he continued to be employed by the SDB Missionary Society as the field evangelist for Seventh Day Baptists.
Mynor purchased property south of Texarkana, AR. It included a large house with many rooms upstairs, in which members of the team were housed. There was ample space downstairs for the new headquarters of "Light Bearers for Christ".
He became pastor of the Texarkana SDB Church in 1985 and maintained a strong Bible and Christ-centered message he preached from the pulpit on Sabbath. Mynor was a strong fundamental teacher in his church and one of the leaders in the Southwestern Association of Seventh Day Baptist Churches. He and Marian were a team and were dearly loved by Seventh Day Baptists in many places.
With advancing age and decreased energy levels, Mynor had to cut back on his many interests. But he continued to preach as long as he lived in Texarkana. They finally had a sale of property and treasures no longer required. They lived with their daughter and son-in-law, Dawn and Dan Richards, for several months until the warmth of spring arrived.
The Texarkana SDB Church held a Retirement Party honoring this ministry couple on April 14, 2013. Mynor said, "She's my secretary." He did not have to say, "the organist, pianist, choir director, cook, hostess, listening ear" and more. He also said that anything for which he was being honored, Marian should also be honored equally. She has been his right arm in ministry. All of their children, and their children, plus friends from the Texarkana, Ft. Worth, TX and Little Rock, AR areas were present. Executive Director, Rob Appel presented a plaque of appreciation from the Conference.
Fifty years before (1963), Pastor Soper was ordained by the Boulder, CO, SDB Church and accredited that year by the General Conference. Rev. Gordon Lawton, Dean for the Council on Ministry, presented a certificate noting these many years of faithful, Godly service.
The Sopers finally returned to North Loup, NE in late April, 2013 and again became a part of the Mid-Continent Association, their home Association. They currently live in their own rented apartment in North Loup, NE.
Both Mynor and Marian were PKs (preacher's kids). Marion was born in Boulder, CO, where her parents, Rev. Ralph and Madge (Muncy) Coon, were pastoring. Mynor was born in North Platte, NE, and later pastored both the Boulder and North Loup SDB Churches. Mynor's father, Ralph Soper, was also a SDB Minister.
During their years of faithful service many souls have been radically transformed and enriched by Jesus through the loving ministries carried on through the Lord's faithful servants, Mynor Sr. and Marian Soper.