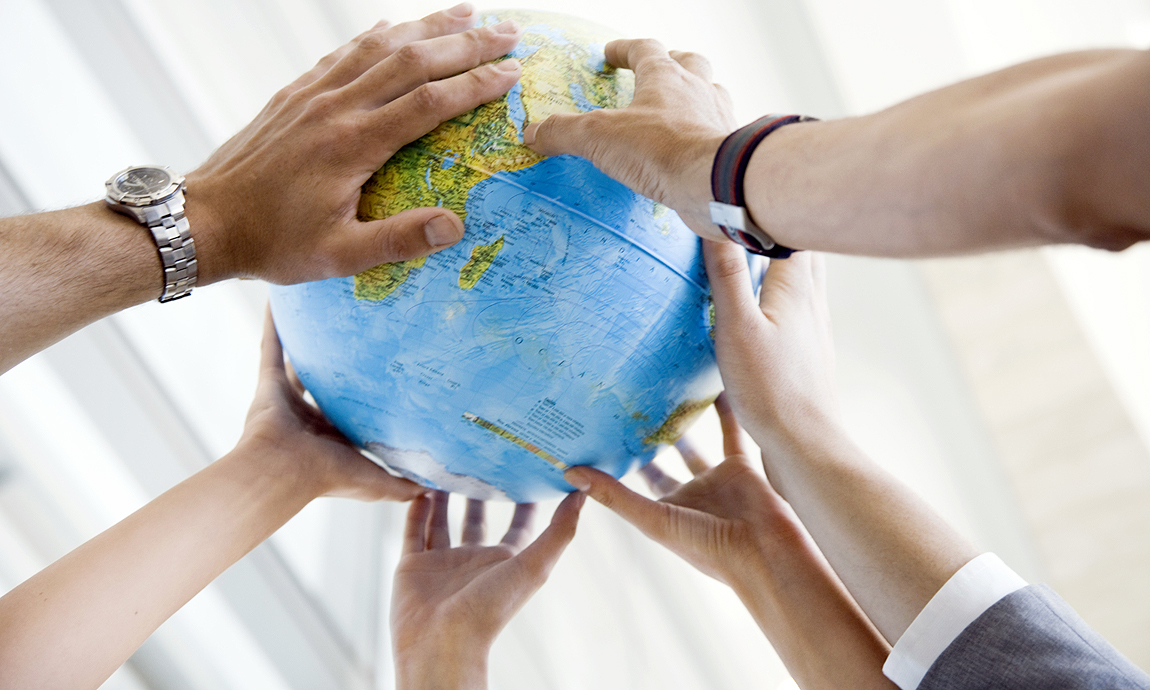 Jun 24, 2014
Me? A missionary??
by Paul Andries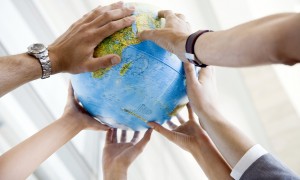 Wow! Missions. Mission field. Missionary. These are words that I would have never associated with myself, having had no special training in that area.
I never envisioned myself talking about mission work, let alone going on mission trips. I considered "missionaries" as unique (strange) individuals. Yet, here I am talking about missions, as a result of trips I was privileged to take over the past few years.
How my "mission" began
It would be helpful to note that my initial visit to Guyana was never (at least in my mind) intended to be a "mission trip." Dr. Ron Davis, with a team of nurses, was planning a Medical Mission trip to Guyana for July 2007. As a native from there, they requested that I accompany them as the Team Pastor.
My initial reaction was a big "NO" as I had done with previous requests. But, after seeking the Lord, it was clear to me that I should submit to His providential will and extend my ministry borders, beginning with Guyana.
The leadership of the Washington SDB Church (where I pastor) thought it was high time for me to make that trip and see firsthand some of what the church had been supporting over the years. I was in. It was 28 years since I had last been in Guyana.
Undercover missionary
Very few people knew that I was on the team, including extended family members. Only my church and immediate family knew that I was going.
I should have known the Lord was up to something. The team spent the first afternoon at the zoo, and a television crew was there. They interviewed us and the conversation was actually broadcast the next morning. Oh, what a surprise!
Blending in with the culture and "hiding" within the team were my intentions. It was not long before several older Guyanese began making the connections of their ghostly offspring.
People found me to express appreciation for the materials (Bibles, Strong Concordances, clothes, guitars, supplies, etc.) we had shipped over the past 2-3 years. Several leaders asked me to come and do some leadership training with them.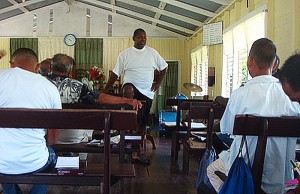 You want me to do what?
I am quite aware that I am neither a missionary nor an instructor, so therefore I wanted to say no. But I am comfortable, however, sharing the Word and Biblical principles that would encourage others to move toward their calling. So my answer was "Yes." Then there was the matter of how (finance) and when (time). I was completely settled that the Lord would have to work out those "minor" details. He did.
The Seventh Day Baptist Conference of Guyana has been yearning to train their leaders since the establishment of the churches and Conference 100 years ago. They are very grateful for those who have visited in the past, but are looking for future training that would further prepare them for ministry in their local churches and communities.
A warm-up for things to come
I could not respond to their request until I had fulfilled my obligations as Conference President of our churches in the US and Canada. However, I was able to share general thoughts relating to "The Making, Calling & Qualifying of God's Leaders for His Church" with some of the key leaders on myreturn trip in 2008. After two sessions with the Guyana Conference'sleader, we felt that this was the direction the Lord was leading. A leadership training session was held using material based on that lesson.
Hunger for the Word and passion to see it spread among all people in the land is their cry. The trainings were held at the Bona Ventura SDB Church on the Pomeroon River. This is the most central point, facilitating those who travel from the interior regions.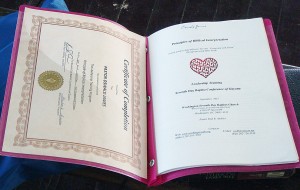 Why on the river?
The sole means of transportation in that region is by boat. One might wonder: Why not hold the training in the city, or a place where other modes of transportation are more readily available? When you consider the cost of living, coupled with location, it would be more difficult for the leaders from the interior region to attend.
The interior brethren literally travel for hours, sometimes by a small motor boat, and sometimes paddling in canoes. They make the trip because they are given the opportunity to learn. This is not only a sacrifice on all fronts, but also a demonstration of their passion and yearning for the Word of God.
Even though they have MUCH less than we, our brothers and sisters in Guyana have demonstrated a level of faithfulness that should put most Christians in our Conference on a shame bench.
More than ability and aptitude
One key thing I have observed in ministry over the years is that it isn't just your ability and aptitude, but rather your availability and attitude that God uses. "Lord," I prayed, "Even with my limited ability, I ask that You use me where You see fit.
During the evaluation process of the February 2013 training, I was urged by the participants and President to return for another session. They said to me, "You need to come at least twice a year." I was told that I have a "connection" with this group, and "We do not want the fire to go out."
Come again?
These men are serious! They are hungry for the Word. Most of them have no formal training. They are trying to become agents of change within the Conference. I was also told, "This was the first time that so many leaders came out to any training program in the Conference in a very long time." There were an average of 19 leaders in attendance.
They asked, "Pastor, could you come again?" Most of them said, "We want to learn how to study the Bible." I agree completely. I had taught this in the D.C. church, both at our Wednesday night Bible Study and the CALLED Program. A few adjustments were made specifically for the group in Guyana, and I named it "The Principle of Biblical Interpretation."
Where's the paperwork?
       Because of their lack of formal training, most of them feel inadequate to minister and are scoffed at in their community for not having a document or certificate of authorization. Conference President Pastor Sherlock and I felt since the materials were of good quality, certificates were in order.
All the attendees received a certificate of completion for each of the workshops. This might not mean much to many of us, but to this group, receiving that piece of paper was extremely meaningful. Now they could show the people in their communities they have a certificate of some Biblical Training.
Time to learn about us
At the conclusion of the workshop held September 15 thru 20, they unanimously said, "We need to know more about Seventh Day Baptists and our history." I have been in contact with the SDB Librarian/Historian in putting together something for that session. I thank the Historical Society and its leadership for sending me a box of material on Guyana's history, as well as complementary materials to help support this effort to further their education.
A date for my return to Guyana has not been set. My knowledge is limited, yet more advanced than most of those men. They want me to share what I know, which humbles me greatly. I have made this promise to the Lord: "As long as I have breath, my health is intact, they want me to come, and the funds are made available—I will make this trip as often as possible," as the Lord permits.
Education is key
This is a group of people who are hungry for education; that is, the Word of God. Yes, they want other material things for ministries, but I believe the greatest need is education. As they are set free educationally—coupled with their spiritual insights and desire for oneness within the Conference—they would become less dependent on our Conference. They are aware of this and are making preparations.
I hope to take a team at a future date to assist with a more advanced training program similar to the T.I.M.E. or CALLED programs.
As I think of my people in Guyana and their needs, I am reminded of Isaiah and his people of the Northern Kingdom and their needs. "Also I heard the voice of the LORD, saying, Whom shall I send, and who will go for us? Then said I, Here am I; send me." (Isa. 6:5-8).
On behalf of the Seventh Day Baptist Conference of Guyana, thank you for the multiple means of support you have given to advance their leadership.