May 23, 2014
Serving more than food (or Cheesecake)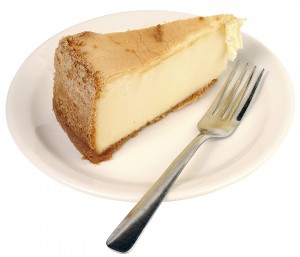 Confession: Last year was the first time I had ever been to the Women's Banquet.
For those of you who have never gone to General Conference or never attended the banquet, it is typically an evening meal where women of the Conference dress up, leave children and husbands to their own devices, and sit down together for a meal. (There was cheesecake!)
As it turns out it is not an excuse for women to be late to the evening service. The banquet is a chance to celebrate together the work of women in the Conference. But what work are we celebrating?
Initially the mission of the Women's Society was to organize and support women's groups in the denomination. The focus of many of these groups was the mission field, supporting international ministry as well as domestic. Today one of the large focuses of the society is Summer Christian Service Corps (SCSC)—a leadership program for young adults developed to inspire and educate young leaders through short-term missions.
This program was initiated by the Women's Society and we continue to be its major supporter today. A few years ago Stained Glass began being sponsored by the Society under an umbrella with SCSC.  This year SCSC celebrates 50 years of service to the denomination and looks forward to being around 50 more years!
Women from all across the Conference bring in crafts that they've made or gathered and sell them in an effort to help offset the costs of the SCSC program. It is a great place to pick up stocking stuffers, gifts, or a little something for yourself.
People have sent jewelry, knit or crocheted items, purses, tote bags, and a plethora of other things. Even those who aren't "pinterest royalty" have contributed by purchasing things to send or even by finding things already in your home that you have never used. Some people (like me) contribute by frequenting the Craft Table during Conference.
As the old idiom goes, you can't have too much of a good thing! So the more people who donate, the better. The Craft Table is just a small part of SCSC support. Teams and projects are vetted, training set up and executed, and so much more.
Another function of the Society is to collect and distribute an annual Love Gift. The Love Gift is collected throughout the year from women throughout the denomination as well as at the banquet. Last year money from this program was designated for SDB families experiencing illness, as well as to help purchase mosquito nets for school children in Uganda, Haiti, and Jamaica.
Basically each year the Women's Society takes up an offering and puts it to use aiding brothers and sisters in Christ at home and abroad. An offering is taken up at General Conference (which is at Bethel University in Minneapolis, Minn., this year) or donations can be sent to the Women's Board directly. Designate for the "Love Gift" and send to Margot Harris, SDB Women's Board Treasurer at Seventh Day Baptist Center, PO Box 1678, Janesville, WI 53547-1678.
Going to the Women's Banquet at Conference was fun. (Did I mention there was cheesecake?!) I'm definitely planning on attending again to celebrate and get an update on the amazing work of the Society.
Perhaps you can't make it to Conference but that doesn't mean you can't get involved in the work of the Women's Society. You can find us at the Seventh Day Baptist website and we have a website of our own! Want to learn more? Want to join the Society officially? Visit http://sdbwboard.squarespace.com to learn more or to contact us.
Seventh Day Baptist Women's Society: "Not to be served, but to serve." (Matthew 20:28)