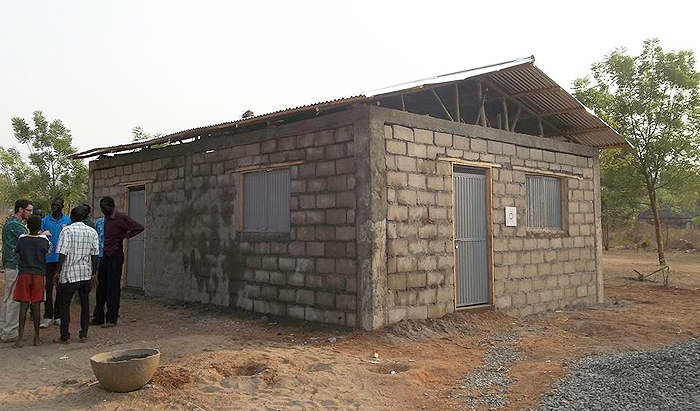 Mar 21, 2014
Mission Ethiopia 2014: A Success
by Garfield Miller
Philip, in Acts 8, was inspired by God to minister to the Ethiopian eunuch. Philip heard the man reading from the book of Isaiah and asked if he understood what he was reading. The Ethiopian replied, "How can I [understand], unless someone explains it to me?" (Acts 8:31 NIV). The door was opened for Philip to expound on the Gospel. In a similar way a missions team, in February 2014, was inspired to answer a "Macedonian call" to provide training in SDB beliefs and to build the first SDB church building in Ethiopia.
The team of six—Rev. David Stall, Pastors Mading Bol and Garfield Miller, Brothers Ward Bond, Craig Mosher, and Lul Minyik—went to a people primarily of the Nuer tribe in Gambela, Ethiopia. They are refugees from South Sudan searching for stability and permanence, even as their homeland continues to experience civil war.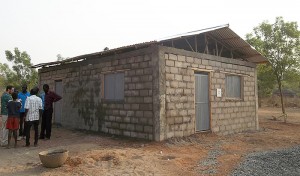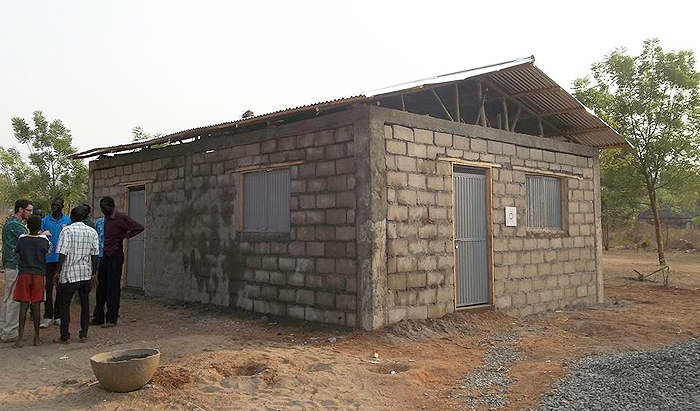 Gambela is a melting pot of languages. We had the honor of worshiping with the Nuer people in their language; it was inspiring and moving. One of the first songs they did had a familiar rhythm. I later learned it was the hymn "The Solid Rock." How apt, I felt, as some Africans still pay their respects to false gods. Truly, praise to God in any language is praise.
To support refugees there are camps in Gambela, operated by the United Nations. I saw this phrase on a UN employee's t-shirt: "One refugee without hope is one too many." It was the catalyst to me thinking—One lost soul without hope (knowledge of Christ) is one too many. "Yes, everything else is worthless when compared with the infinite value of knowing Christ Jesus my Lord. For His sake I have discarded everything else, counting it all as garbage, so that I could gain Christ." (Philippians 3:8, NIV)
After Philip unveiled Isaiah 53:7-8, the Ethiopian eunuch immediately expressed the desire to be identified with Christ, through baptism. Our experience in Ethiopia was comparable: men with tribal marks of six lines across the forehead, along with women and children made commitments to Christ. There were three baptismal services, with 14 persons being immersed. We witnessed and supported the ordination of two pastors and the installation of three young men newly licensed for ministry. We also learned that there are about four other SDB groups being organized in Gambela.
The objectives of the trip were achieved. God's hand was clearly seen as we overcame many obstacles to erect a block and steel church building, minister to leaders about key SDB Beliefs, and help to organize a nascent structure for local SDB churches and a conference. All this was accomplished, against the background of a village with dwellings of wood, mud and straw, without facilities such as water, electricity or paved roads.
Many thought it was impossible to erect such a building in the three-week duration of our trip, but as Rev. David Stall declared, "They don't know our God!" God through us made Himself known. To Him be the glory.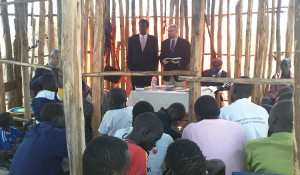 We pray that this seed in Ethiopia, made possible by God through the support of many in the United States and Jamaica, produces much fruit. "Bi Kuoth ji puoth!" (Nuer language, meaning: God bless you.)