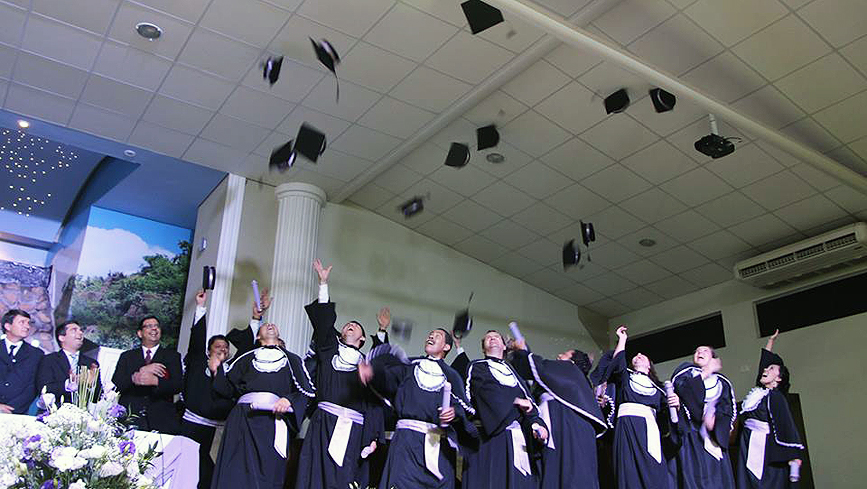 Mar 21, 2014
History made in Brazil
by David Taylor
In February 2010, after many years of prayer and planning, the Brazilian T.I.M.E. Program (Training In Ministry by Extension) became a reality. Students took seminary-level courses such as Systematic Theology, Old and New Testament Surveys, Homiletics, Hermeneutics, Greek and Hebrew, plus many others. Work was done on-line and in weekend seminars.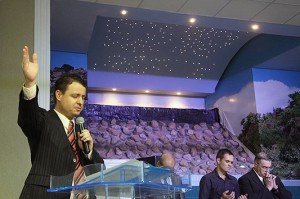 Each of those who successfully completed the course graduated with a recognized Bachelor's Degree. Currently there are 82 students enrolled in three other classes, with an estimated 36 new students in three additional groups scheduled to begin classes in March 2014: Sao Paulo, Santo Antonio do Sudoeste, and Porto Uniao.
On February 1, 2014 over 500 people gathered at the Igreja Batista Sião (Zion Baptist Church) in Curitiba, Brazil, for an evening of praise and celebration as the first 18 T.I.M.E. students graduated. On the dais were Professor Dr. Antonio Gusso (honored Professor), Douglas Machado (T.I.M.E. Web Designer), Pastor David Taylor (representing the Seventh Day Baptist General Conference U.S.A. & Canada & The Seventh Day Baptist Missionary Society), Pastor Jonas Sommer (Director, Brazilian T.I.M.E.), Pastor Leonildo Lebkuchen (President, Brazilian Seventh Day Baptist Conference), Pastor Sidnei Grossklaus (Canoinhas), Pastor Wesley de Albuquerque (Joinville), and Pastor Daniel Gomes (Curitiba).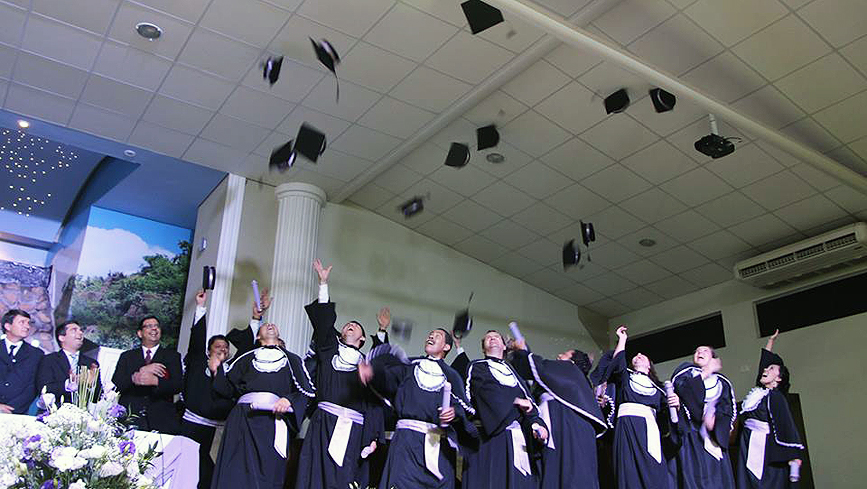 It was a historic night of praise, worship, and challenge. President Lebkuchen commended the students for their faithfulness and hard work. Pastor Jonas Sommer thanked the students for their diligence. Pastor Taylor, using 2 Timothy 4:1-8, challenged them to "fight the good fight" in the midst of an ever-changing world. The student address was given by Heloise Lemos (Garuva). The benediction was given by Professor Gusso.