Jan 22, 2014
New Members
Central SDB, Mitchellville, MD
David Taylor, pastor
Joined after baptism
Japheth (Jay) Sieglein
Joined after testimony
Laura  Alonzo
Susan Sieglein
Joined by letter
Joel Alonzo
Beatriz Velasquez
Jorge Alberto Velasquez
Jorge Antonio Velasquez
Keila Velasquez
Daytona Beach, FL
Wray Winborne, pastor
Joined after testimony
Court A. Thomas
Foothill Community Montrose, CA
Jim Schorr, pastor
Joined after testimony
Jim Schorr
Zorik Gevorkian
Carol Montague
Little Genesee, NY
Kevin Palmiter, pastor
Joined after testimony
Randy Peterson
Joined by letter
Pastor JoAnne Kandel
Mark Kandel
Little Rock, AR
Jeffrey Monroe, pastor
Joined after testimony
Brendan Patnode
Kathy Patnode
Philadelphia, PA
Kenroy Cruickshank, pastor
Joined after testimony
Marcia Bowen
William Towns
Zanna Towns
Joined after baptism
Fateem Diabate
Marriages
Monroe – Westphall.  Benjamin Monroe and Brittnay Westphall were united in marriage on October 12, 2013 in Howell, AR with Ben's father, Pastor Jeffrey Monroe, officiating.
Births
Fick.—A daughter, Sarah Ann-Elizabeth, was born to Bill and Samantha (Tennyson) Fick of Battle Creek, MI on August 3, 2013.
Jara.—A son, Rafael Felipe, was born to Andres and Cathy (Payne) Jara of Colorado Springs, CO on December 17, 2013.
Obituaries
Thompson.—William W. "Bill" Thompson, 94, died on December 4, 2013 at Sweden Valley Manor in Coudersport, Pa., where he had lived for the past two years.
He was predeceased by Kathryn, his wife of 70 years, as well as his parents and siblings.
Bill was a lifelong member of the Hebron (Pa.) Seventh Day Baptist Church, the Hebron Grange, and a 70-year member of the Coudersport Consistory.
Mr. Thompson worked as a farmer with his father, Alva and brother Roy; and for PennDOT on road maintenance and bridge construction. There are currently nine working bridges in Potter County that he helped build in the 1940s and 1950s. He also worked for Tennessee Gas at Compressor Station 313 for 26 years.
Bill is survived by two sons, William, of Ontario, N.Y., and George of Marietta, Ga.; three grandchildren and four great-grandchildren.
A funeral service was held on December 11, at the Hebron Seventh Day Baptist Church, with Pastor Carl Greene officiating. Burial was in the Hebron Cemetery.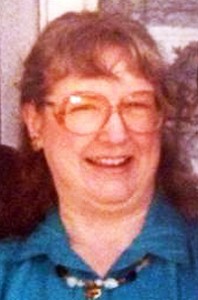 Stephan.—Yvonne Louise (Swanson) Stephan, 73, of Rensselaer, N.Y., passed away into the arms of her Lord on the way to Albany Medical Center on December 11, 2013 after a six month courageous battle with brain cancer.
Born September 18, 1940 in Swedish Covenant Hospital, Chicago, Ill., she was the daughter of the late David Einar and Dagmar Alice (Augdahl) Swanson. After graduating from New Trier High School she attended North Park College in Chicago for three years. She transferred to The College of Emporia (Kansas) and graduated in 1963.
Yvonne returned to Kansas State Teachers College in Emporia to complete her teaching credentials and taught third grade for one year at Fort Leavenworth, Kan. At Ft. Leavenworth, Yvonne married US Army soldier Melvin F. Stephan on April 24, 1965. Mel, a Chaplain's Assistant, was transferred to Europe where their first son, Karl Joseph, was born in Frankfurt, West Germany.
Returning to the states, Mel completed his degree at Milton (Wis.) College. Their second son, Richard Kirk, was born in Janesville, Wis., and Yvonne was involved in the music program at the Milton Seventh Day Baptist Church. While Mel was completing a Master of Divinity degree from Wesley Theological Seminary (Washington, D.C.), Yvonne served as a beloved pastor's wife and mother at the Bell Seventh Day Baptist Church of Salemville, Pa., from 1971 to 1983, where she was greatly involved in the Christian Education and music ministries.
Yvonne's love of music, expertise and skills were also shared at the Alfred Station, N.Y., SDB Church (1983-1990) where she completed post graduate courses from Alfred University; at the Marlboro SDB Church in Bridgeton, N.J. (1991-1995); at the Shiloh, N.J., SDB Church; and most recently as a member of the Raritan Valley SDB Church in Bridgewater, N.J.
Using her seamstress skills in 1993, Yvonne crafted the current SDB Women's Society "Robe of Achievement," replacing and emulating the original award robe from China.
Yvonne was credentialed as a substitute School Teacher in all the local school districts where the Stephans resided, and one year she was employed as a full-time reading teacher who also taught grades K-6 Spanish, although she only spoke a tiny bit of Spanish. Throughout the years Yvonne's love and skill at storytelling engaged the attention of countless children (and adults).
Survivors include her loving husband Mel; her two sons, Karl and Richard; six grandchildren and two great-grandchildren; and one sibling, David Fritzjof Swanson.
A funeral was held at the W.J. Lyons Jr. Funeral Home in Rensselaer on December 15. Pastor Matthew Olson officiated. A celebration of her life and committal of ashes will be at the Shiloh SDB Church and Cemetery on June 28, 2014.
Hays.—William H. "Bill" Hays II, 73, of Westerly, R.I., passed away on December 21, 2013. He is survived by his wife of 51 years, Marcia (Madsen) Hays.
Bill was the son of William H. Hays and Margaret (Tefft) Hays, born November 14, 1940 in Pittsburgh, Pa. He graduated from Stonington (Conn.) High School in 1958, attended the University of Connecticut, the apprenticeship program at Electric Boat for outside machinists, and Boston School of Photography.
Following his love of photography, he left EB to go into the printing/photography business, and then into commercial photography. He taught Basic Photography and darkroom techniques in area night schools.
He was the leader of Boy Scout Troop 17 at the Pawcatuck Seventh Day Baptist Church in Westerly. Bill was the leader of an Outdoor Explorer Post and the first to receive both the Spurgeon Award for volunteers in exploring and the Silver Beaver for volunteers in Boy Scouting. He was in Scouting for over 50 years.
He enjoyed the New England Patriots and was an avid, lifelong fan of the Boston Red Sox.
Bill was instrumental in organizing the Whalers Chapter in North American Family Campers, the Swamp Yankee Sams in the Good Sams Camping Club, and the South Coast Wireless Society Amateur Radio Club (call sign KA1ZZR). He was a member of Tri City Amateur Radio Club, the American Radio Relay League, and also of Trout Unlimited. He was an avid fly fisherman, and served on various committees connected with the Rhode Island Scottish Highland Festival from its inception. He was very proud of his Scottish heritage.
He attended the First Seventh Day Baptist Church of Hopkinton and had been a trustee of the Pawcatuck Seventh Day Baptist Church.
Besides his wife, Bill is survived by several nieces and nephews, and his two sisters-in-law. He was predeceased by his parents and his two brothers, James J. Hays, Sr. and Robert A. Hays.
A funeral service was held at the Buckler-Johnston Funeral Home on December 28, with Pastor David Stall officiating.
Death Announcement
Rev. Joseph A. Samuels, 77, of Plainfield, NJ died on December 24, 2013. (See pages 8-10; obituary to follow)
Miriam J. Mills, 74, of New London, CT died on January 5, 2014. She was the daughter of Rev. Neal and Martha Gates Mills.