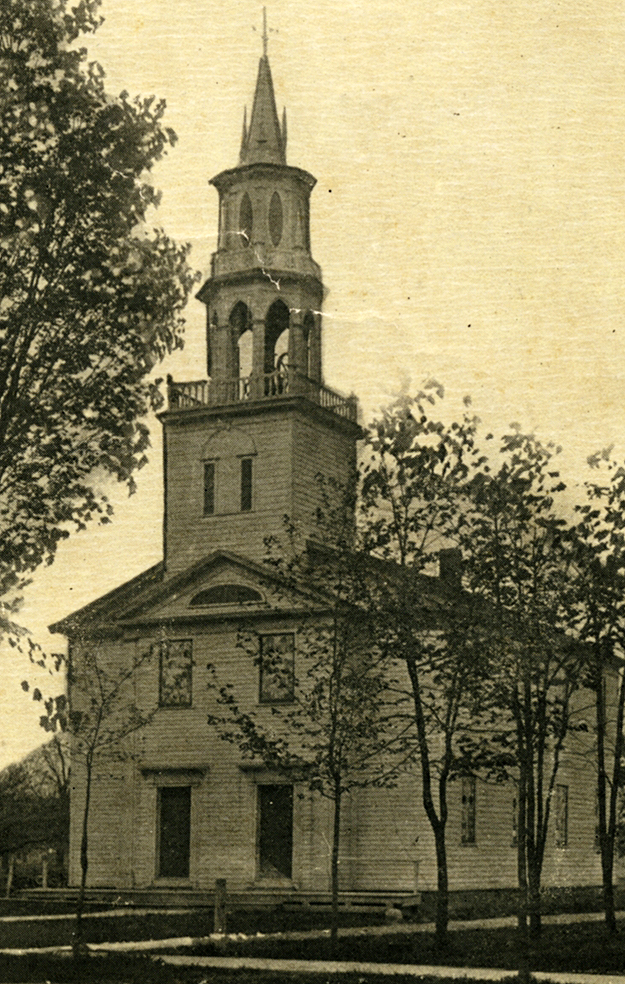 Jun 24, 2013
Who Speaks for the Dead?
by Nick Kersten, Librarian-historian
       "We have gathered here to recognize the closure of the DeRuyter Seventh Day Baptist Church. We remember with thanksgiving the blessing that this church has been, by the grace of God and the enabling of Christ, to this community for nearly 200 years, and to us individually and personally during our lifetimes. We thank God for this church's witness through the years, and we pledge ourselves to continue the spirit of this church's founders and its spiritual life wherever we live and serve in the universal Church through the coming years of our lives." –The last words of the DeRuyter SDB church in the service commemorating its closing in 2000
It has been nearly 13 years since the DeRuyter church people worshiped together for the final time. Prior to that, Seventh Day Baptists had a constant witness in that place, either by settlers or in a gathering church, since 1806. The church's meeting house, built in 1835 (20 years after their early meetings), is still one of the most beautiful worship spaces SDBs have ever constructed.
They took the initiative to create the first SDB school—the DeRuyter Institute—in 1836 at the urging of their pastor, Alexander Campbell. In 1875, the congregation boasted of more than 650 members. Twice, in 1834 and 1875, the congregation hosted the sessions of the General Conference. Early Conference publication efforts were undertaken in DeRuyter. Many of our first missionaries had connections to and through their congregation.
In every sense of the word, the DeRuyter church was a vital and important member of our General Conference and a strong witness for Jesus Christ, not only in their community, but in the larger world as well. But in the midst of changing times, the church lost its vitality and ultimately was forced to close.
Often when this happens, no one remains in the community who can testify to the life and ministry of the church. Who will witness in our time to the contributions of the DeRuyter SDB church in that community? Who will speak for them in that part of New York State? When people in that place have questions about Seventh Day Baptists, who will answer?
When people have historical questions, they often consult the local library or historical society. In the case of DeRuyter, there are a total of four of these places: two libraries and two historical societies. That's where you come in. It is our goal to place copies of the new edition of A Choosing People to all of these locations so that a book is there to speak for these historic congregations, and honor their lives and ministries.
We are looking for individuals and churches to partner with us in this important ministry—not just in DeRuyter, but around the rest of the country as well, in both our living and historic congregations. There are hundreds of places in communities around the United States where a copy of A Choosing People could serve to witness for God's Kingdom and for Seventh Day Baptists. Each placed book costs $35. Checks can be sent to the Historical Society, and those who place books can select where they would like their book sent if they wish.
We are developing a list of places in need of these books, which will be posted on our website (www.sdbhistory.org), as well as promoted at the upcoming General Conference sessions. Also, if you know of a location where such a book should be located, please let us know, and we will add it. Let's work together to make sure that all our congregations, both living and historic, testify to God's work among Seventh Day Baptists. Please contact the Society if you have any questions.