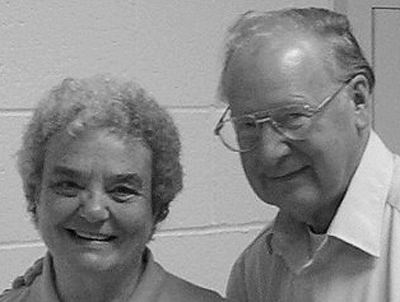 Jun 24, 2013
SDB Pastor's Retirement Fund
by Jeanne Yurke
     The (old) Retirement Fund provides retirement and survivor benefits for retired pastors, missionaries, and denominational employees. The following provides some background on retired employee Jean Davis McAllister and her husband William who receives survivor benefits.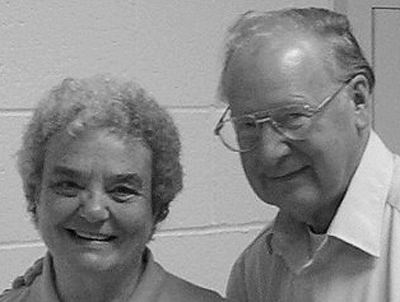 Jean Davis McAllister was born in Plainfield, N.J., on May 28, 1929, the daughter of Courtland and Frankie (Lowther) Davis. She had two brothers, Courtland Davis Jr., and S. Kenneth Davis who was a Seventh Day Baptist pastor.
Jean graduated with a BS degree in mathematics from what was then Salem College in West Virginia. Except for her college years, she lived her entire life in New Jersey.
On July 24, 1951 Jean married William E. McAllister. Together they raised three children: Stephen, Marjorie, and Norma.
When denominational offices were still located in Plainfield, Jean was secretary to the Seventh Day Baptist Executive Secretary. She also worked in the SDB Publishing House where she mastered the offset duplicator, training others to use the machine and to make metal plates for photographs and illustrations that appeared in such publications as The Missionary Reporter.
Having spent her life actively participating in Seventh Day Baptist congregations (New Market, Plainfield, and later Raritan Valley), Jean was able to relate easily to the many guests who would stop by The Seventh Day Baptist Building in Plainfield. Serving as a church clerk helped her to make the connections between people and their home churches. This was certainly useful while working in her secretarial role.
After completing her denominational service, Jean worked as a Systems Analyst for AT&T in Piscataway, N.J. She retired from that job in December of 1989 and became an active volunteer with the local AARP chapter, and the advisory board of the Retired and Senior Volunteer Program of Middlesex County in New Jersey.
Jean enjoyed spending time with her family and friends, and was known for her quick wit, sharp intellect, honesty, and caring personality.  Preferring to work behind the scenes, she contributed selflessly to many groups and was a great encourager to younger generations.
On August 26, 2007 at the age of 78, Jean McAllister died. Family members continue her legacy of service in their communities and churches.
Surviving spouse William "Bill" McAllister receives some support from the retirement fund in which Jean had participated. He has devoted much of his retirement to helping others through an organized handyman's program. Making repairs for those who need a helping hand has been Bill's way of making a positive difference in his community.
Your generous gifts can help support those who gave so much. Please make your check out to COSAR, with "Pastor's Retirement Fund" in the memo line, and send it to the SDB Center, PO Box 1678, Janesville, WI 53547. A monthly automatic gift can also be arranged. Contact the SDB Center at 608-752-5055 for details.