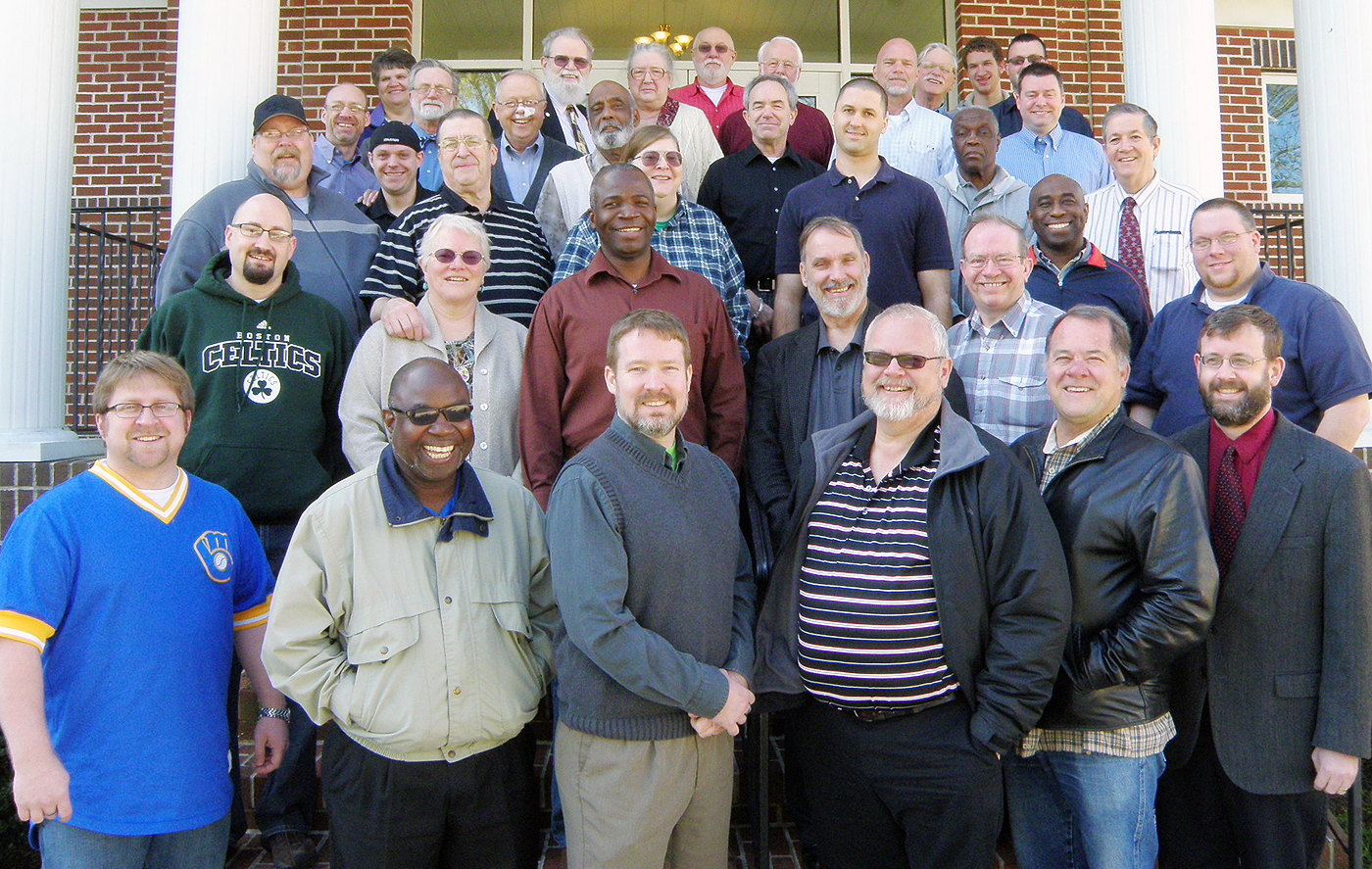 Jun 24, 2013
Pastors' Conference was a blessing
By Gordon Lawton
The following people attended the 2013 SDB Pastors' Conference in Shiloh, New Jersey, on April 23-27. Most are in the accompanying picture: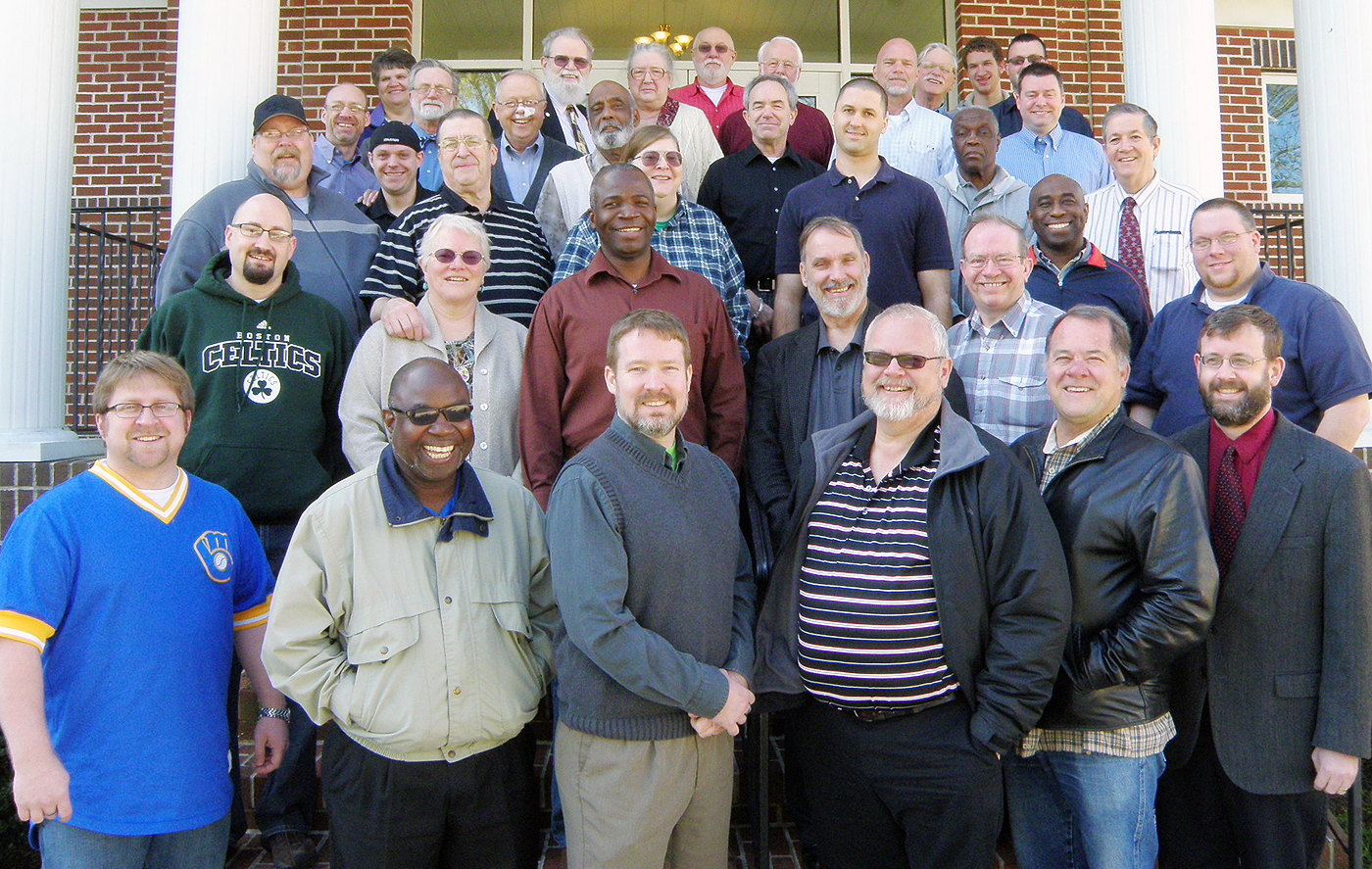 Robert Babcock, Marlboro NJ; Edson Barrett, Philadelphia, PA; Levi Bond, Portland, OR; Clint Brown, SDB Missionary Society; Kevin Butler, SR Editor (he took the picture); Andrew Camenga, SDB Bd of Christian Education; Johnmark Camenga, Lost Creek, WV; Don & Charlotte Chroniger, Shiloh, NJ; Ken Chroniger, Alfred Station, NY; Kenroy Cruickshank, Philadelphia, PA; David Fox, Atlanta, GA; Brent Hannah, Salem, WV; Scott Hausrath, North Loup, NE; Nick Kersten, SDB Historical Society; Gordon Lawton, SDB Center on Ministry; Daniel Lovelace, Atlanta, GA; Keith McCall, Edgewater, FL; Garfield Miller, SDB Missionary Society; Matt Olson, Berlin, NY; Kevin Palmiter, Little Genesee, NY; Raymond Peterson, Columbus, OH; John Pethtel, Atlanta, GA (now in Colorado Springs, CO); Andrew Samuels, Miami, FL; Jim Schorr, Foothill SDB, Montrose, CA; David Stall, Ashaway, RI; Melvin & Yvonne Stephan, Raritan Valley, NJ; David & Margaret Taylor, Central SDB, MD; Dale Thorngate, SDB World Fed President; David Thorngate, Middletown, CT; Robert & Lana Van Horn, Pataskala, OH; Jerry Vaught, Portland, OR; Larry Watt, Central SDB, MD; Jeanne Yurke, Raritan Valley, NJ (living in ID); Wray Winborne, Daytona Beach, FL.
The theme for our conference was "Seeing With God's Eyes," based on 2 Kings 6:8-23. Pastor Matt Olson spoke about seeing and mentoring individuals; Pastor John Pethtel encouraged us to see the need and the harvest; Pastor Andrew Samuels taught about seeing with eyes of faith. Conference President Ralph Mackintosh gave us details about the coming Conference session, brought the morning message on Sabbath, and entertained the church and community with a Gospel-based illusions show.
Our many thanks go to the Shiloh and Marlboro church members for the wonderful way they hosted us! Thank you for encouraging your pastor to attend.