Jun 24, 2013
God is stronger than zombies
by Seth Osborn, Boulder, Colo.
I absolutely love performing on stage. Whether I'm dancing around for a musical or just standing and singing for a choir concert, it's one of my favorite things to do.
So of course I was going to try out for our spring play, regardless of what it turned out to be. When our drama teacher (and director) revealed that it would be "Night of the Living Dead," that only sweetened the deal. Yeah, zombies are getting to be a little played out in recent years, but traveling back in time to the movie that made them popular in the first place sounded like it would be a lot of fun.
Being involved with this production was great for a lot of reasons, but most importantly it showed me how God is able to perform miracles, even when things look really bleak.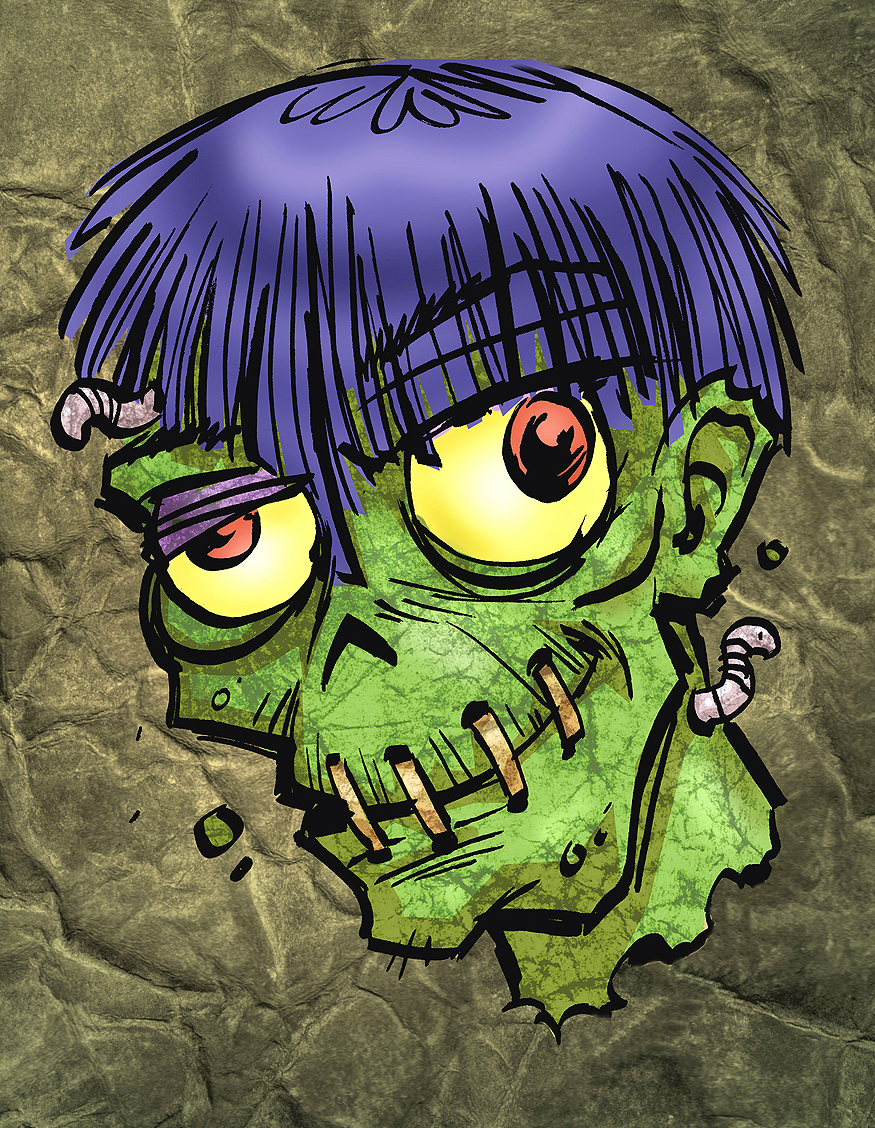 We've got standards
My high school is known for having high standards for our productions. Our choral department is one of the best in the region. (Our Women's Jazz Choir was the only all-female jazz choir to perform at nationals in Dallas this year.) Our musicals run for seven shows, including two matinees and five evening shows, and still get close to filling the house for every performance. Our bands and orchestras, like our choir department, are amazing by any standards, let alone for a high school.
But somehow, our plain old non-musical plays haven't been all that popular recently. In my sophomore year, the first year of high school that I tried out for the spring play, we did "Almost, Maine." That show has recently surpassed "A Midsummer Night's Dream" as the most-performed play in high schools.
Where is everybody?
On opening night of "Almost, Maine," my friend looked out into the audience and commented, "There are tens of people out there!" No, not tons. Tens.
It wasn't an exaggeration, either. The attendance did increase in our following shows, but even with only three performances, we didn't manage to fill more than the middle section on any one of those nights.
I'm not really sure why this is. It could be that we seem to have trouble holding onto a drama teacher for any considerable amount of time. As of now, my junior year, we've had three different drama teachers. But for whatever reason, we haven't been able to draw as much of an audience for the plays as we have for the shows that allow students to showcase their vocal talents.
Serious obstacles
Even apart from the preexisting issues, we had an insane number of things working against us from the very beginning of our "Living Dead" rehearsal schedule. Before our initial parent/cast meeting, our director's wife gave birth to a stillborn child.
This was devastating—not only to our director and his family, but to every student who knew him. How could something as terrible as that happen to somebody as nice as him? It wasn't fair.
But rather than just give their family sympathy and wonder why bad things happen, we actually helped them out. Somebody came up with the idea to make and deliver a dinner to their family for a few weeks. They made a document online for people to sign up, and it was almost full in just a couple of days. This act of goodwill alone could have convinced me of God's power to help those who need it, but there was more.
Weather or not
For those of you unfamiliar with Colorado's approach to weather, I'd like to inform you that it's a bit odd. In April, we were finally getting enough snow to warrant snow days. At least, it was enough in everybody's eyes except for the superintendent of our school district!
There was one day that prompted closures for every school district in our county except for the one I attend. Well, at least for the duration of classes. After-school activities were cancelled, including play practice, so we could have a safe ride home.
There were at least two other "snow day-worthy" days that turned out similarly. While three rehearsals might not seem like a huge deal, when you only have two months of practice, every day counts.
Our very impressive set (especially for a high school) couldn't be completed as early as we would have liked because of a middle school concert planned to take place in our auditorium. This concert, of course, would end up being one of those after-school activities that was cancelled, leading to a feeling of having wasted time not working on the set. We knew we would get it finished in time for tech week and performances, but it still would have been nice to have had a completely constructed set for more of our rehearsals.
The human factor
Our obstacles weren't all beyond our control, though. Some of our actors barely had their lines down. The narrator would forget a line every now and then, or say something in a different way than was on the script. Some of our major roles would paraphrase (which didn't help when the lights and sound crew had to use specific lines as cues) or even accidentally skip over entire lines.
It might seem like I'm just complaining about others, but I didn't always get everything right, either. I was the first zombie to appear in the show, and I had a choreographed fight scene with one of the other characters. At times I would mess up something seemingly small that would end up being pretty distracting; at one point my shoe flew off because I brought in shoes without laces for some reason.
The technicians had their problems, too. Going back to my fight scene, they would often bring the lights down before the scene was actually finished. One night we had to run it three or four times in a row so we could get everything right. The show was also somewhat unique in that we projected prerecorded video at some points. Sometimes the video wouldn't come up in time, sometimes the projector was off-center… Tech week for this production was one of the most disastrous I've ever experienced.
And some returned to "the Dead"
But guess what? God helped us pull everything together and have a great show! There were one or two minor tech issues, but nothing all that bad and nothing that didn't get fixed right away.
I don't know if the thought of zombies attracted people or if we just spread the word about this show better than we did for "Almost, Maine," but our opening night had more people in the audience than all of the combined nights of last year's show.
After all of our setbacks, God still put together a show so good that not only did the crowds increase dramatically, but many people even came to see it more than once. Maybe that's not as miraculous as walking on water, but it's one of the biggest miracles I've ever personally experienced.
       Seth Osborn has been serving this past year as editor of The Beacon, our page for youth interests. We thank him for gathering the features for this annual youth issue!