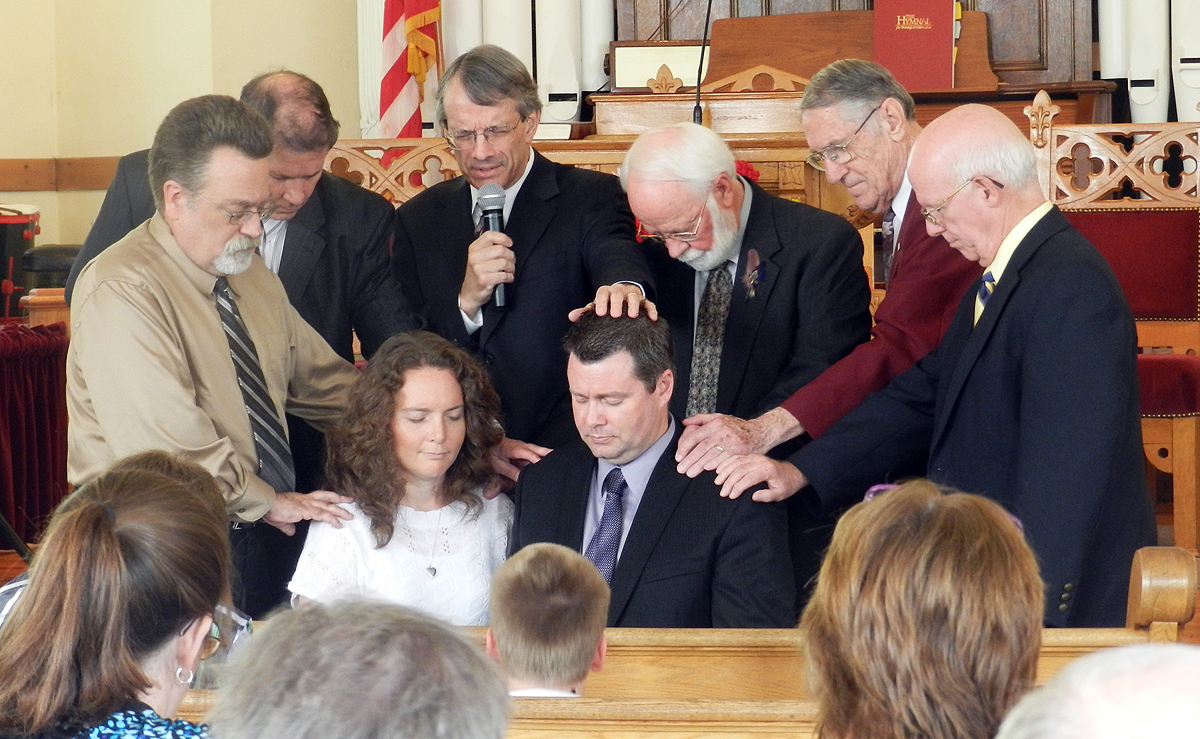 Jun 24, 2013
Brent Hannah ordained in Salem
by Janet Thorngate
Salem, W.Va.
On May 4, 2013, the Salem, West Virginia, SDB Church celebrated the ordination of their pastor, Rev. Brent Hannah. Friends from sister churches and the community joined in the day's festivities. Rev. Steven Crouch, pastor of the Bay Area, Calif., SDB Church (where Pastor Hannah had served as associate pastor before coming to Salem), brought the morning message on the theme "Pictures of Unity" from Psalm 133.
Welcome and invocation for the afternoon's ordination service were brought by Rev. D. Scott Smith, pastor of the Middle Island, W.Va., church, and Pastor Johnmark Camenga of the Lost Creek, W.Va., church. Salem's Clerk Terry Van Horn reported action of the ordination council that had met on March 9 with representatives from sister churches in the Appalachian Association. Following their recommendation, the church had voted unanimously to ordain Pastor Hannah who had been serving them as pastor since July 2011.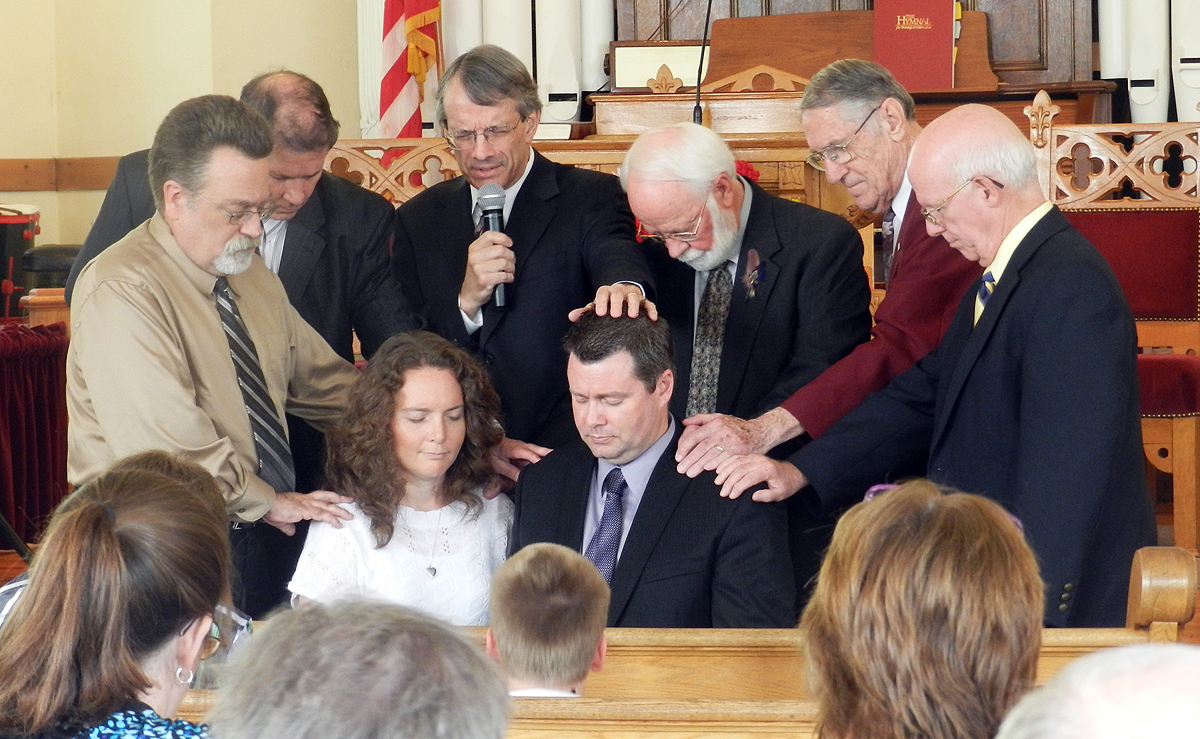 Rev. Dr. Dale Thorngate, retired former pastor of the church, brought the charge to the church, and Rev. Gordon Lawton, Director of Pastoral Services for the Conference, brought the charge to the candidate. The consecration prayer with laying-on-of-hands was led by Rev. Crouch.
Rev. Paul Green, retired former pastor of the church (who also served as interim pastor between Thorngate and Hannah), welcomed Pastor Brent to the ministry. Church Moderator Gary Martin Sr. presented a certificate of ordination.
Music enriched the day's experience—from the choir anthems under the direction of Duska Davis to the singing of hymns; praise songs led by Genesis Worship Team; and the organ music of Denise Green. A special touch was the lovely bouquet of flowers sent by Rev. Hannah's parents, Roy and Ann Hannah of Santa Rosa, Calif. They were unable to be there to share the day with Pastor Brent, his wife Carla, and their sons Conor and Brock.
Since coming to Salem, Pastor Hannah has been active in community as well as church programs including both Salem and Harrison County ministerial associations. He and Pastors Camenga and Smith have initiated an exciting "West Virginia Children's Fellowship" which rotates monthly among the three churches with good attendance. His and Carla's help with Camp Joy and other Christian education activities are especially valued.
This fall, with the church's encouragement and support, Pastor Brent will be attending the West Virginia branch of Palmer Seminary, the American Baptist seminary in Philadelphia.