May 24, 2013
What to DO in CO?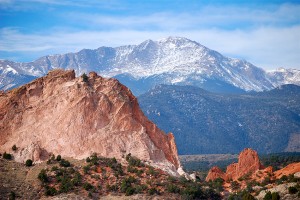 Colorado Springs is at the heart of some of the best things to do in Colorado. Centrally located, you can reach the area SDB churches fairly easily and quickly. For those coming in early, All Three Churches are anxious to meet you at our Sabbath morning services:
Boulder – 6710 Arapahoe Boulder, CO 80303 (303) 541-9097 www.bouldersdb.org
Thornton – 12156 Grant Circle Thornton, CO 80241 (303) 920-8782 www.nextstepchurch.org
Colorado Springs – 1218 Prairie Road Colorado Springs, CO  80909 (719) 548-1098 www.springslife.org
Area Attractions include things like driving to the 14,114-foot Pikes Peak (www.pikes-peak.com), Cheyenne Mountain Zoo (www.cmzoo.org), Seven Falls (www.sevenfalls.com), Cave of the Winds (caveofthewinds.com) and Garden of the Gods (www.gardenofgods.com).
For those who enjoy seeing nature from the back of a horse, I really recommend the Academy Stables: academyridingstables.com. This is an excellent way to see the south end of the Garden of the Gods! Some of these attractions require reservations so make sure you call and schedule early.
Of course you might want to just wander and visit Manitou Springs and the craft shops there. The Broadmoor (www.broadmoor.com) is another excellent choice to visit, especially if golfing is on your mind.
The following Campgrounds are also recommended, but be aware that we need to fill our bed commitment to the University of CO-Colorado Springs, so seek that first.
www.go-colorado.com/Colorado-Springs/Camping has a comprehensive listing of all area campgrounds. You can choose your site, but remember the campus is on the northwest side of the city of Colorado Springs. For computer-aided directions, the address of the campus is: 1424 Austin Bluffs Pkwy.
Northwest campgrounds include Goldfield Campground, which is on the west side of Colorado Springs. It has weekly rates range from $175 to $220/week. The website is: www.goldfieldrvcampground.com. This campground is 8 miles from campus and would take between 15-30 minutes to drive back and forth from the campus, depending on traffic during the week.
www.coloradocampground.com: Garden of the Gods Campground. Weekly rates range from $275 to $375 per week. This site is a little over 8 miles from the campus. Keep in mind that these campgrounds will fill up quickly. According to their websites, space is already limited for the July-August season due to tourist travels.
We are thrilled that you will be attending Conference in Colorful Colorado this summer. What a perfect opportunity for your family to explore the state before or after Conference. We encourage you to take advantage of all that is here. Please let us know if we can assist your plans in any way.
In His Service,
Darwin W. Steele