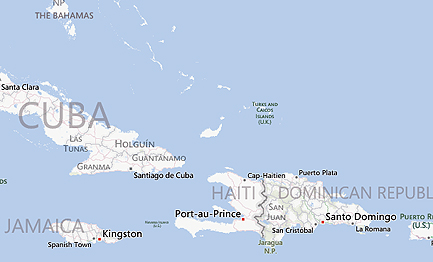 May 24, 2013
God's clear call to Haiti
by Joel and Laura Sutton
God has been preparing us for full-time mission work for a long time. Slowly but surely, He has been changing our hearts and minds to not only put Him first in our lives, but more specifically serve His children in Haiti.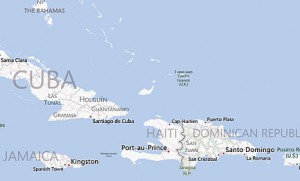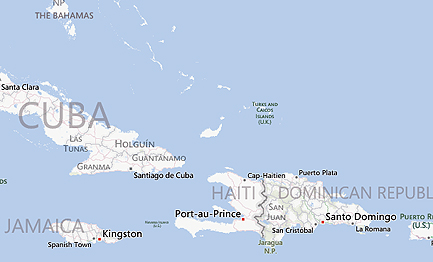 The Lord first planted the idea in Laura's head at the age of 8 when the Bond family entertained Barbara Bivens, an SDB missionary nurse in Malawi. Right then she decided she wanted to be a missionary nurse. Later, when Laura was starting her studies, one of her professors took nursing students to Haiti during the summers. In anticipation, Laura took six hours of French to prepare for the trip the next summer. However, the professor got sick and those plans were never realized. Since that time, Laura has been both a nurse and a nursing professor, but the "missionary" part has come only in the past five or six years.
As part of His plan, God has been bringing "internationals" into our lives, which has broadened our global vision. As a result, we have made several short-term trips to countries like Kenya, Jamaica, Guyana, and others. God has used those to further develop that vision.
We also took the Perspectives course, an in-depth study of missions around the world. This course (as well as another ministry called International Friendship) has led us to attend the church where these were being sponsored. This same church has had an on-going relationship with a sister Baptist church in Baradères, Haiti. Therefore, in early spring 2010 when their regularly scheduled mission trip was turned into a "medical" trip due to the huge earthquake, we were asked to go along. During that mission, Laura and I both felt God's love for the Haitian people, and were very much drawn to the work there.
Upon returning home, we started to pray about and look for ways of serving God in Haiti. About a year and a half later, God spoke almost audibly to Joel, asking, "What will you do for Haiti?" This strongly confirmed our call. Since then, we have been accepted by an organization that develops and facilitates these sister church relationships. Reciprocal Ministries International (RMI) has been in Haiti for over 30 years, and since the earthquake has expanded its mission from just the Sister Church program to include school, feeding, and housing programs in that devastated country.
Just how Laura and I will fit into the various phases of this mission will develop over time. According to present plans, Joel will help facilitate Sister Church visits from U.S. churches to the Haiti churches, as well as be involved in AWANA, teacher training, and facilities maintenance. Laura is planning to coordinate and streamline medical team visits, develop community health education and promotion, systems analysis, and women's ministries. Now we are asking God, "What do You want us to do in/for Haiti?"
We are currently raising support—prayer and financial—to go to Haiti as missionaries with RMI as soon as Laura retires from the University of Florida at the end of this year. In the interim, we will attend a month-long culture and language training course in Colorado Springs immediately following the SDB Conference. (This is more than coincidental. God has been faithfully orchestrating our lives over the years, why should we think He would stop now?)
Paul tells us in 2 Corin. 9:8, "And God is able to make all grace abound to you, so that having all that you need, you will abound in every good work." Please pray for us, because it looks like we are heading to Haiti, in God's time. If you would like to follow our progress as we prepare, our blog site is "lbjtsutton.blogspot.com."