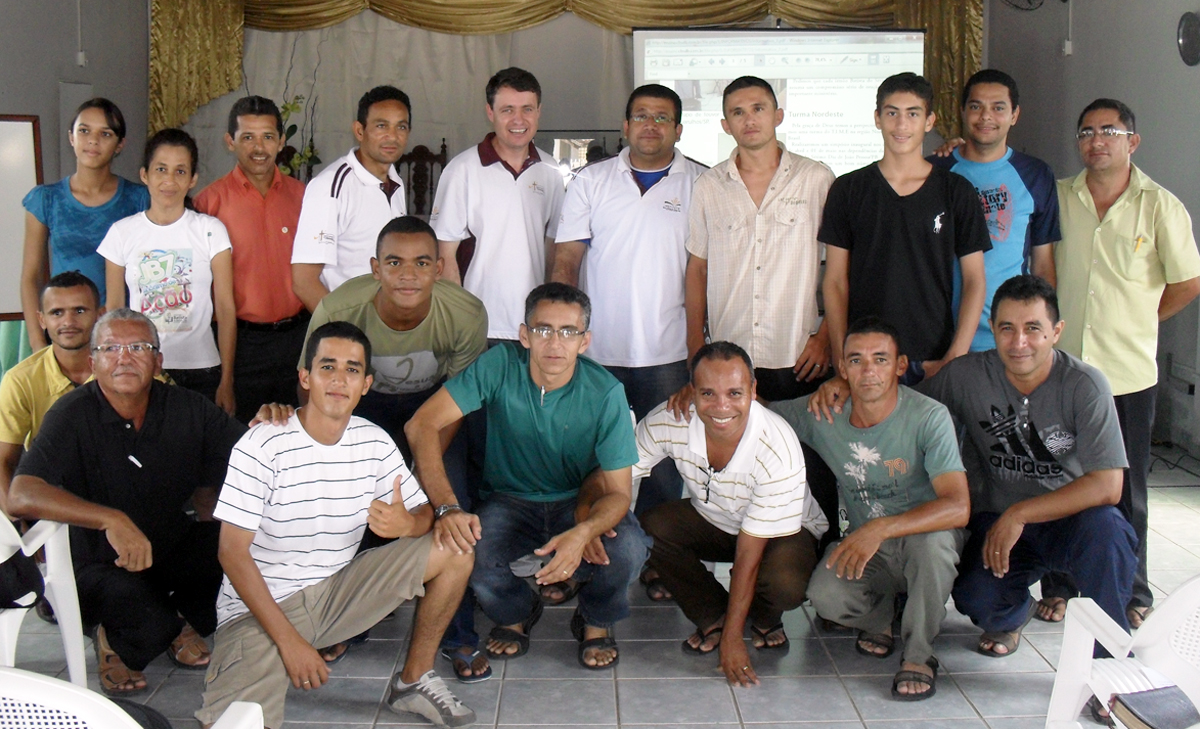 May 24, 2013
God Works in Wonderful Ways! A T.I.M.E.line of SDBs, advancing in Brazil
by Jonas Sommer
God has been working in a marvelous way in Brazil. We have seen Him acting in a way we've never experienced here in our church. To tell that story, I would like to go back to the year 1997 and to the Sessions of the SDB World Federation that took place in Jamaica. Maybe you're wondering, "What does this have to do with Brazil?"
It was during those sessions that Pastor José Dirceu Cruz—the delegate of the Brazilian Seventh Day Baptist Conference—decided to invite the next World Federation gathering to be hosted in Brazil. Surprisingly, the delegates present accepted the invitation!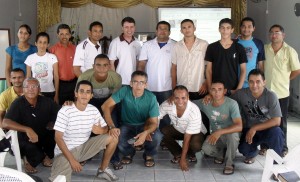 Since I wasn't there, sometimes I ask myself, "Why did they decide to accept such an invitation?" For an event like that, where most of the delegates speak English, hosting in a Portuguese-speaking country would be a tremendous challenge. In its 30-plus year history up to that time, the World Federation Sessions had never been held in a non-English speaking country. Well, they had no idea how much that decision influenced a radical change in the Seventh Day Baptist Church in Brazil.
Because of that decision, Rev. Dale Thorngate and his wife Janet, came to us in 2001 to help us to organize the Sessions. That visit, and subsequent ones, made them become great friends of the Brazilian people.
In 2003 we had the pleasure of welcoming the delegates and observers for the World Federation Sessions. They took place in the city of Bocaiúva do Sul, in the state of Paraná, near its capital Curitiba. During the Sessions, our delegates glimpsed the possibility and the great need for us to have well-prepared leaders. Then, they appealed to brethren around the world for help to provide training to our future pastors and leaders.
Back then, I was finishing my bachelors degree in theology at the Baptist Bible College in Paraná. The Seventh Day Baptist Church in Brazil was celebrating its 90th anniversary in 2003, and I was the first Seventh Day Baptist (who grew up in our church) to graduate with a theological degree. Some of our leaders had theological degrees, but they all had come from other denominations and the majority of them had an Adventist background.
My involvement in the planning and organization of the Sessions, as well as being part of the team of translators in 2003, enabled me to learn a lot from our overseas brethren. At that time I met Kirk Looper, Executive Director of the SDB Missionary Society. He invited me to attend the SDB General Conference in the United States in 2005. After that, we would travel to Malawi and Mozambique, where we were helping to establish Seventh Day Baptist churches. I was asked to be part of that mission because Mozambique is also a Portuguese-speaking country.
During the Conference in the U.S., we met Rev. Rodney Henry, creator of the T.I.M.E. (Training In Ministry by Extension) Program for the United States and Canada Conference. We didn't waste time and invited him to come to Brazil to help us establish the T.I.M.E. Program in our country. He accepted the invitation. With the support of the Missionary Society, he, along with the Thorngates, came to our Conference in 2007. They gave us instructions and ignited a fire in our hearts to implement the course. Our determination to go on with the training was enormous. We tried, but we lacked the resources to make the project a reality.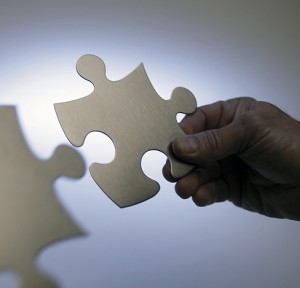 In 2008, we received with great joy a team of young people from the United States on a one-month mission in Brazil. From that mission, a church was born in Araucária. A strong friendship was also born with Helmer Umaña Jr., Saul Alonzo, Bethany Chroniger, and Edwin and Maria Lopez. In the same year, we traveled to the United States for the World Federation Sessions. Along with the other Brazilian delegates (my wife Clarice and Pastor João Telles), we would seek out means of getting support for the T.I.M.E. Program in Brazil. On that trip, Saul Alonzo introduced us to Pastor David Taylor. We talked with him and invited him to come to Brazil.
God's providence was so amazing. Pastor David had never traveled abroad, but accepted our invitation and was in Brazil at our Conference in January, 2009. In November of that same year, he was instrumental in initiating a partnership to solicit support for our T.I.M.E. Program. He became a kind of ambassador for Brazil.
At the same time, our marvelous God started to work in the heart of Robert Appel, Executive Director of the USA and Canada SDB Conference. Rob proposed to his Conference that they send 10% of their undesignated income to T.I.M.E. in Brazil. Likewise, God worked in the hearts of the delegates to accept the idea.
Due to the development of our T.I.M.E. Program, we had the privilege of receiving a visit from Pastors George Calhoun and Andy Samuels, and Rob Appel. One year later, Pastors George and Andy returned, along with Pastor Liz Green and Renee Sanford. On that second trip, we also welcomed for the first time Bro. Clinton Brown, Executive Director of the Missionary Society.
Today, the T.I.M.E. Program is a reality in Brazil, thanks to the:
–Sessions of the World Federation in 2003
–Visit of the Thorngates (2001, 2003, 2007)
Visit of Rev. Rodney Henry (2007)
Visit of Taylors (2009, 2011)
–Support of the Missionary Society
–Support of the Seventh Day Baptist Conference in the USA and Canada.
In 2003, the T.I.M.E. Program was just a dream. In 2009, it became a reality. In 2013—as we celebrate 100 years of Seventh Day Baptist existence in Brazil—we achieved the mark of 100 students in the Program, and secured a partnership with the University Center of Maringá. This makes it possible for T.I.M.E. students to have their certificate recognized not only by the denomination, but also by the Brazilian government.
We started T.I.M.E. when half of the Brazilian churches were without a pastor. The first class of students will conclude the course during this year (2013). From the 19 students in this class, 11 are already serving in full-time ministry, and the other 8 are actively engaged in their churches. The lack of pastors is still a big problem, because in the last few years 11 new churches have been established. We are also collaborating with the SDB church in Chile, and other countries in South America.
Looking back, I'm impressed to see how our God was working—in His own time—to put each piece of this great puzzle in its right place. To everyone who has collaborated, all we have left to say, from the depths of our hearts, is: THANK YOU VERY MUCH!! May our marvelous God keep working in you and through you to the accomplishment of His wonderful plan!