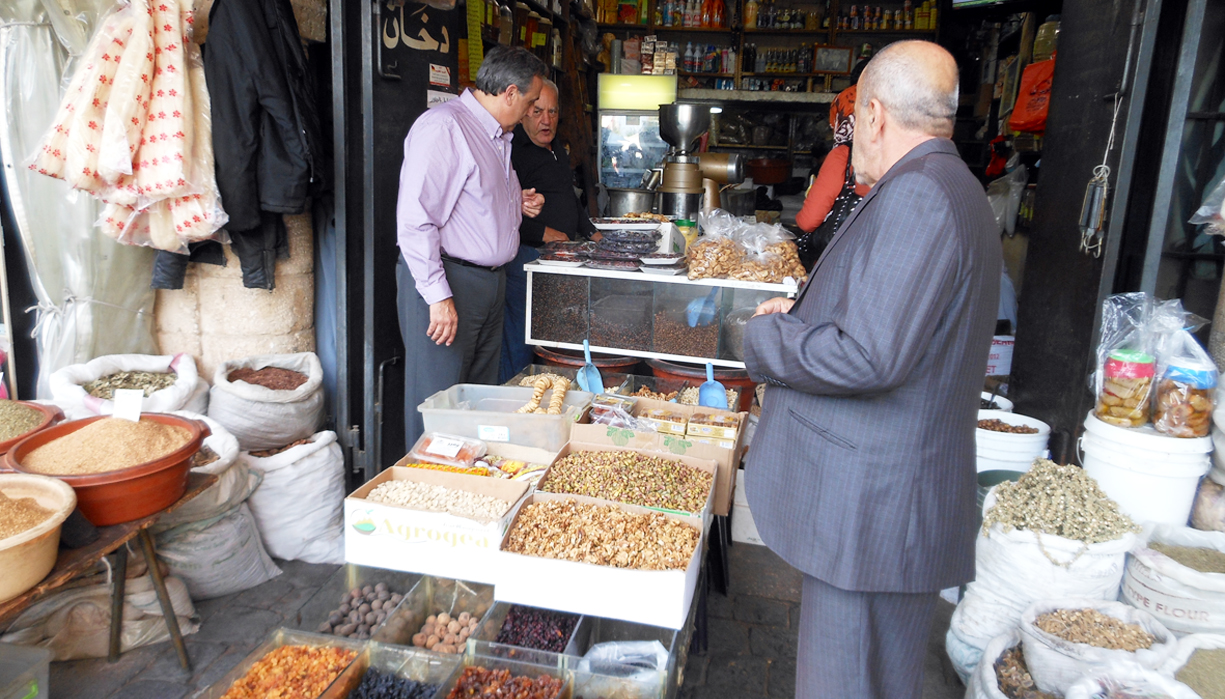 May 24, 2013
Buying Oregano in Tyre: God's appointment
by Pastor Gabe Bejjani, Riverside, Calif.
I have read the Bible's book of Acts over and over, and even preached from it many times. But after an experience with a mission in my native country of Lebanon, Acts 8:26 became more personal and meaningful to me.
Years ago, the Lord brought me out of Lebanon in the midst of their Civil War. My family and I arrived safely in the United States where I have served as a pastor and missionary for the past 37 years.
I had no desire or plan to go back to my native country to begin a missionary work there. However, God used my dear brother Kirk Looper to keep challenging me to start a work in Lebanon.
Kirk's remarks went by without any effect on me for several years. I thought, "Why would I leave my ministry here and go back to Lebanon—after these many years—to face uncertain possibilities or dangers in order to begin a new work?"
I did not obey the angel of the Lord's command as Philip did in Acts 8:26. It was highly illogical for Philip to follow such instructions. He had moved out of Jerusalem because of persecution, and was led to a successful ministry in Samaria. Why go down to a desolate road leading to Gaza?
Well, the more Brother Looper asked, I continued to pray about God's will for me. I finally agreed and we set the date for the first trip.
I had a total of five months to make all the arrangements for the first missionary trip to Lebanon. The Lord blessed the first efforts tremendously. Two fellowships were started, one in Beirut and another in northern Lebanon close to the city of Tripoli.
We had 18 believers in Beirut and 23 in northern Lebanon. That was an exciting and wonderful confirmation from the Lord that He wanted to begin a ministry in the Middle East. After returning to the United States, I continued to mentor and train the leaders through electronic media. Skype became a very effective tool in communicating with our people on a weekly basis.
Two years later, again with the assistance of the Missionary Society, a second trip was organized to follow up on the fellowships and strengthen them in person. This trip was decisive in leading and clarifying our purpose for the work in Lebanon. My wife (Hayat) accompanied me on this trip and God used her in an unexpected way.
Hayat wanted to buy some oregano. As I was waiting for her in front of the store, a man said he thought that he knew me from school. We started a conversation that proved to be a crucial heavenly appointment.
Husain had become a Christian and wanted to talk to me more. As a convert, he shared with me his desire to talk to me in his home. I promised him that I would be back after I picked up Kirk from the airport. My friends, relatives, and members of our fellowships advised me not to go back because the man could be setting me up to kill me.
After a lot of prayer I had no doubt in my mind that I needed to be there with Husain. I am now in the process of translating a book that he wrote about Islam and Christianity. God opened my eyes to know that He wants us to be involved in Muslim evangelism.
In our own church in Riverside, the Lord led me to many Muslims who came to Christ through our ministry. A man and his family have been regulars in our church for the past four years. I went and visited his brother—a Shiite Imam—in the Sidon area of Lebanon who welcomed me and pledged to help me start a school whenever we are ready. I have witnessed to many students that came to study English in Riverside and shared Christ's love with them. These and other experiences have helped me to realize that the Lord wants me to rekindle the passion of reaching out to Muslims. That is how my ministry began when I was still a student in Lebanon.
The vision became very clear as we continued to pray. In my humanness, I asked, But how can we accomplish this Lord? We are a small denomination and this is such a monumental, slow and costly endeavor.
All the excuses that kept creeping in my mind were dismissed as the Lord led. Money, time, dangers, and fears can all be handled by the Lord; all we have to do is obey His commission. The vision from the Lord is for me to invest all of my material resources in souls, and others will contribute when touched by His Spirit.
After a couple of years of continued prayers and fasting, "I HOPE" was formed. The purpose of this missionary entity is to evangelize Muslims through education. The Arabic world is going through rapid changes but the need and desire of the young people is to get education, and to learn English in particular. Our original goal was to begin a school to teach English as a second language that would become self-supporting in three years. The funds did not come in to accomplish this goal yet. In the latest missionary trip that I took with my brother Renod Bejjani last October, the Lord opened other ways for us.
We opened two "connecting centers" in Beirut and Tyre. These were more convenient to start. They are equivalent to Internet Cafés. We took eight computers so far and are paying for the rent and internet services. Christian members of our fellowships and some Muslim converts are volunteering to run these centers. Young people come to use the internet and connect with volunteers from the U.S. who talk to them via Skype. It has been a huge success and is growing rapidly. We hope to open one more connecting center this year.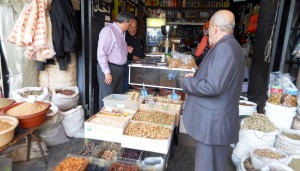 I HOPE is now operating on two levels: in the United States and in Lebanon. My brother is devoting all his time to this ministry. He is doing seminars to prepare on-line missionaries and certify them to communicate with the people in Lebanon. This very involved ministry will equip Christians to effectively reach out to Muslims in Lebanon and here as well.
Our fellowships in Lebanon are also ministering to Muslims. Lebanon is the key to reaching out to all open countries in the Middle East. The situation in Syria and Iraq has opened another avenue of ministry to refugees from these countries who escaped to Lebanon. We have been involved to a small extent in providing aid to some of these refugees. We sponsor a center in Beirut that now houses over 29 refugees from Syria and Iraq.
The vision of the school has not stopped and we are building toward it. Our prayer is that we can open it by 2015. The ministry is going so well that we are overwhelmed with God's blessings. However, we need your involvement. We need you to keep praying for I HOPE outreach.
This part of our work as SDBs is too big for a small denomination, but is at the cutting edge of missions to the largest hostile religion to Christians and Western civilization. (Muslims are estimated to be about 1.5 billion.)
If you are led to know more and be involved, we will be happy to present a workshop in your church or area. These workshops are not only informational in nature but they emphasize the practical aspects of ministry to Muslims. We need more volunteers to make a real impact in this frontier of evangelism.
May the Lord guide many to be partners to give HOPE to the Muslims who are without hope.