Apr 23, 2013
Pro & Con
A brief study on the Sabbath question
[This feature is based on one of our popular Sabbath tracts called "Pro & Con." Please see the end of the article for a special discount on these tracts.]
"The Sabbath was made for man, not man for the Sabbath. So the Son of Man is Lord even of the Sabbath." (Mark 2:27-28)
"You are my friends if you do what I command." (John 15:14)
Facts About the Sabbath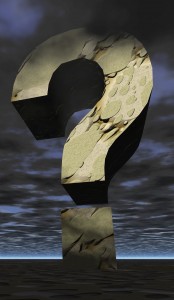 [Please use a Bible to look up the following Scripture references and receive the full benefit of this tract.]
God made the Sabbath at creation for all people, and not for Jews only.—Gen. 2:2-3; Exod. 20:11; Mark 2:27
It was observed before the Law was given on Mt. Sinai.—Exod. 16:23-30
The command to observe the Sabbath is associated with nine moral precepts, placed in the heart of the unchangeable Law.—Exod. 20:8-11
It is a sign between God and His people.—Exod. 31:17; Ezek. 20:20
Wrath came upon ancient Israel for breaking the Sabbath.—Neh. 13:15-18
If the Sabbath had been kept, Jerusalem might not have been destroyed.—Jer. 17:24-25
Christ observed the Sabbath.—Mark 1:21
He called Himself its Lord.—Mark 2:28
It was His custom to worship in the synagogue on that day.—Luke 4:16
The disciples rested on the Sabbath while Christ was lying in the grave.—Luke 23:56
Matthew, Mark, and Luke, who wrote after the crucifixion and resurrection of Christ, spoke from first-hand experience when describing the Sabbath as an existing institution.—Matt. 24:20; 28:1; Mark 16:1; Luke 23:56
It was Paul's manner to make the Sabbath a preaching day.—Acts 17:2
The Gentile believers also observed the Sabbath.—Acts 13:42-44
Paul preached by a riverside, where there was no synagogue, on the Sabbath.—Acts 16:13
He reasoned in the synagogue at Corinth "every Sabbath."—Acts 18:4
He continued there a year and six months, "teaching them the word of God."—Acts 18:11
If Revelation 1:10 refers to any day of the week, it must be that day of which the Savior spoke in Mark 2:28.
Facts About the First Day
of the Week, or Sunday
As the beginning of that day approached, the women came to the tomb.—Matt. 28:1
On it, our Lord's resurrection was discovered.—Mark 16:2,9; John 20:1. But the Bible does not say that it was therefore the Sabbath, nor that He rose on that day.
The women brought spices to the empty grave on that day (Luke 24:1), something they would not have done on the Sabbath. (See Luke 23:56.)
Christ appeared to His disciples while the doors were shut for fear of the Jews.—John 20:19. They were not assembled to celebrate Christ's resurrection, for some did not believe it had occurred. He came to prove it to them.
Paul preached once on the evening of the first day, our "Saturday night."—Acts 20:7. But the next morning, he continued his journey toward Jerusalem.
The Corinthians were commanded to set aside gifts for needy believers on the first day.—1 Cor. 16:2. This was not a public collection, but a private business transaction at each home.
These are all the texts which speak of "the first day of the week"—just eight of them. What do they prove? Nothing at all, in favor of Sunday. Carefully examined, they support the reverse.
The Bible declares that, "Everyone who sins breaks the law; in fact, sin is lawlessness."—
1 John 3:4. But what law do we break when we work on Sunday? If someone can find a text which says, "You shall not do any work on the first day of the week," or "Remember Sunday by keeping it holy," then Sunday observance, in place of God's Sabbath, will stand the test of righteous and loving obedience; otherwise, it will not.
"Blessed are those who wash their robes [do his Commandments], that they may have the right to the tree of life and may go through the gates into the city."—Rev. 22:14. But where is any Commandment that speaks about Sunday?
Man's Excuses and God's Answers
"It's not convenient to keep the seventh day."
Matt. 16:24
"I have a family to support; it will interfere with my business."
Matt. 16:25-26, also 6:26; 1 Tim. 4:8; Ps. 37:3; Isa. 58:13-14
"It causes trouble and division."
John 15:19; 17:14; Matt. 10:34-39; 1 Kings 18:17-18
"Everybody keeps the first day."
Matt. 7:13-14; Exod. 23:2; John 21:22
"Great men teach that it's right."
Hosea 10:13; 1 Cor. 1:25-27; Prov. 19:27
"Civil law demands it."
Acts 4:19; Dan. 3:16-18; 6:10
"The Sabbath cannot be restored."
Jer. 32:17,27; Matt. 5:17-19
"I will be persecuted."
Matt. 5:11-12; Luke 6:22-23,26; 1 John 4:4
"It makes no difference what day I keep, if I keep it right."
Exod. 20:9-10; Matt. 15:3,9. To keep any day right is to keep it as God's law directs; otherwise, His law is not right.
"I don't think those old laws are binding."
Jer. 6:16—"This is what the Lord says: 'Stand at the crossroads and look; ask for the ancient paths…' " Compare Jer. 2:11; 18:15.
Matt. 5:17-18—" 'Do not think that I have come to abolish the Law or the Prophets; I have not come to abolish them but to fulfill them…' "
"I'm afraid of new doctrines."
Gen. 2:2-3; Exod. 20:11
"The apostle teaches that old things are passed away."
2 Cor. 5:17—"Therefore, if anyone is in Christ, he is a new creation; the old has gone, the                                   new has come!" The man becomes new—not the law. (See Rom. 3:31.)
Authorities Contrasted
God commands us to keep the Sabbath.
Popular custom commands us to trample on it.
God sanctified the Sabbath, and Christ the Savior of men kept it.
Traditions of men have pushed God's sanctified day aside and exalted a human holiday in its place.
That's a brief look at some questions concerning the Sabbath and Sunday. We hope everyone will search the Bible to see whether these things are so. (See Acts 17:11.)
Have we got a deal for you!!
Now's your chance to stock up on these attractive and convincing tracts. These "Pro & Con" four-panel tracts usually sell for 8 cents each (our cost). For a limited time, when you buy two we'll throw in one for free! So if you order 100 tracts for $8.00, you'll get 150 for the same price.
Each piece is 3-3/4 x 7 inches with a full-color cover (as pictured on page 7), and they easily fit in a shirt pocket, or a #9 or #10 envelope for you to mail out.
Contact us at media@seventhdaybaptist.org and mention the "Buy 2 get 1 Free" special on "Pro & Con." We'll let you know the shipping costs before sending your order.