Mar 25, 2013
10 Reasons to Follow HIS Footsteps to Colorado
by Ralph Mackintosh
Attending our annual SDB Conference is a simple decision for many. It's part of their yearly routine and only severe health or financial issues would keep them away.
For others, however, it's something they do only every few years when Conference is conveniently near their home, or they don't have another major vacation planned, or there's something about that year's program that is particularly attractive. This column is addressed to those in this last group who need a compelling reason to be at Conference.
Reasons #1-3: If you have been following the SDB Blog or the Facebook page you know we have some truly outstanding guest speakers. Announced so far have been Dr. Richard Blackaby with his insights into Experiencing God; noted Christian author and leader, Dr. Gordon MacDonald; and Focus on the Family President Dr. Jim Daly who will all be sharing with us during the week.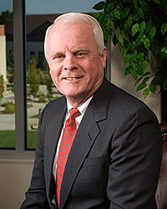 On Tuesday, July 30, we will be joined by Dr. Gordon MacDonald. He is a well-known Christian author, speaker and teacher who has served as President of World Vision, President of InterVarsity Christian Fellowship, and as a pastor for over 40 years. Currently he is editor-at-large for Leadership Journal and Chancellor for Denver Seminary. Among his many books are some of my favorites including Ordering Your Private World (1.5 million copies in print), Mid-Course Correction, A Resilient Life and Who Stole My Church. Here is your opportunity to gain insights from one of the "movers and shakers" in the world of Christian leadership. Dr. MacDonald comes to us from Concord, New Hampshire.
On Thursday, August 1, we will be joined by Dr. Richard Blackaby, co-author of Experiencing God and Spiritual Leadership, and author of several other books. Since SDBs have been studying Experiencing God this year it is especially fitting that Dr. Blackaby join us. I have heard from many of you how much this book has changed or affected your lives and this is a chance to interact with one of the authors. Dr. Blackaby is President of Blackaby Ministries and lives in South Carolina.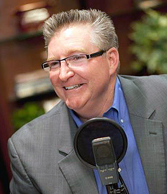 During the week we will also hear from Dr. Jim Daly, President of Focus on the Family. When Dr. James Dobson stepped down as President he selected Jim Daly to take over the reins of this well-known Christian organization. Dr. Daly hosts the Focus on the Family broadcast that airs on more than 1,000 radio stations and reaches nearly 3 million listeners per week. He is the author of Finding Home and ReFOCUS: Living a Life That Reflects God's Heart. Daly received the 2008 World Children's Center Humanitarian Award, the 2009 Children's Hunger Fund Children's Champion Award, and the 2010 HomeWord Family Ministry Award. He has appeared on numerous television programs and been featured in Time, The Wall Street Journal, The New York Times, and USA Today. Newsweek named him one of the Top 10 next-generation evangelical leaders of influence.
These are only three reasons you should feel compelled to be at this year's Conference. More speakers and events are yet to be announced and still being confirmed. However, I'll let you in on one event that is definitely in the works. Wednesday may be the most unusual day of programming in SDB Conference history. From the early morning event to the evening program, I guarantee you will witness things you have never seen before and the Christian message delivered in ways you might not think possible. Wednesday is Family Day and will be a time of fun, food, fellowship and outreach like no other.
I promised you 10 reasons to come to Conference. There was only room for three and a hint at the fourth, so next month I'll give you more reasons why 2013 is a year you can't afford to miss. Follow HIS Footsteps to Colorado Springs this summer.