Feb 22, 2013
Retired Pastor Profile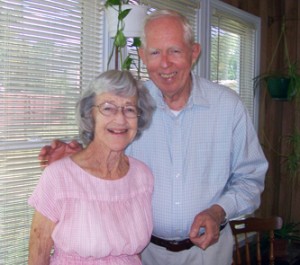 Name:  David C. Pearson
Birthdate and place:  September 10, 1931    Amsterdam, NY
"Though I received Christ at an early age and was baptized at about 12, I didn't join a church until years later when I united with the Paint Rock SDB Church in Alabama.
"I grew up in a Christian, Sabbath-keeping home. My uncle pastored a first-day church, so we attended there and also at the Schenectady (NY) Mission, an outreach of the Berlin SDB Church. Attending church on Sabbath and Sunday we practically kept both days, and I was taught to respect the day observed by others. It was not uncommon to attend seven or more services within a given week."
Family:
Married: Bettie Butler on Sept. 20, 1953
Children: Deborah and Joanna
Grandchildren: 10
Education:
1949 Wilbur H. Lynch High School, Amsterdam, NY
1953 BA in Religion, Bob Jones University, Greenville, SC
1959 Gordon Divinity School, South Hamilton, MA– some classes
1972 MA in Religion, Eastern Baptist Theological Seminary, Philadelphia, PA
Ministry Experience:
SDB Churches
Paint Rock, AL (1953)
Berea and Middle Island, WV (1953-54)
Richburg, NY (1965-66)
Marlboro, NJ (1966, student supply)
Plainfield, NJ (1977-79)
Paint Rock, AL (1979)
Memphis, TN (1989–95)
SDB Boards and Agencies
SDB Missionary in Malawi, Africa (1954–65, 1967–76, 1979–88)
Other
Teacher, Makapwa Bible College, Malawi (1997, 2000-01)
Chapel services, Floyd Medical Center (2003–present)
Non-Ministry Experience:
Maintenance, National Cotton Council (1989–96)
Court-Appointed Special Advocate (1999–2005)
Favorite Author:
Saint John the Gospel writer
Retirement Location:
Aragon, GA
Retirement Activities:
Local senior's group, morning walks to keep in shape, clerk for the Metro Atlanta SDB Church, working with tools in home shop, keeping in touch with friends in Malawi. Bettie also wrote a book, A Hundredfold: Memories of Missionary Life in Africa (available from the author).