Jan 24, 2013
How do churches hang on to their children?
Follow Jesus!
by Charlotte Chroniger
Shiloh, New Jersey
Psalm 127:3 says that "Sons are a heritage from the Lord, children a reward from Him."
Four of the greatest blessings in my life have been our children Tyler, Jordan, Bethany, and Jessica. I was struck with wonder when they were little that God should give Don and me these young lives to raise, love, and care for.
I realized that our children were "on loan" to us from God, and that He was expecting us to teach them what the Bible said, as well as be examples to them of what living for Jesus was all about.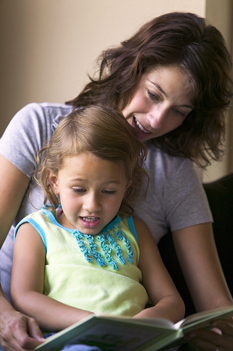 Good examples from my past
As our children were growing up, I had good examples of how I should relate to my children as their mom. I thought of my own mother's example to my brother and me when we were little. My mom prayed with us each morning and each night. My mom took us to church and Sunday School (I hadn't heard about Seventh Day Baptists yet!), and she stayed herself.
There was never any discussion of whether or not we would go to church, or youth group, or Bible School—it was what we did. Her relationship with the Lord was important to her, and she showed that by her faithful example.
Good examples from SDBs
I had good examples in our New Auburn, Wis., and Shiloh SDB congregations. Those churches had women and men who took seriously the responsibility of raising children in the Lord and of being good examples of the Christian walk. They were willing to invest in the children and youth with their time, their prayers, their money, and themselves.
They were willing to provide meals for the youth meetings, take off work to spend a week at camp, drive kids to a youth retreat, provide financial help for someone who wanted to go to Conference or Pre-Con, teach a Sabbath School class. There were people who prayed and prayed for the children and youth, people who had a word of encouragement rather than a word of complaint.
There were people who did as much as possible to provide opportunities for the children and youth to learn about God and His Word, to hear about God's plan of salvation through Jesus, to see the importance of growing in faith in Christ. There were people who showed the importance of being part of a local church. and the joy and blessing of contributing to the ministry so others could hear about Christ.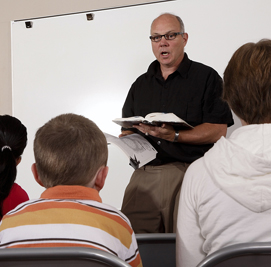 They are watching!
By watching the Christians around me, I discovered very quickly that my children and the youth of our churches were learning things by watching Don and me in our spiritual walk, how we reacted to life's challenges, and how we related to the people in our congregations. They were also watching the Christians who crossed their paths. They were observing the testimony and consistency of those claiming to believe in Jesus. They were seeing how someone's faith (or lack of it) was impacting day-to-day life.
The kids were noticing those individuals who had the joy of the Lord and were happy and excited to serve Jesus and His people. They also were noticing those individuals who seemed to have lost their joy in serving Jesus.
Let them know they are loved
I wanted my children to know that they were loved, and that they were loved a lot. I wanted them to know that they were a priority in my life. I wanted them to know that my decisions and actions were based on my love for them, and my wanting the best for them.
When they were young, we would read Bible stories before bedtime. We would pray before our meals. We would take them to church and Sabbath School, and we would stay! They would go to Bible school, camp, and Conference. We didn't talk about if they would be going, but rather that they would be going. I wanted them to have many opportunities to hear about Jesus, and to rub shoulders with other believers.
How to get them interested
So what can we all do to help our children and youth get interested in spiritual things? We start when they are very little and expose them to the Lord and the Bible. We provide opportunities for them at our churches through learner's worship, Sabbath School, Bible school, etc., to hear the Good News.
We play Christian songs in our homes. We watch Christian DVDs. We provide meaningful learning experiences at Conference or Association. We pray, pray, pray for them.
What can we do to help them stay interested in spiritual things? We help the children and youth feel like we want them to be a part of our church family. We provide a good example of being a Christ follower and we provide opportunities for them to hear the salvation message.
Get them involved!
Once a child or youth accepts Jesus as their Savior, we encourage them in their spiritual growth. We call them or drop them a note from time to time. We provide transportation for them to attend worship, Sabbath School, or youth group.
We encourage them to get involved in the ministry of our local churches. We let them help with camp or Bible school. We ask them to serve as ushers or sing in the choir. We invite them to go on a mission trip with us.
We show by example how Jesus has made a difference in our lives. We show by example that following Jesus is the best thing that ever happened to us. We pray, pray, pray for them.
May God help us to be faithful and consistent examples of following Jesus.